Schedule Update, Backup, And Restore Hardware Drivers With SlimDrivers [Windows]
SlimDrivers provides a facility to update the installed hardware drivers. However, Windows 7 has an intuitive way of updating/installing all the build-in drivers but there are many manufacturers which are not catered by Windows Update. SlimDrivers comes useful when you want to schedule or need to manually update hardware drivers from non-supported manufacturers.
It displays all the basic system-specific information on the main interface. To begin scanning for all the installed drivers, click Start Scan button.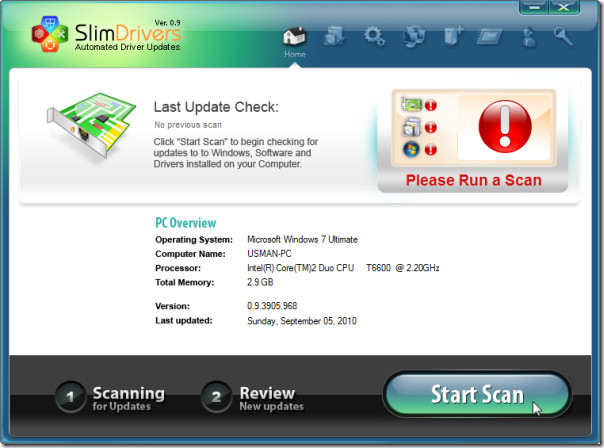 It will start looking up for updates (the scanning process can be aborted at any time). Once the scanning is finished, it will lead you to Update Review window, where you can choose only required updates to be installed. Click Download All to download the specified updates. While testing we found that it listed more hardware updates when compared with the default Windows Update.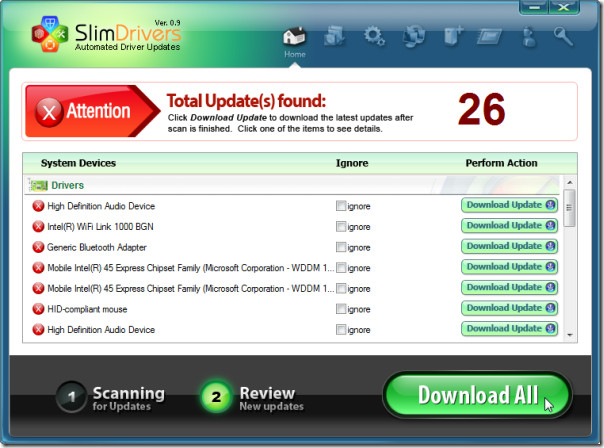 You can backup and restore the installed drivers. Schedule feature is also included to keep a check on latest updates. From Options window, you can configure application-specific, Backup, Restore, Update and Schedule settings.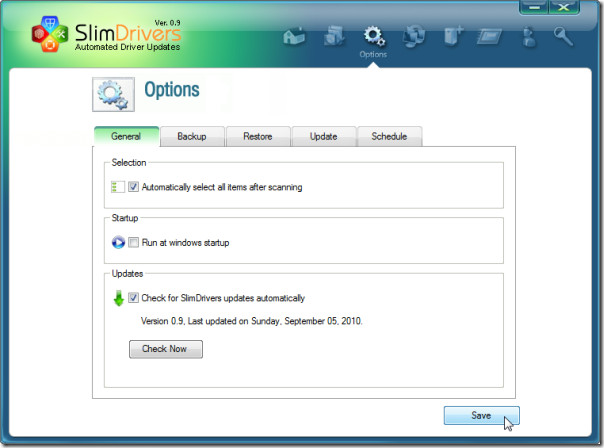 The application is in beta phase, so you may encounter some interface-related glitches. It supports Windows Vista and Windows 7. We tested it on Windows 7 x86 system.
For more, you can check out Easy Backup and Device Drivers.