How To Screenshot A Specific Area On Your Screen In Windows 10
Windows 10 is the first Windows version to have a built-in screenshot feature. Users on older versions had to rely on the Snipping tool which wasn't very convenient to use. This missing feature was compensated for via third-party apps. Windows 10, at present, has a very basic screenshot feature. If you tap Win+PrntScr, Windows 10 will capture your entire screen. If you compare it with macOS, the feature is still lacking. With the current feature, you cannot screenshot a specific area on your screen. Come the Creators Update in April, things will change slightly. Windows 10 will be able to screenshot a specific area on your screen with no extra apps involved.
This new feature is available on the Windows 10 Insider builds. To capture a screenshot of a specific area on your screen, tap Win+Shift+S.
This will add a white translucent mask to your screen. The cursor will change from the pointer arrow to a cross-hair.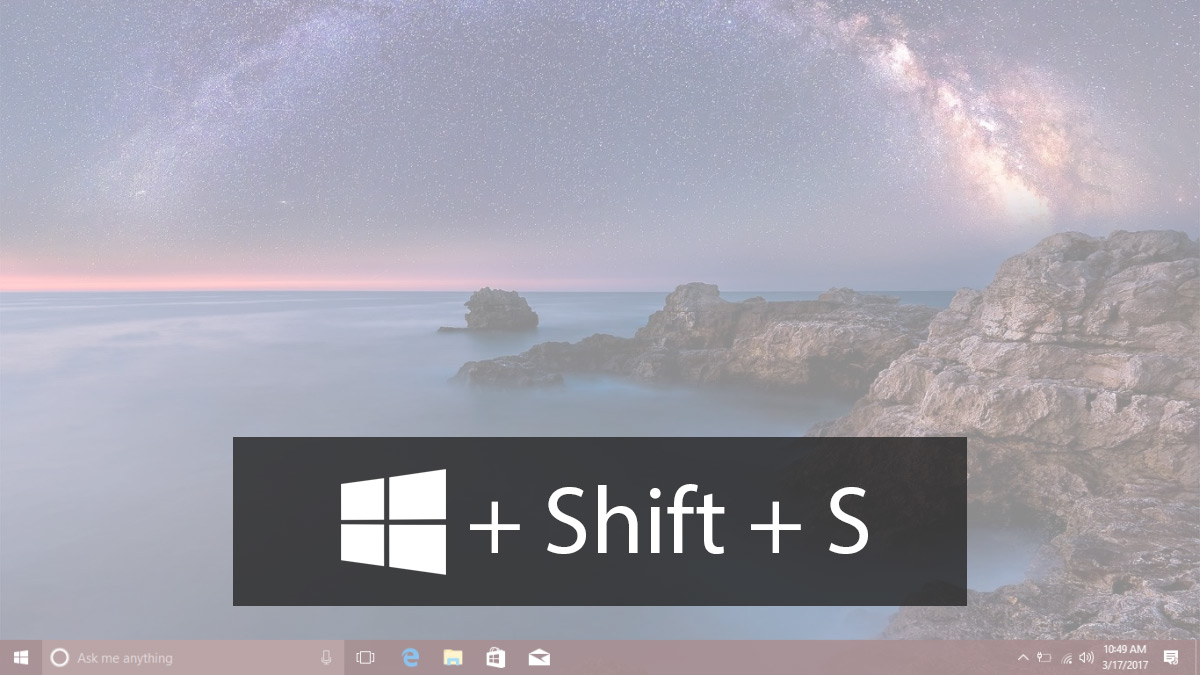 When the cross-hair appears, click and drag it over your screen to select the area you want to capture. The white mask will start to disappear from the area you select. Release your mouse button to capture the screenshot.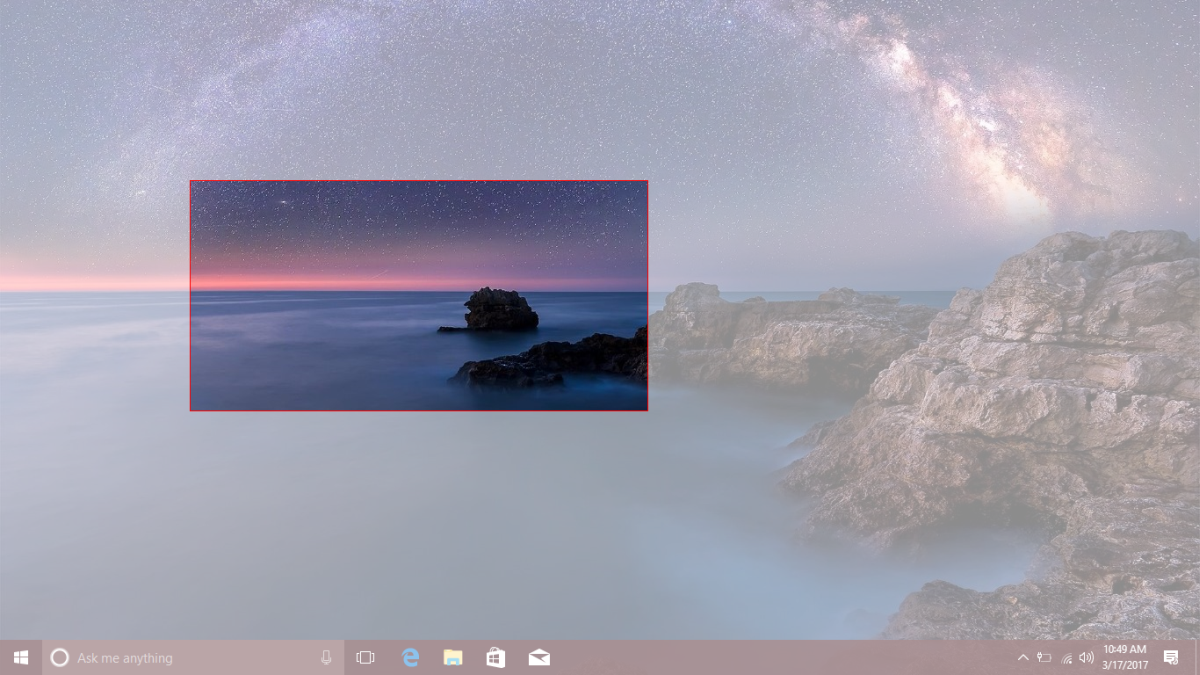 Like other screenshots taken with the built-in screenshot tool, this one will be save the image to the Pictures library inside the Screenshots folder.
If you use the OneNote desktop app on the current version of Windows 10, or any older version, this new feature will seem very familiar. The OneNote desktop app lets you screenshot a specific area on your screen via its system tray widget. It uses the exact same shortcut as well. The only difference is that OneNote for the desktop is not a free app and it does not come with your Windows installation.
Despite this new feature, Windows 10 still lags behind macOS. macOS lets you capture a screenshot of a specific area, any window, or the entire screen. It captures HD screenshots with no extra apps needed and macOS has had this feature for over a decade.
For Microsoft to get ahead, it will have to improve the feature exponentially. It is, if nothing else, a very useful feature that has made me abandon my default screenshot app. The areas it can improve in, to out-do Apple, is to add cursor capture. At present, neither Windows 10 nor macOS capture the mouse cursor in a screenshot.
Windows 10 users who need to show the cursor in a screenshot will still have to use a third-party tool. Microsoft is taking baby steps but this isn't a very complicated feature and it can afford to take larger strides.