How to select a window on mouse hover on Windows 10
Windows 10 has ease of access settings that can help improve how you work. One such setting allows you to automatically select a window on mouse hover. It basically lets you skip the first click you have to make to bring an app to the front and lets you interact with it directly. Here's how you can enable it.
Select window on mouse hover
Open the Control Panel and go to the Ease of Access group of settings.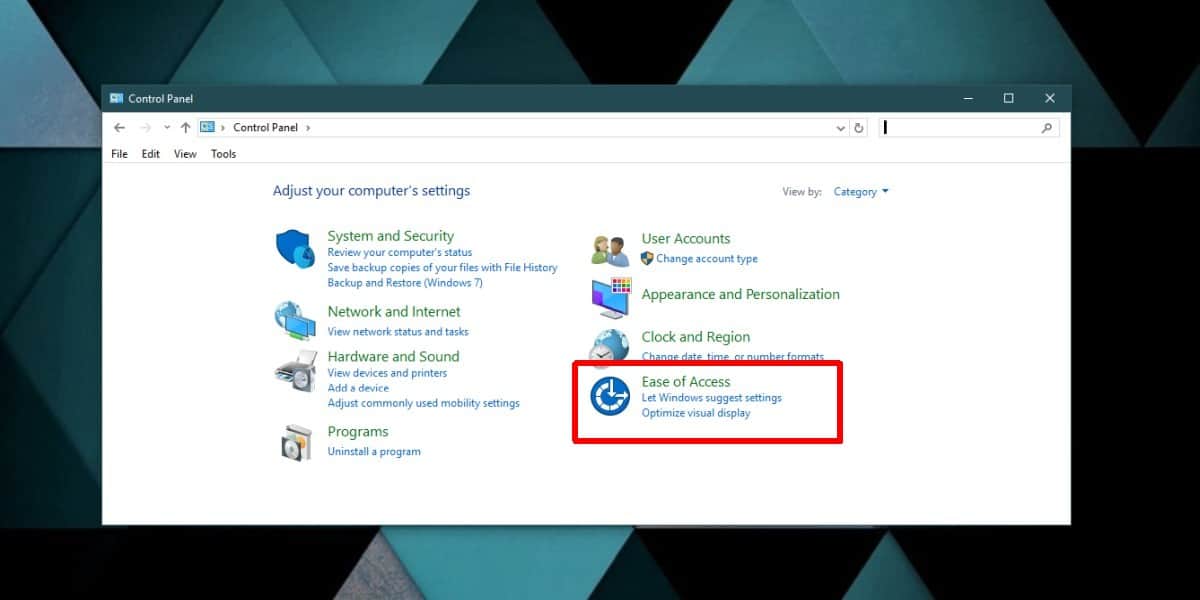 On the Ease of Access page, select the 'Change how your mouse works' option.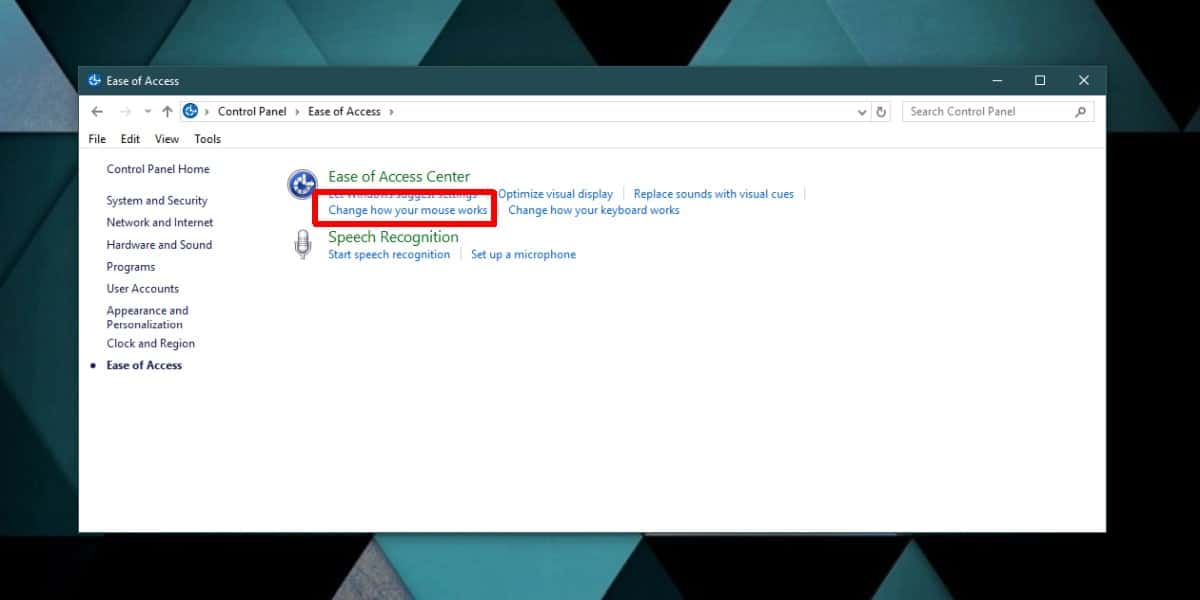 On the next page, enable the 'Activate a window by hovering over it with the mouse' option under 'Make it easier to manage windows'.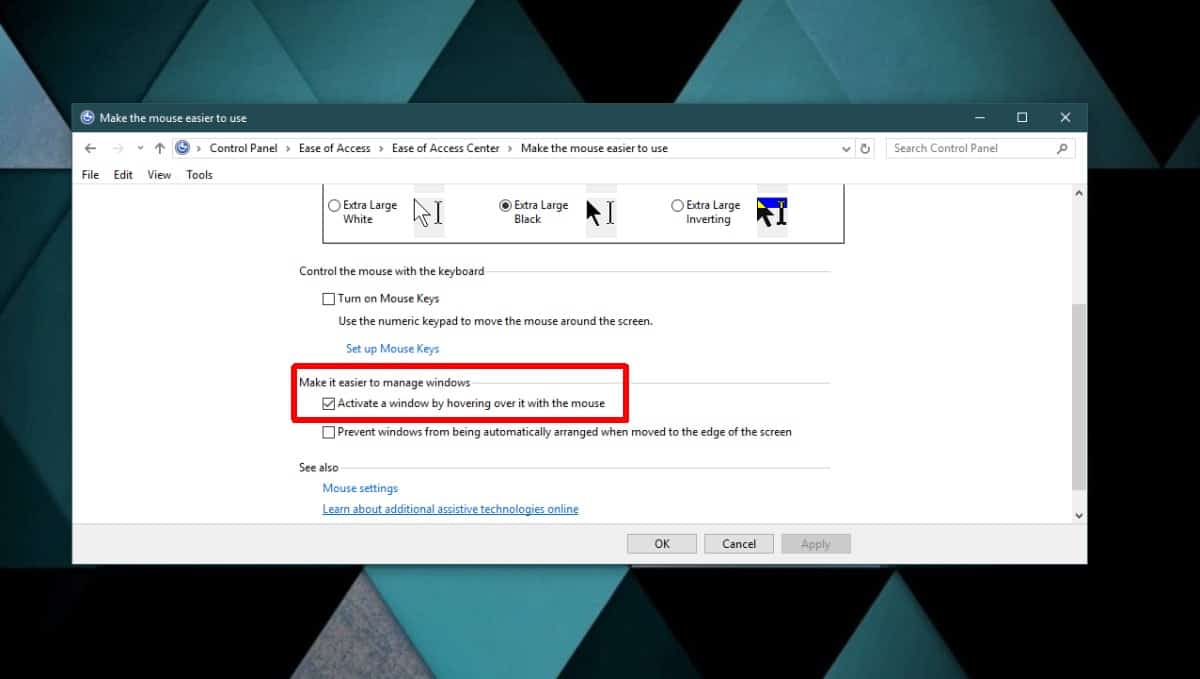 Click Apply and close the Control Panel.
How it works
This feature works for windows that you can see on your screen. Windows that you have minimized cannot be activated by hovering the mouse cursor over them. You cannot activate a window by hovering the mouse cursor over its taskbar preview window.
This works for apps that are pinned side by side, or for apps that are open on different monitors. Normally, when you have apps pinned side by side or on different monitors, you have to first click on an app to select it. After that, you can interact with it. The first click will always be for selecting the app.
With this feature enabled, simply moving your mouse over a window will 'select' it. You can click anywhere on the app e.g. on a button for opening a file, and the click will be recognized.
This option exponentially improves working with multiple monitor set ups. I personally find it annoying to have to select an app on a different monitor first before I can interact with. Often I forget that that's what I have to do so this option is pretty useful.
The mouse cursor selects the app but that doesn't mean you're bound to interact with it via the mouse. If you've, for example, moved your mouse over the Netflix app, you can tap the space bar to play/pause it. This works even if apps are open in full screen mode on a different screen.
This particular setting isn't available in the Settings app on Windows 10 even though it too has an Ease of Access group of settings which is why it's possible that not many people know about it. I personally think it should be in the multitasking tab.