AddictiveTips Apps: send2XBMC Sends File Or URL To XBMC Media Center
send2XBMC is a small tool developed by one of our authors, William Nuijen. It allow users to easily send a URL or the address of the remotely shared(SMB) or local media file to your Xbox Media Center(XBMC). This can be done by  opening the file via the dialog of send2XBMC or opening the path/URL by a command line parameter.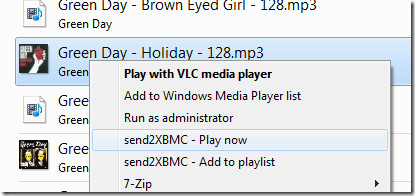 To make it easier, integration is provided for Windows Explorer, Opera Browser, and Total Commander. For Windows Explorer you need to create a desktop shortcut and start it with the following command:
"[path]\send2xbmc.exe" /shellext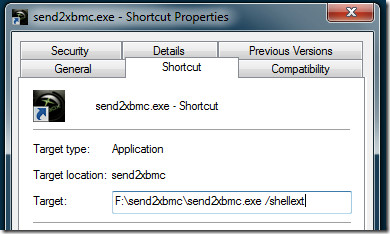 When prompted, click Yes.

To remove it from the Windows Explorer context menu, hit No, when prompted. For detailed usage and integration, check out the ReadMe included with the app.
Planned features include:
Include scripts or functions for context menu support for:
Internet Explorer
Firefox (in the mean time, use XBMC Fox)
Let send2XBMC check inside folders for playlist files to prevent files from being added to the XBMC playlist twice (through directory listing and a playlist file)
The program has been tested on both Windows XP and Windows 7(32-bit and 64-bit) but should work with all other operating systems as well.
Editor's Note: Willem is looking for developers who can help implement the planned features, if you think you know some coding and can be of help, leave a comment below.