SFunKey: Map Keyboard Function Keys To Easily Perform Multiple Actions
The function keys at the top of the keyboard are mapped by default to perform some global functions, such as F1 for help, F3 for search and F5 for refresh, and some application specific functions, like F11 switches browsers to full screen mode. In laptops, and some modern desktop keyboards, extended media controls are also available, which can be accessed by combining the media control key with an additional key, such as Ctrl, Alt or Windows keys (Alt+F4 for closing applications, for example). However, there's no default option to remap the keys to perform functions of your choice. Today we have an application for you that allows you to remap all the Function keys available on your keyboard and increase their utility for you. SFunKey is a lightweight tool for Windows that allows users to have additional operations for your functions keys without disturbing the default mapping. More on SFunKey after the break.
A lot of people do not even use the Function keys, either because they have no idea how to, or the functions provided by the Function keys are not something that they need. By using SFunKey, you can change the utility of the keys to anything that you want for yourself. The application allows you to remap function keys and set the Fade out Delay, Minimum and Maximum Transparency of on screen notification, Repeat delay and Pop Up/Down Speed. The mapped functions can be performed by double-tapping the specified key. For instance, if you specified F1 key for Task Manager, double-tap it to open the application. The Repeat delay option allows you to set the maximum delay allowed between the two taps.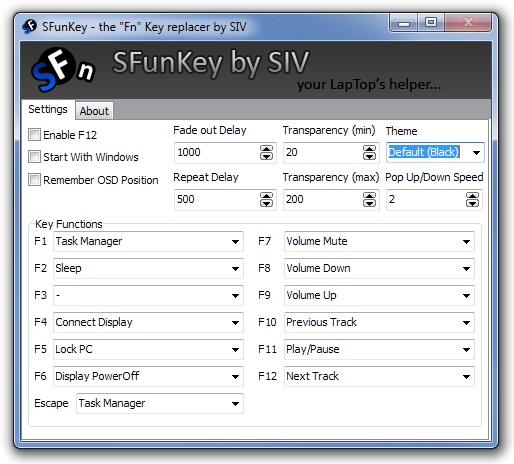 An on-screen notification is displayed in the middle of the screen each time a function is performed by the application.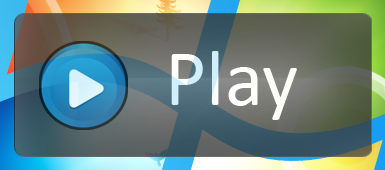 The application performs without any glitch, but the number of available functions to choose from is just a handful. SFunKey has a lot of potential to become extremely useful if the developer populates the function list with more options. It works on both 32-bit and 64-bit versions of Windows XP, Windows Vista and Windows 7. The download link provided below is of Softpedia, as we were unable to locate any specific website for this application.
Download SFunKey (Softpedia download)