Share Clipboard Content With Multiple Computers
If you have a large office or classroom where you need to share the links, documents, or large amount of text frequently, Clipboard Share will come handy. It is a nifty little system tray tool that allows sharing of clipboard over the network.
The first thing that comes to mind is why not share the content over an IM client by establishing a group chat? This is a valid question, but has few disadvantages, such as, limited number of text can be send, text larger than 1MB or 100 words cannot be send, etc.
Clipboard Share is easy to set-up and sends the text over encrypted communication channel. It can only send/receive clipboard to/from trusted computers only. You can select the computers from the Authorized Sender tab in Settings. Since it can connect with multiple systems, it is possible to share the clipboard with more than 2 computers.
The username will be the computer's default but can be changed easily. You can define the maximum size of the received messages for security purpose. Other options are Port and an option to run the app on startup.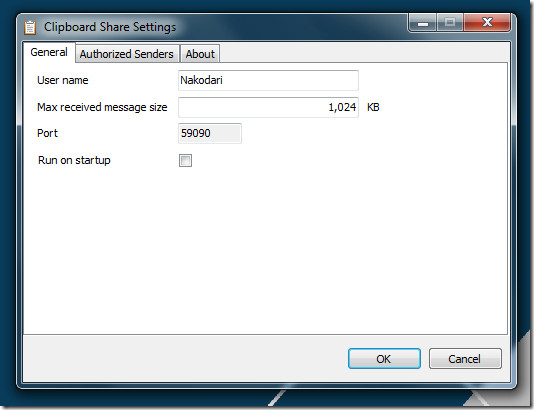 The log keeps history of the clipboard that has been shared between computers and can be accessed from the system tray right-click context menu.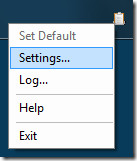 Before using this app, please make sure that PNRP(Peer Name Resolution Protocol) is installed and allowed in Windows Firewall. It is required for discovering other computers, Windows Remote Assistance in Windows 7 also uses PNRP when connecting via Easy Connect.
It requires .NET Framework 3.5 and works on Windows XP, Windows Vista, and Windows 7. More more, check out other useful Clipboard apps Clipdiary, TenClips, Clips, Clipboarder, and Clipdiary.