How To Find The Sleep Button On A Laptop On Windows 10
On Windows 10, and it's two predecessors, if you go to the Power Options window, and expand the Power buttons and lid options for a particular power plan you'll see three actions that you can configure; the power button, the lid close action, and the sleep button. On laptops, the power button is easy to find but not many come with a dedicated sleep button. Still, you will see the option in the power configuration screen and that means you do have a sleep button. It's just not as easy to spot as the power button. Here's how you can find the sleep button on a laptop.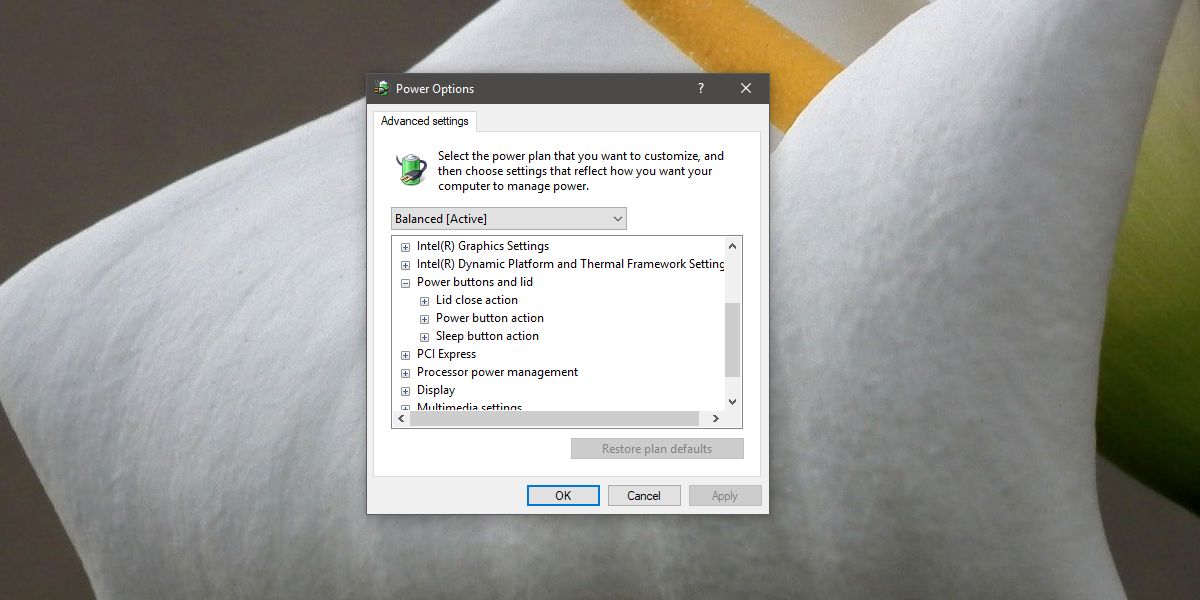 Sleep Button On A Laptop
The option on the Power Options window is slightly confusing because it's meant for both desktops and laptops. This is why it's given the same name even though on desktops, they may very well be a dedicated Sleep button while, the sleep button on a laptop is usually a combination of keys.
First, check your keyboard for a key that might have a crescent moon on it. It may be on the function keys, or on the dedicated number pad keys. If you see one, then that is the sleep button. You will likely use it by holding down the Fn key, and the sleep key.
On other laptops, like the Dell Inspiron 15 series, the sleep button is a combination of the Fn + Insert key. On some Lenovo laptops, it's Fn + F4, while on others it is Fn + 4.
The problem with trying to find the sleep button on a laptop is that this information isn't documented anywhere. You can try calling customer services for your laptop manufacturer but they're unlikely to know what the key combination is, or that it even exists. If you see the Sleep button action in the Power Options window though, rest assured that there is a keyboard shortcut that executes it. You just have to find it.
Some laptops, though there are very few of them, might have an actual sleep button. This isn't a key that doubles as the sleep button when you hold down the Fn key. It's a dedicated button much like the Power button on your laptop. It ought to be next to the power button if it exists.
Optionally, if you use a separate keyboard with your laptop i.e., a wired or wireless one, you might be able to find one that has a Sleep button and use it to put your system to sleep. This is of course a long shot as keyboards with even the most common keyboard layouts do not have a dedicated sleep button.