How to use Snap layouts on Windows 11
Snapping app windows has been an exceptionally popular feature in Windows. It was added in Windows XP and has remained a part of each new iteration of the OS. macOS users often install apps to replicate the feature.
Snap layouts on Windows 11
Window snapping has remained unchanged for the most part. It works more or less the same as it does when it was first introduced with users able to snap their windows to one half or one quarter of a screen.
With Windows 11, the feature has been improved on. Users now get a grid of different snapping combinations. When a position on the grid is clicked, the window is snapped to it.
Use Snap Layouts on Windows 11
To use Snap Layouts on Windows 11, follow these steps.
Open/maximize the window that you want to snap.
Hover the mouse over the maximize button of the window.
Wait for the Snap Layouts overlay to appear.
Click the block that you want to snap the window to.
Repeat for other app windows.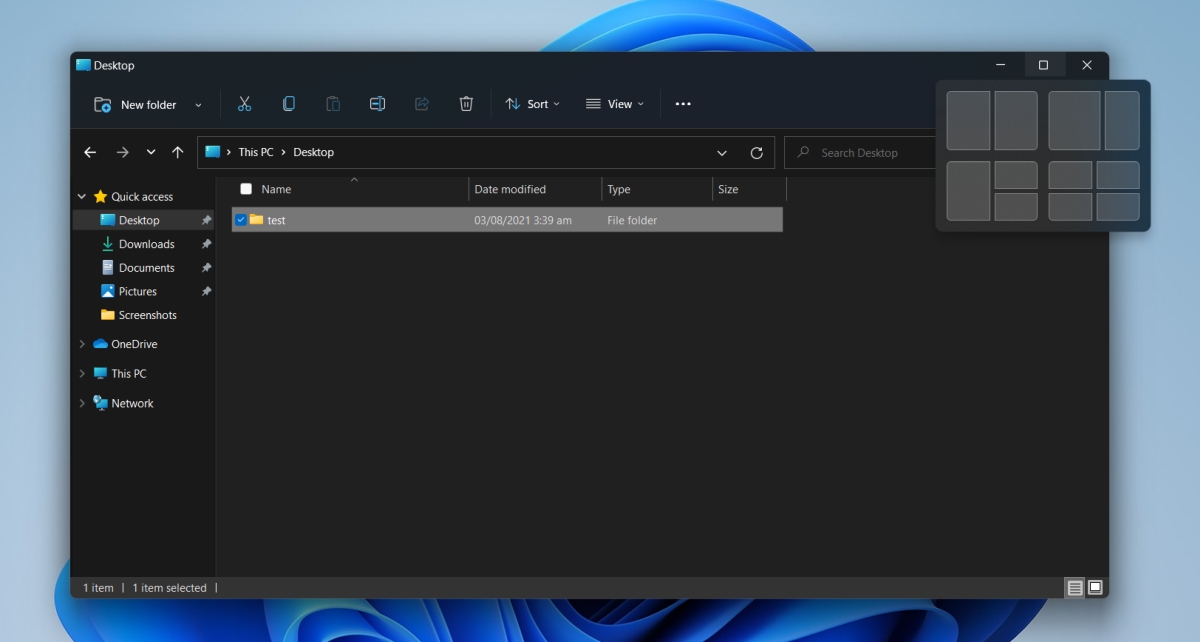 Enable/Disable Snap Layout
The Snap Layout feature is excellent. The way it works is similar to how many popular window management apps work. That said, if you do not like this feature, you can disable it. If you're trying to use the Snap Layout and it isn't working, you may need to enable the feature.
Open the Settings app with the Win+I keyboard shortcut.
Go to System from the column on the left.
Select Multitasking in the pane on the right.
To enable Snap Layouts, enable the Show snap layouts when I hover over a window's maximize button box option.
To disable Snap Layouts, disable the Show snap layouts when I hover over a window's maximize button box option.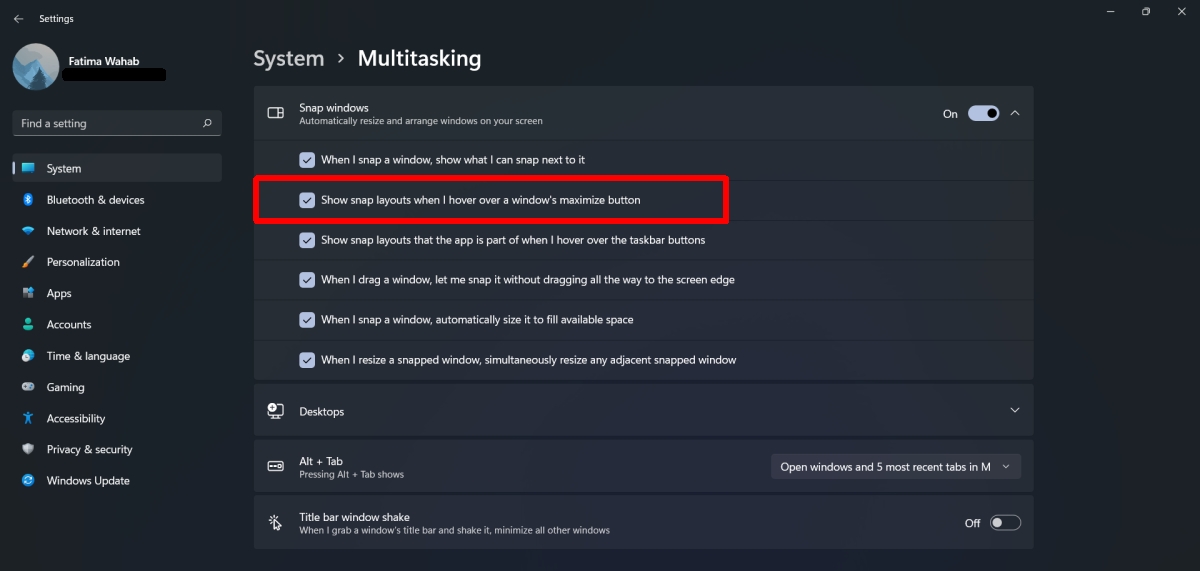 Snap windows via drag
Windows 11 may have a new method for snapping windows but it has not removed the drag-method for snapping windows. You can still click and hold the title bar of an app, and snap it to the edge of the screen.
Conclusion
There are many third-party apps that can mimic Snap Layouts on Windows 11. The feature is by no means a unique concept however, since it is now a system-feature, users won't need to install extra apps which is always better. macOS has something similar for window management but as of Big Sur, it still doesn't measure up to the snapping feature in Windows 11. If you're a Mac user, you can install third-party apps to get Snap Layouts or Windows 10-like snapping.