How to run spell check in Microsoft Word
Spell check has long been a lifesaver in document editors and Microsoft Word has some of the best language support when it comes to spell check. The feature has been a part of Microsoft Word for years and it has evolved. Spell Check in Microsoft Word is now called Editor.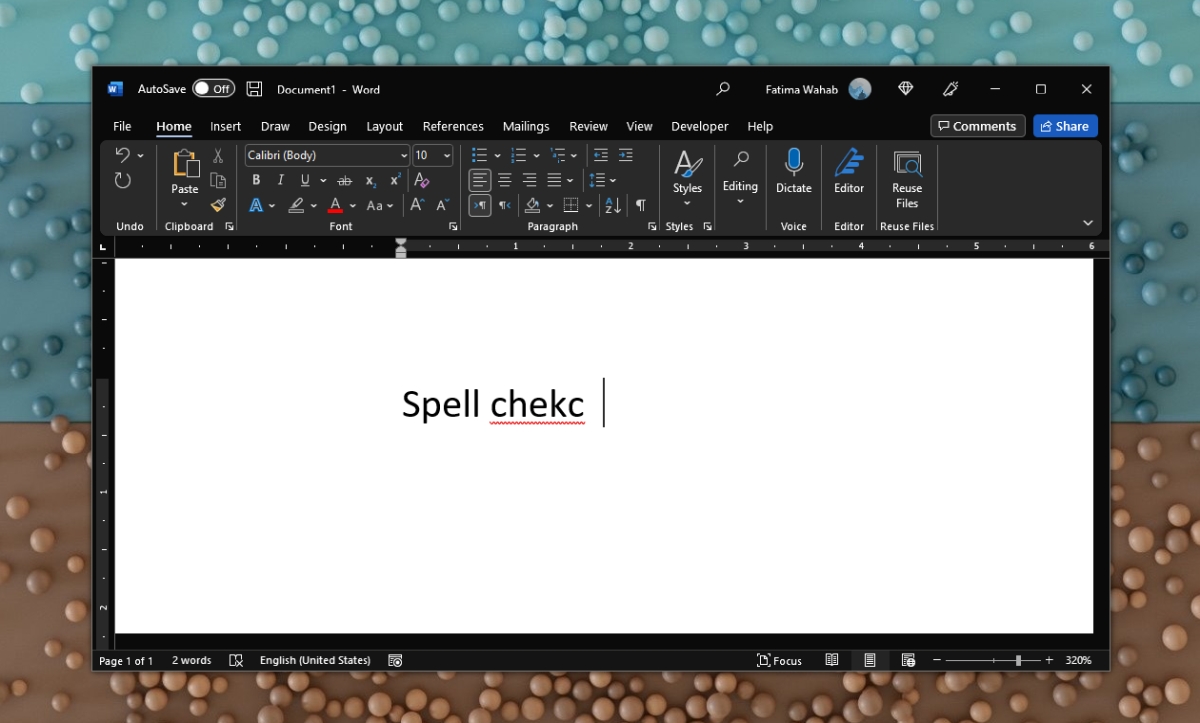 Spell check in Microsoft Word
Spell Check in Microsoft Word, the newest versions of the app, is now called Editor and it does more than check spelling. It can grade a document for its clarity and readability, among other things.
Use Spell Check in Microsoft Word
Spell Check and Editor can be accessed more or less the same way. The label on the button depends on the version of Microsoft Word that you have.
Open the Microsoft Word document that you want to run spell check on.
Go to the Review tab.
On the left end of the ribbon, look for a button called Spell Check or Editor and click it.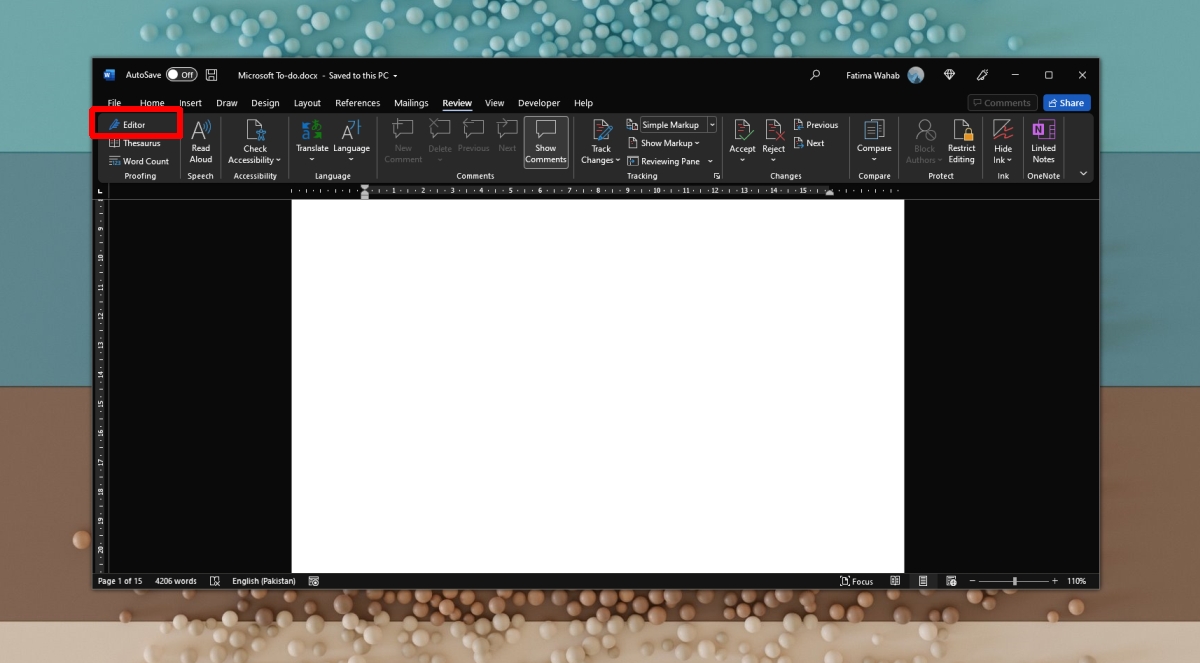 A panel will open on the right. Wait for it to read the document and populate issues.
Click Spelling panel.
Accept or ignore the suggested correction.
The next error will appear with the same options.
Repeat until all the spelling errors are gone.
You can follow the same process for the other improvements e.g. Clarity, Conciseness etc.
Editor in Microsoft Word
Editor is a collection of different tools that were a part of Microsoft Word for years. For example, the character count tool and the reading level tool can all be accessed from it. If you're using Microsoft Word with a Microsoft 365 account, the Editor tool will also allow you to check a document for plagiarism. The Similarity section will check the contents of the document by comparing it online though, it's unclear how it searches for similarities, which engines it uses, and where it checks.
Conclusion
Spell Check in Microsoft Word still happens automatically i.e., as you type, Word will check for and highlight spelling mistakes. The Editor tool allows you to do a sweep of the document at any time. You may have missed correcting a few mistakes as you worked so the tool is a great way to fix anything that may have been missed. It can be run any time and each time, it rechecks the document. On that note, it's always a good idea to give a document a final check with the Editor tool since some words do tend to escape the tool while a document is still being written.