Get A Slimmer Windows 8 Start Screen That Opens Within Desktop
Here at AddictiveTips, we have covered a large number of utilities for dealing with the changes brought on by Windows 8. One of the most prominent of these changes is the replacement of Start Menu with the Start Screen. A lot of utilities have come out to get back the Start Orb or change the way we interact with the Start Screen. Today, we have another tool called Start Menu Modifier that allows you to have the contents of Start Screen directly on the Desktop. You do not have to get out of Desktop to access tiles of installed apps. The program lets you toggle between full screen and desktop mode for Start Screen, and supports all features included in the original Start Screen, such as type-to-search.
By default, whenever you access the Start Screen, it appears on the complete display. Start Screen Modifier changes this behavior and converts the full screen interface to just a half-screen one. The application is really simple to use, with options to select the Position of Start Screen, Select the Display to show it on (useful if you have more than one display units connected to the system), and select a hotkey for switching the Start Screen interface between full and half screens. Moreover, you can choose to open the Start Screen on either the top or the bottom of your screen. When open, you can see both the Start Screen and your Desktop at the same time. All the functions of the Start Screen are fully enabled, even in half screen mode. To use the application, make the required changes to the Start Screen and click the Apply button.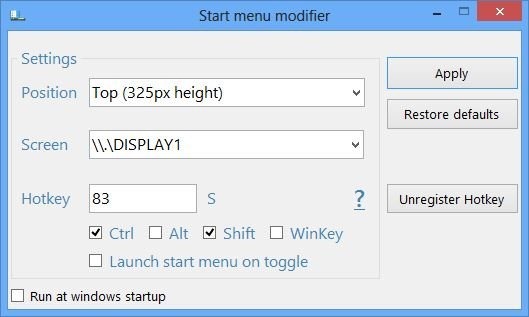 When you try to install the program, Windows SmartScreen might stop you from running the app because of not being able to recognize it. Click More Info to continue.

Click Run Anyway in the lower right corner to continue installing with the installation.

The Start Screen can be set to appear at the bottom of your screen. The tiles for the installed apps are changed to appear in a single row. You can navigate between the apps using the mouse scroll.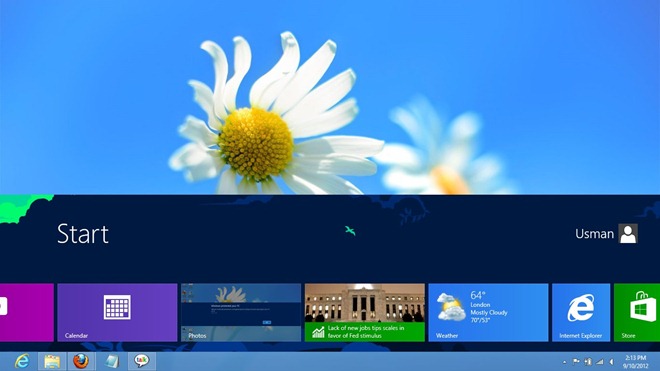 Even when you have a window open, you can still access the start screen without moving away from the Desktop.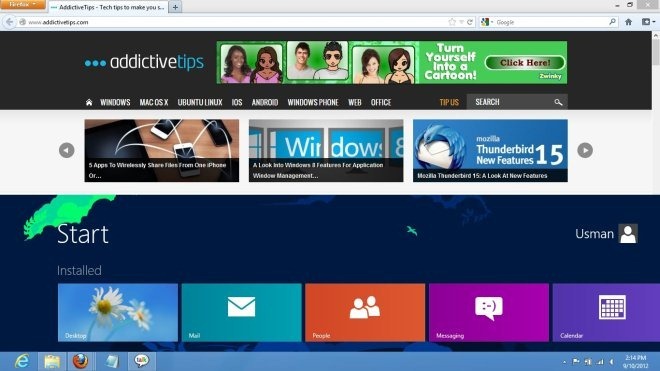 Using the program options, you can set the Start Screen to appear only in the top half of your screen.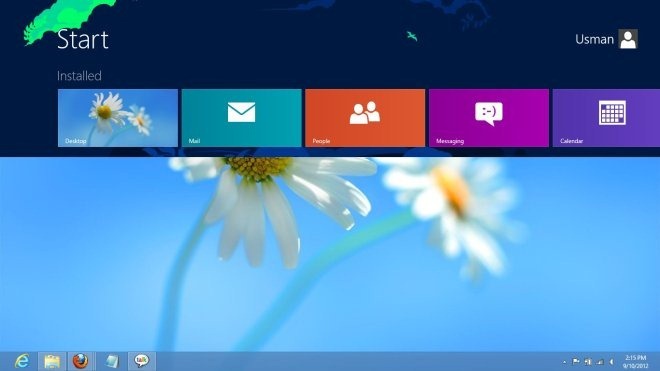 Features of the Start Screen, such as type-to-search functionality, all work perfectly without any glitch.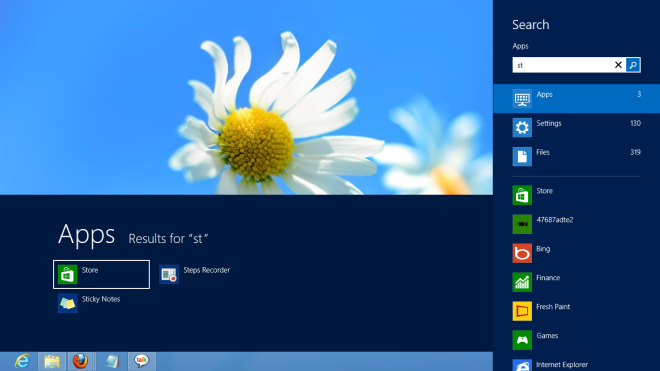 Start Screen Modifier works on both 32-bit and 64-bit versions of Window 8.
Download Start Menu Modifier (Direct Link)