Steam Cloud Saves: How to Download and Delete Steam Saved Games
Steam uses cloud storage to save your games files and various data. It makes it possible to access your personalized settings on any computer on which you want to play.
As soon as you install Steam on a new device, the app downloads your cloud storage to your PC so that you can continue accessing your custom data even when going offline.
However, Steam sometimes fails to download your information, and you may think that all your game data was lost. It's not true since you can still manually download your Steam cloud saves. You just need to know where to look.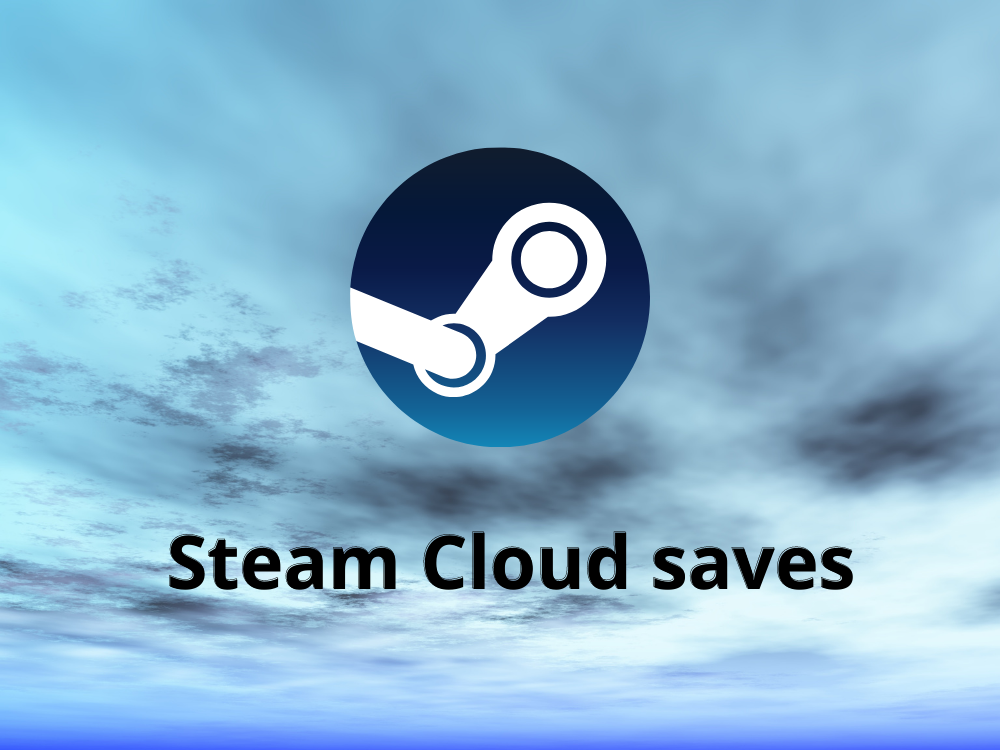 Downloading Steam game files is particularly useful when you want to play a game on a different platform. For example, if you previously played on Windows and are currently switching to Mac, Steam may have trouble downloading the game files cross-platform. But you can help it out by manually downloading the saves and then importing the files into Steam on Mac.
How to access and download Steam Cloud saves
Before trying to download your Steam Cloud saves, you should make sure that they are actually being uploaded to the Steam servers. To do this, you can check the update status of each game you're interested in.
How to enable Steam Cloud sync
Launch Steam and access your library
Go to the Updates tab
Switch to the Cloud tab
Click OK
Once you make sure that game files are synchronized to the cloud, you can easily download Steam Cloud saves to your device using any web browser.
How to download Steam Cloud saves
Open your web browser and access the Steam Cloud page
Sign in with your Steam account
You can view all game files saved to Steam Cloud here. Locate the game whose files you want to download and click Show Files
Save the downloaded files to your computer
Some users wish to replay games from scratch are looking for a solution to remove the saves from Steam Cloud. That's because deleting the offline saves won't necessarily fix the issue.
How to delete Steam Cloud saves
Unfortunately, it's quite challenging to get rid of the Steam Cloud saves. Because Steam is always looking to update everything. But it's not impossible, as long as you follow the exact steps below.
Open the Steam settings, select the Cloud tab, and make sure that Enable Steam Cloud synchronization for applications which support it is checked
Exit Steam
Open your file explorer and go to the Steam installation folder (e.g. C:\Program Files (x86)\Steam)
Press and hold Shift, right-click an empty area of the file explorer, and select Open PowerShell window here
Exit PowerShell. All files in the remote subfolder of the App ID folder should now be empty
Launch Steam and your game to trigger the Cloud Sync Conflict screen
Don't click anything in the Cloud Sync Conflict dialog
Return to the App ID folder to delete the remote folder and remotecache.vdf file
Switch back to Steam and click Upload to the Steam Cloud
While you're in the game, switch to Steam settings
In the Cloud tab, uncheck Steam Cloud synchronization for applications which support it
Return to your game, quit to the desktop, and terminate all Steam processes
Go back to the App ID folder and delete it entirely
Launch your game. Steam shouldn't synchronize game saves anymore
Conclusion
To wrap it up, you can easily download your Steam Cloud saves to any computer by just using a web browser and signing in to your Steam account.
However, things get a bit convoluted when it comes to deleting your Steam Cloud game saves because there's no straightforward way. You will get there eventually, however, as long as you follow the instructions above to the letter.
Did you manage to successfully delete your cloud saves and trick Steam into not synchronizing everything? Let us know in the comment area below.