Steam Not Responding: How to Fix Steam Not Working on PC (8 Possible Solutions)
Steam is a gaming platform i.e., it is essentially a service and doesn't provide technical frameworks, libraries, or drivers for running anything. All these are installed separately on your system as and when needed.
While Steam doesn't provide technology to run a game, a Steam game will always launch the Steam client first before it is run. The Steam client itself isn't heavy on the system resources but it does load a lot of heavy content e.g. game suggestions, game trailers, Steam chat, and more. It can freeze at times.
Steam not responding on your PC
If Steam freezes and remains in a suspended state, you won't be able to run games or use other Steam features. Normally, when apps freeze, they tend to do so because the system's resources are over-burdened. The app enters a pending state where it waits for the resources to free up so it can use it.
Steam Not Working (FIXES)
If Steam is stuck in its unresponsive state, try the following fixes.
1. Force quit and restart
Steam, like most Windows apps, will try to recover from its suspended state but if it fails (and crashes/quits), then the recovery basically never completes.
Open Steam and allow it to enter its suspended/unresponsive state.
Right-click the taskbar and select Task Manager from the context menu.
Go to the Processes tab.
Select Steam and click the End Task.
If you see multiple Steam processes, end each one.
Relaunch Steam.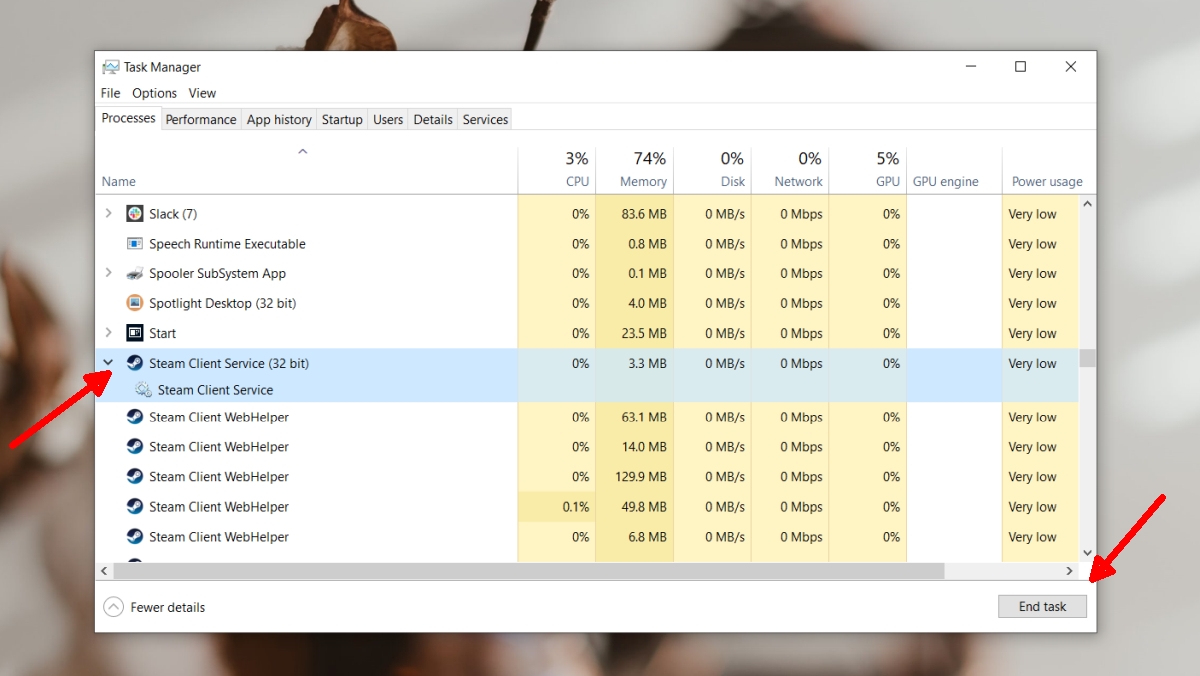 2. Clear Steam cache
Clearing the Steam cache can often help the app run smoothly though this is only possible if the Steam client is somewhat responsive and allows you to access its Settings.
Open Steam.
Go to Steam>Settings on the menu bar.
Go to the Downloads tab.
Click Clear Download Cache.
Restart Steam.
Note: you will need to sign in to your Steam account again.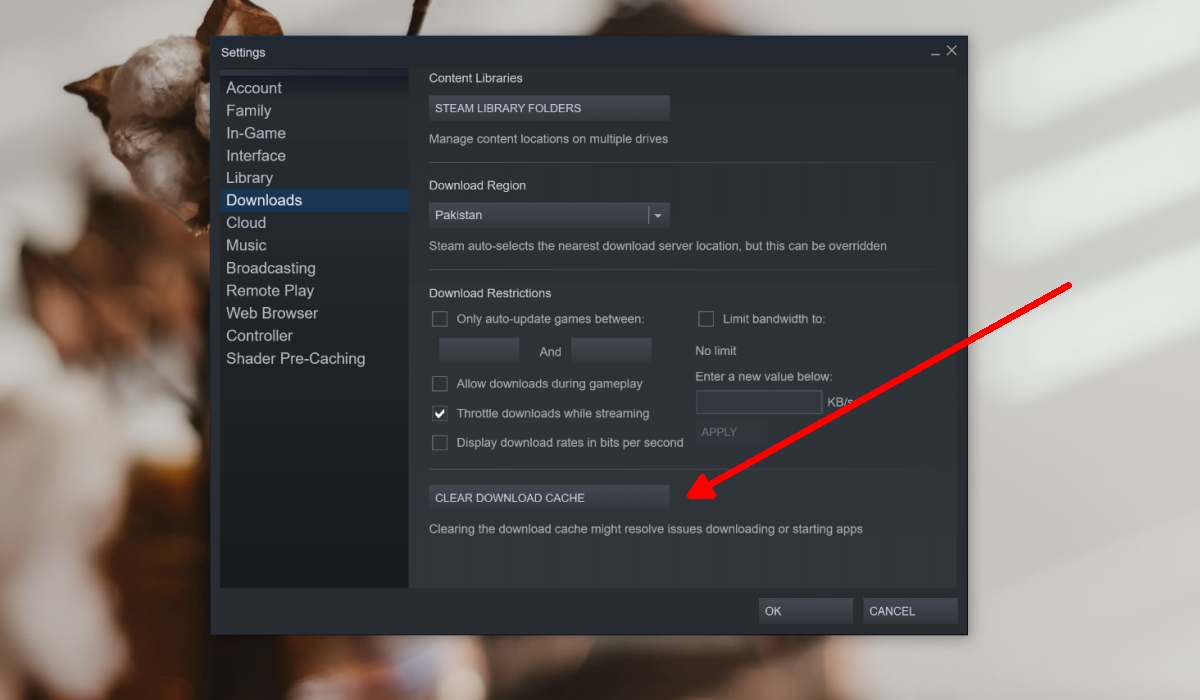 3. Run Steam as admin
Steam normally doesn't need admin rights to run however, it is possible that it's trying to install a game or it's being blocked by another app that has higher run-privileges than Steam.
Quit Steam if it is running.
Open the Start menu.
Go to the Apps' list.
Expand the Steam folder.
Right-click the Steam client and select More>Run as administrator.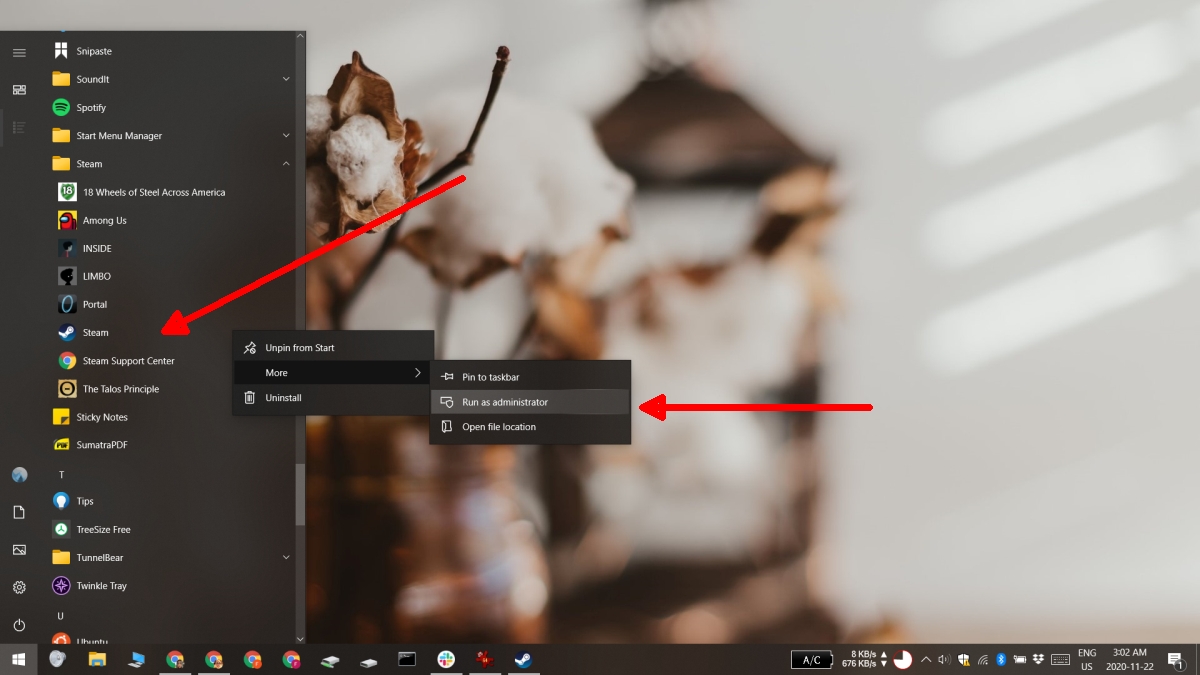 4. Disable VPNs and proxies
If you're using a VPN or a proxy service on your system, try disabling it and then running Steam. While Steam generally doesn't block VPNs or proxies, the VPN/proxy may be blocking URLs that Steam needs to access, thus pushing the app into a suspended state.
5. Disable Compatibility mode
Steam works great on Windows 10 and does not need to be run in compatibility mode. Doing so may result in the app not working well.
Open File Explorer.
Navigate to the following location or to wherever you've installed Steam.
C:\Program Files (x86)\Steam
Look for and right-click the Steam.exe file.
Select Properties from the context menu.
Go to the Compatibility tab.
Uncheck the 'Run this program in compatibility mode'.
Click Ok and open Steam.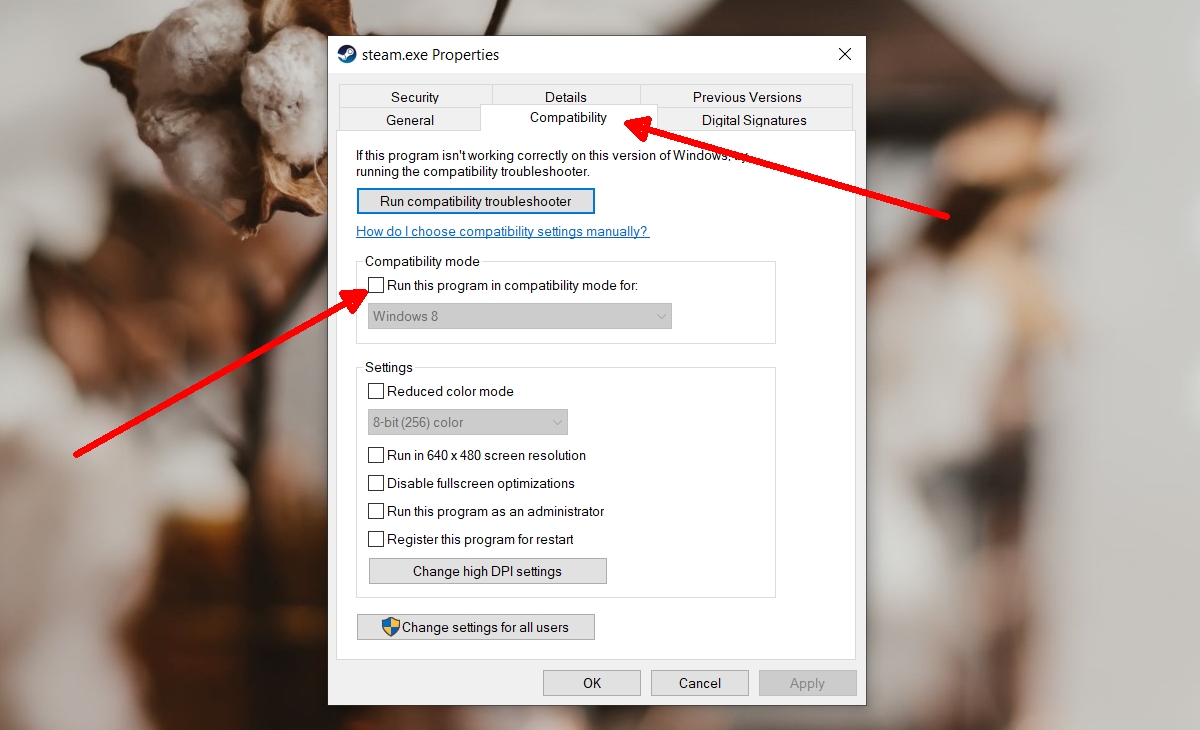 6. Repair Steam
Steam, like many Windows 10 apps, has a built-in repair function that can help resolve problems with the client and games.
Quit Steam if it is running.
Tap the Win+R keyboard shortcut to open the run box.
Enter the following in the Run box, and tap Enter. Make sure you change the path to the path for the Steam.exe file on your system.
"D:\Steam\bin\steamservice.exe" /repair
Once the repair is complete, run Steam normally.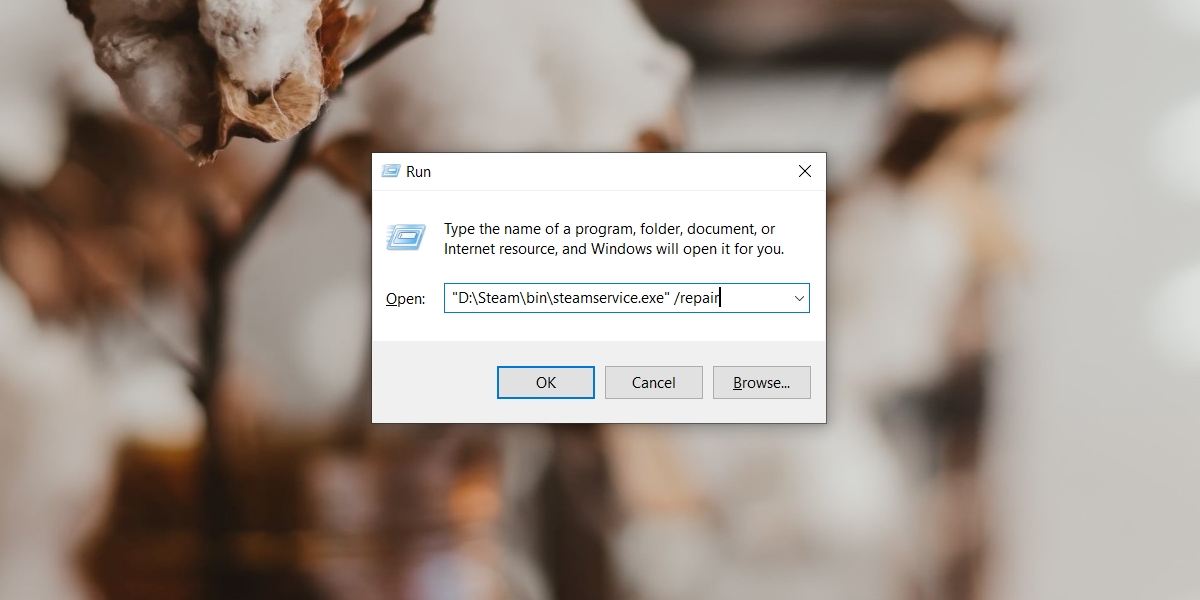 7. Quit conflicting apps
Apps can and do conflict with Steam. If you're running any of the following apps on your system, quit them as they are known to cause problems with Steam.
CCleaner
Powershell
Sandboxie
Cheat Engine
IObit Start Menu 8
Process Hacker
DLL Injectors
Hypervisors
Steam Idlers
8. Uninstall and reinstall Steam
If all else fails, uninstall and reinstall Steam. Your game files will not be touched during the uninstallation process but if you're worried about them, go ahead and back them up first.
Open Control Panel.
Go to Programs>Uninstall a program.
Select Steam and click the Uninstall button.
Once uninstalled, download and install the Steam client again.
Conclusion
Whatever problems you're having with Steam will be resolved with a fresh install if nothing else does the job. If you're trying to run apps that help you hack games, your problems can resurface so avoid apps like and enjoy gaming.