We are reader supported and may earn a commission when you buy through links on our site.
Learn more
Browser Leaks: 7 Things to Do to Stay Protected
You may have heard the term "browser leaks" without really knowing what they are or why you should care–this article aims to change that. Today, we share seven essential tips on how to protect yourself from browser leaks, educate you on why it's important to do so, plus recommend a few excellent VPNs to help shore up your security online.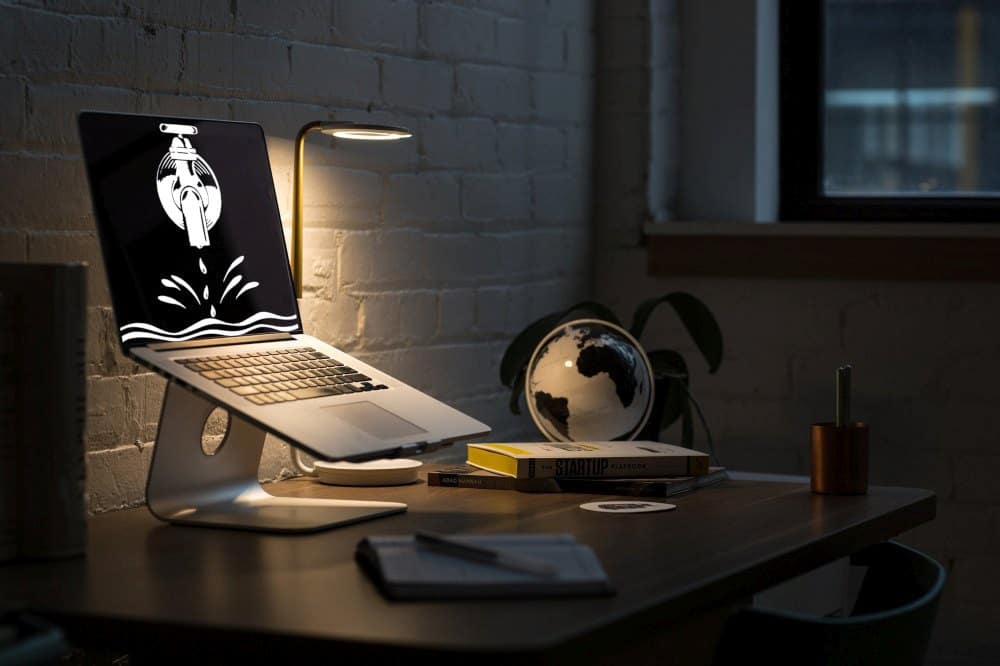 Online privacy is a much larger concern than it used to be. With surveillance efforts, spying ISPs, and cyber criminals lurking around every corner, it's practically impossible to be too paranoid these days. That's why when it comes to browser and VPN leaks, you need to be prepared.
There are a lot of things that go into the browser leaks category. Private data, personal information, identifying facts such as which browser you use or where you're located. There isn't one single fix for all of these problems. Instead, there are multiple things you need to do to lock down your browsing privacy and protect your IP address.
The following VPNs have a great track record of shoring up browser security:
NordVPN – Best for Browser Security – Whether you opt for the browser extension or standalone VPN app, NordVPN delivers the best overall security currently available. Spoof into thousands of servers strewn across the world, protected by unbreakable NordLynx encryption, DNS leak protection, and a kill switch.
Surfshark – An affordable provider with top-shelf privacy provisions–all of which are available on their browser extensions.
ExpressVPN – One of the best choices for lag-free, hyper-secure browsing. Now even better with the launch of Lightway encryption.
CyberGhost – Simply select "browse anonymously" and let your VPN handle the advanced configuration for you.
PrivateVPN – A strong choice for technically-minded users who love to tweak encryption settings for optimal performance.
PureVPN – An incredibly powerful spoofer, with servers in over 140 countries.
We've collected a list of seven things to do about browser leaks, everything from utilizing a good VPN to changing to a more secure browser and installing the best browser extensions. Read on!
30-days money back guarantee
First, get a reliable VPN
A reliable virtual private network (VPN) offers a ton of benefits, extending far beyond fixing certain leaks and keeping your data secure. You can hide your identity easily with a VPN, all thanks to strong data encryption. You can also switch virtual locations and bypass censorship firewalls with ease, all without lifting a finger.
Choosing the right VPN isn't as easy as you might think, however. There's a lot of data to sift through and compare. In general, look for a service that offers DNS leak protection and automatic kill switches, has fast servers, offers lightweight apps, and runs a strict zero-logging policy in as many areas as possible.
We did the research and found the top VPNs on the market that can help keep you safe. The results are listed below.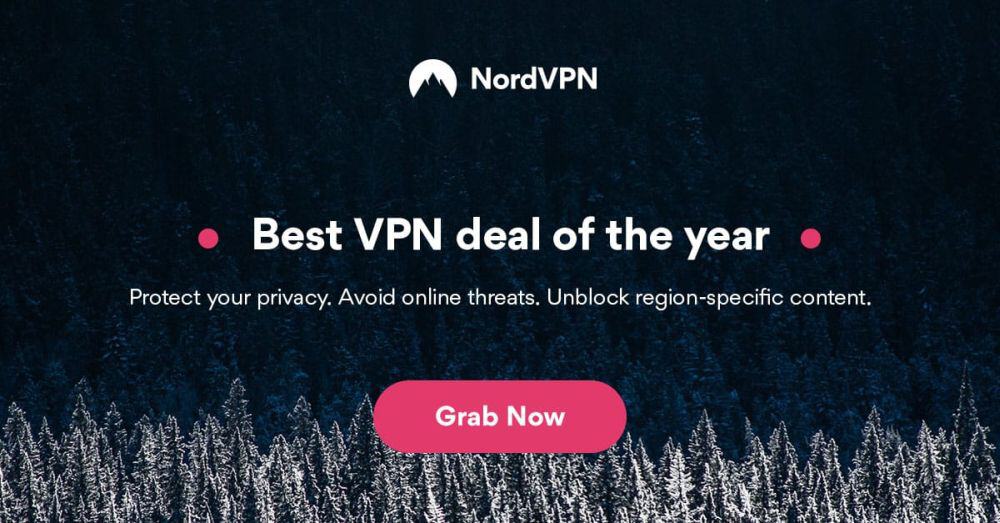 NordVPN is the world's most reliable VPN. The company runs an impressively large network of over 5,800 servers in 59 countries, which means you can sign up and stream Netflix from just about anywhere in the world. All servers are available without a single limitation on speed or bandwidth, and you can also access unique features like double encryption, protection from DDoS attacks, and onion routing over VPN with a single click.
NordVPN's lightweight software comes with everything you need to stay safe on PC, Mac, Linux, iOS, Android, Fire TV, and more. You also get 256-bit AES encryption, DNS leak protection, an automatic kill switch, and a zero-logging policy that covers time stamps, DNS requests, IP addresses, and traffic when you join. It's extremely easy to set up NordVPN and use on your favorite device.
Read our full NordVPN review.
Pros
Unblocks American Netflix
5,400+ servers globally
No IP/DNS leaks found
Strict zero logs policy on both traffic and metadata
24/7 Customer Service.
Cons
Some servers can be unreliable
They can take 30 days to process refunds.

Surfshark is not only one of the best VPNs, it also offers some of the top Firefox and Chrome browser extensions. Unlike many other providers, Surfshark leaves nothing out of their browser extensions, and that includes protection against IP, DNS, and even WebRTC leaks.
Their built-in smart DNS is not only leakproof, but also makes it so you can easily sneak past Netflix's VPN ban. Combined with 256-AES-GCM encryption plus blanket obfuscation on every one of their 3200+ servers in 65 countries, and you have a potent solution for unblocking content around the world.
We also love Surfshark's kill switch, split tunneling, individually configurable Wi-Fi network settings, zero logging policy, and blazing fast speeds. But perhaps the most compelling reason to go for this scrappy young (launched in 2019) VPN is the price–it's super cheap, and can be had for even less thanks to its policy of allowing unlimited simultaneous connections (shared among friends, of course!).
Pros
Robust servers blast through geoblocks to access your favorite streaming sites
All 800+ servers are P2P-friendly, with private DNS and obfuscation
Accepts all major credit cards, Apple, Google, and Amazon Pay, PayPal, and even Bitcoin
Independently audited privacy practices
Helpful 24/7 live chat with an actual human being.
Cons
Overall, not much to complain about
Apps don't allow for much manual fiddling for power users.
Read our full Surfshark review.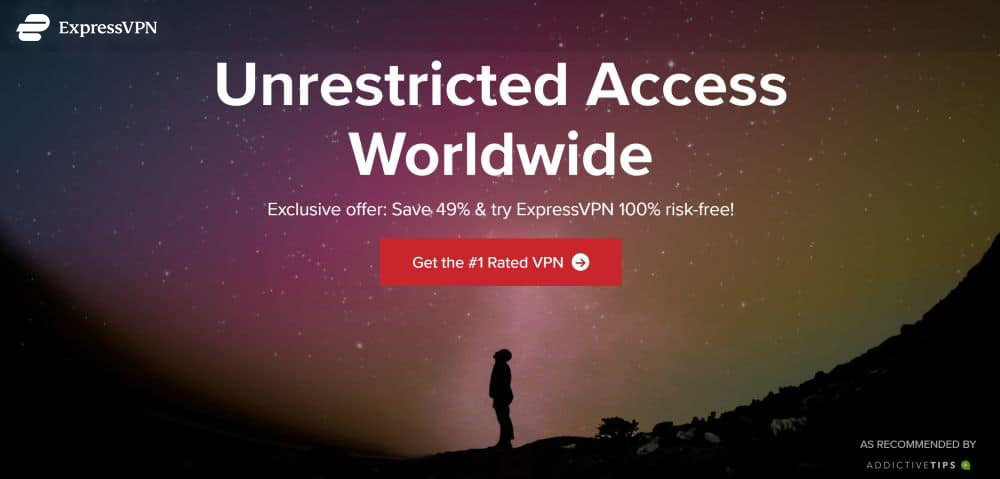 ExpressVPN is one of the fastest VPNs you can use. It offers incredibly useful privacy options on each of its apps, supporting PC, Mac, Linux, Android, iOS, and many other platforms. This gives you the ability to quickly unblock Netflix and change countries no matter where you prefer to stream. ExpressVPN makes it easy with a simple one-click interface and lightweight app design.
Data sent through ExpressVPN's network is secured with strong 256-bit AES encryption and backed by a zero-logging policy on traffic, DNS requests, and IP addresses. Information stays secure thanks to an automatic kill switch and DNS leak prevention features on the app, as well. All of these work with ExpressVPN's network of over 3,000 servers in 94 different countries to give you a fast and secure connection anywhere in the world.
Read our full ExpressVPN review.
Pros
Unblocks American Netflix, iPlayer, Hulu
Super fast servers (minimal speed loss)
Torrenting allowed
Strict no-logging policy
Customer Service (24/7 Chat).
Cons
Month-to-month plan has high cost.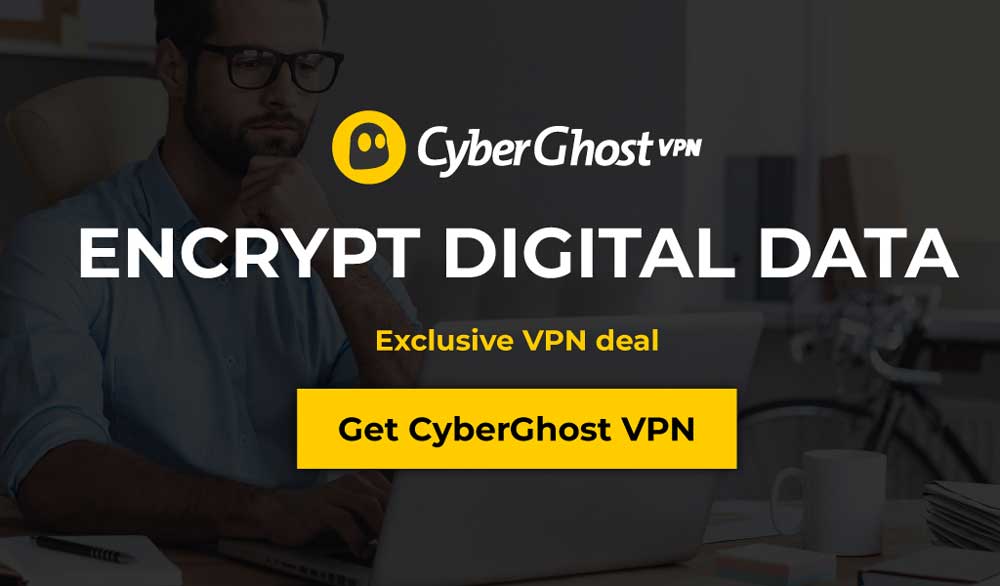 CyberGhost delivers an all-around amazing VPN experience for anyone who wants to keep their data secure online. The company's lightweight apps run on nearly every device imaginable, including Android, iPhone, iPad, Mac, Linux, and PC, all of which help prevent data leaks and accidental identity reveals. As soon as you join CyberGhost you'll have full access to the company's large network of over 6,000 servers in 87 countries, all with unlimited data, full privacy protections, and no restrictions on speed.
CyberGhost keeps its users safe with 256-bit AES encryption on all data, a zero-logging policy on traffic, time stamps, and IP addresses, and both DNS leak protection and an automatic kill switch. These features hide your identity whenever you go online, allowing you to connect with full encryption and an anonymous IP address no matter where you go.
Read our full CyberGhost review.
Pros
Works with American Netflix
3,600+ servers, 55+ countries
Jurisdiction in Romania
Strict no-logs policy
45-day money-back guarantee.
Cons
WebRTC leak detected
Doesn't unblock all streaming services.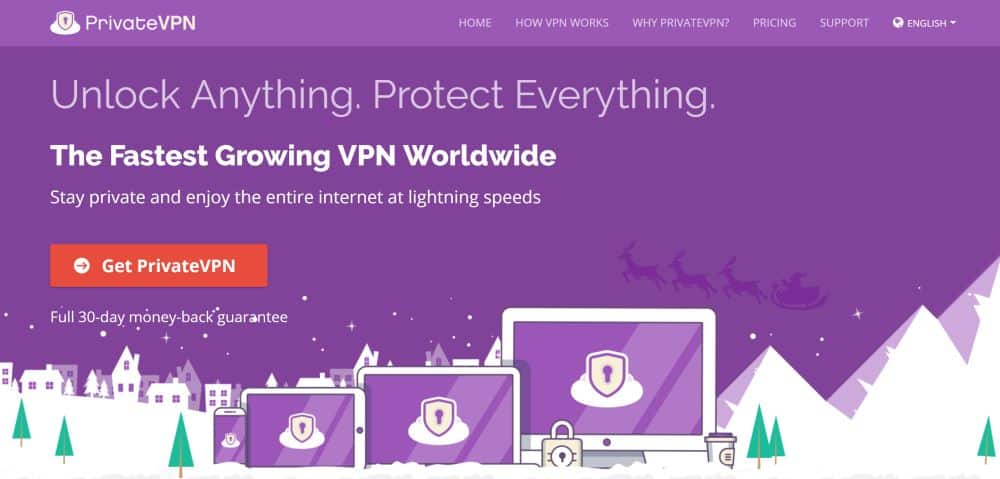 PrivateVPN is a strong, fast, secure, and safe VPN that makes it easy to lock down your data with top-tier protection. The company offers some of the best software packages in the industry, all designed with speed and ease of use and mind, and the apps come with some amazing customizable security features, as well. With PrivateVPN you can surf and stream from around the world in complete privacy at the touch of a button.
PrivateVPN operates a small but strong network of 150 servers in 59 different countries. Data is locked down with 256-bit AES encryption to keep your connection safe, and an automatic kill switch and DNS leak protection prevent identity reveals. PrivateVPN also delivers a zero logging policy on all traffic ensure your privacy is never at risk.
Read our full PrivateVPN review.
PureVPN isn't just a VPN service, it's a full security suite. The company packs an entire selection of online privacy features into its software, allowing you to protect your devices with one-click anti-virus scans, malware shields, app blocking features, and built-in website filters. No other VPN gives you this much protection, and few services make it this easy to stay safe from so many threats. PureVPN is easily one of the most comprehensive online safety services around.
On the privacy side of things, PureVPN keeps data secure with a zero-logging policy on traffic, an automatic kill switch, military-grade 256-bit AES encryption on all data, and DNS leak protection. These features work together to keep your data secure no matter where you access the internet from. And with PureVPN's fast self-owned network of over 2,000 servers in 140 different countries, you'll be spoiled for choice when configuring your VPN connection.
Read our full PureVPN review.
Next, fix these five types of browser leaks
Not sure what part of your browser is leaking, or if there are any leaks at all? Run a quick test on doileak.com or Panopticlick, then evaluate the results and use the fixes below to stay safe.
1. IP address leaks
IP address leaks only occur when you are connected to a VPN. The service is supposed to replace your IP address with a non-local IP. If a leak happens, though, websites will identify your real IP address instead of the virtual one, thus destroying your online privacy and anonymity.
The good news is that IP address leaks are only a browser problem if you connect to your VPN through a browser extension. Even in this case, you won't need to change your browser settings to fix the leak. Instead, go to your VPN's support pages and search for solutions to IP address leak problems. Chances are there's a problem with the add-on itself. Worst-case scenario is you install a VPN app instead of using the extension.
To determine whether or not you have an IP address leak, use an online tool such as ipleak.net. Visit the site in your browser and wait for the scan to automatically run. If a leak is detected, you'll be notified.
2. Memory leaks
Memory leaks occur when a browser or browser add-on starts hogging your system's memory thanks to poor programming practices. Essentially, memory allocated from your device to run the browser is used by the program. When it's done with the section of memory, it's supposed to return it to the operating system. This doesn't always happen, though, resulting in a much larger memory usage footprint.
Fixing a memory leak requires locating the source of the leak itself. There are several main areas where a leak can occur, including web pages themselves, the browser engine, and certain add-ons. The only way to fix the first is to not use the web page causing the leak. The second requires switching browsers. The third simply involves uninstalling the add-on.
Browser memory leaks are frustrating, but unfortunately there's little you can do about them. It's up to the programmers to detect and patch these issues before they arise.
3. JavaScript leaks
One of the most common types of browser leaks are JavaScript-related. JavaScript is a garbage collecting programming language that helps developers manage memory by checking which pieces of memory are still available, then comparing that to the memory required for the browser application. JavaScript memory leaks occur when poor programming practices use up too much memory and the program doesn't automatically take care of this.
Just as the case with memory leaks above, there's no way for the end-user to fix the issue apart from not using the JavaScript in question. Uninstalling add-ons, utilizing new websites, or switching browsers is the way to go.
4. Browser privacy leaks
This is a big category of browser leaks, but arguably the most important. Browsers transmit a ton of information from our devices. They hold passwords, e-mail content, visited websites, movie streams, and so on. Websites interfacing with your browser must learn a little bit about you before they can share data. In the case of browser leaks or malicious website scripts, your system shares a little too much information.
Plugging up privacy leaks is a simple matter of protecting yourself with the right software and add-ons along with smart browsing practices. To get started, we recommend using Firefox or Brave, two browsers that put your online privacy at a premium. Next, look into the extensions listed below, all of which lock down your data to prevent information leaks.
5. WebRTC leaks
WebRTC stands for Web Real-Time Communication, a free and open source project launched in 2011 that provides web browsers with a simple interface for exchanging audio and video communications without installing additional plugins. WebRTC leaks are often associated with VPNs, but the reality is they are straight-up browser vulnerabilities.
WebRTC leaks present a potential weak spot for cyber criminals to exploit. Any website receiving requests from your browser, even encrypted and anonymous requests, could theoretically run certain commands to determine your real IP.
You can test for WebRTC leaks by visiting ipleak.net, waiting for it to run a standard IP address test, then looking at the section that says Your IP addresses – WebRTC detection. If a leak is shown, you should look into repairing it right away.
It's easy to fix this type of browser leak. All you have to do is visit your configuration page or install a certain add-on and you're safe. Learn more about WebRTC leaks before you do that, or jump straight to our featured article about fixing WebRTC leaks for Chrome, Firefox, Opera, and Yandex.
Finally, change to a more secure browser
One of the best things you can do for your core security is to use a browser that puts your privacy first. Microsoft Edge, Safari, and Chrome might be popular, but they aren't necessarily the top choices when it comes to staying safe online.
Firefox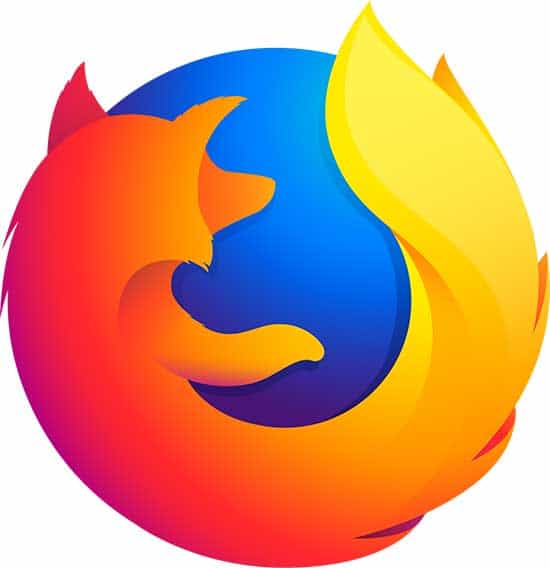 Firefox has long been the browser of choice for anyone interested in protecting their online privacy. Part of this has to do with the browser's open-source nature, which allows anyone to take a peek at the code to make sure everything is as air tight as it's supposed to be. Another factor is the browser's many privacy-oriented extensions built to prevent data leaks and attacks of all types.
Beyond the browser itself, Firefox is maintained by Mozilla, a team that actively fights for digital privacy causes. Chrome is made by Google, a company that is known to collect and use personal data. With Firefox, there's no impetus to violate your rights, giving the browser a strong privacy slant from the ground up.
Firefox is the best all-purpose browsing solution for anyone interested in a fast, safe, and secure web experience. Download Firefox for your favorite device and get started today.
Brave Browser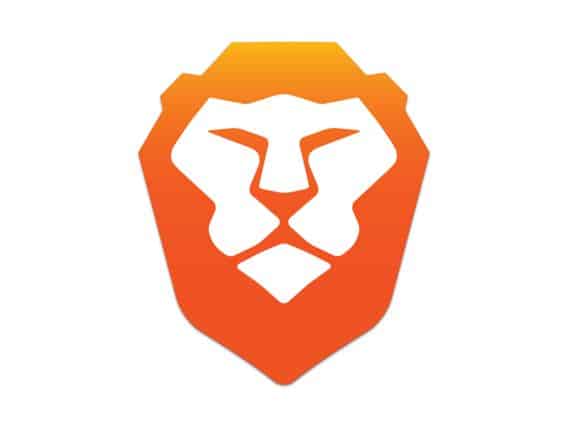 Brave is an open-source browser project launched by the original co-founder of Mozilla. Its purpose is to deliver a secure web experience without sacrificing usability. It's loosely based on the Chromium engine, which powers Google's Chrome browser, but it comes with a number of added privacy features that make everyday web use more secure, no extensions required.
Apart from its built-in ad blocking feature, Brave also delivers phishing and malware protection, script blocking, browser fingerprinting protection, and HTTPS Everywhere, all built into the browser itself, no add-ons required. Everything can be configured to your liking through the orange shield button, but for the most part, you can download Brave and start enjoying a better internet experience right away.
Tor Browser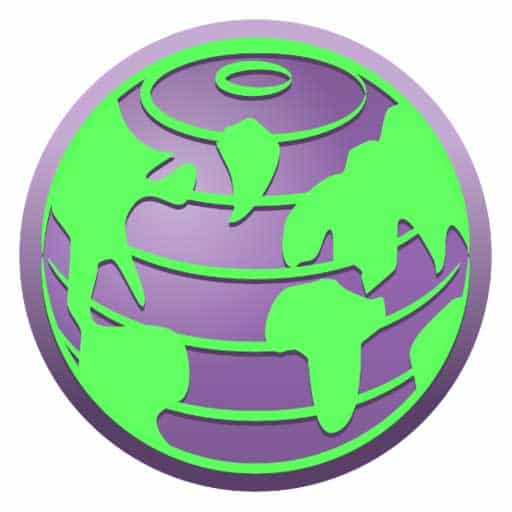 When it comes to raw security and privacy, nothing can beat the Tor Browser. The software is built upon a Mozilla core that leverages onion routing to encrypt and redirect every packet of data that leaves your device. Data is passed through a series of nodes that send packets back and forth to obfuscate the origin, making it practically impossible for anyone to tell where a packet came from. This means everything you do in the Tor Browser is about as anonymous as you can get. Leaks are practically impossible since every part of the browser is built to keep you safe.
READ ALSO: Check out these legal deep web sites with Tor
The Tor Browser comes with a host of default security features that eliminate possible breaches of identity. Technologies like Flash, Java, or embedded applets are disabled by default, since they can potentially cause information leaks. This means you won't be able to do things like watch videos or play games in your browser, but it also means that leaks are a thing of the past.
Learn more about the Tor Browser experience in our complete guide on how to use Tor.
Conclusion
Browser leaks are frustrating, but there are plenty of tools you can use to stay safe online. Whether it's choosing a better, safer browser, installing the right add-ons, or simply digging in and patching the leak yourself, the power of online privacy is in your hands.
Want to share your favorite tips for fixing browser leaks? Share your thoughts in the comments section below!