We are reader supported and may earn a commission when you buy through links on our site.
Learn more
11 Most Interesting (Legal) Deep Web Sites
You might be curious about the most interesting deep web sites, but intimidated by its reputation as a digital wild west. Today, we'll show you how to explore the deep web safely with a VPN, Tor, and best security practices, plus recommend 11 of our favorite fully legal deep web sites.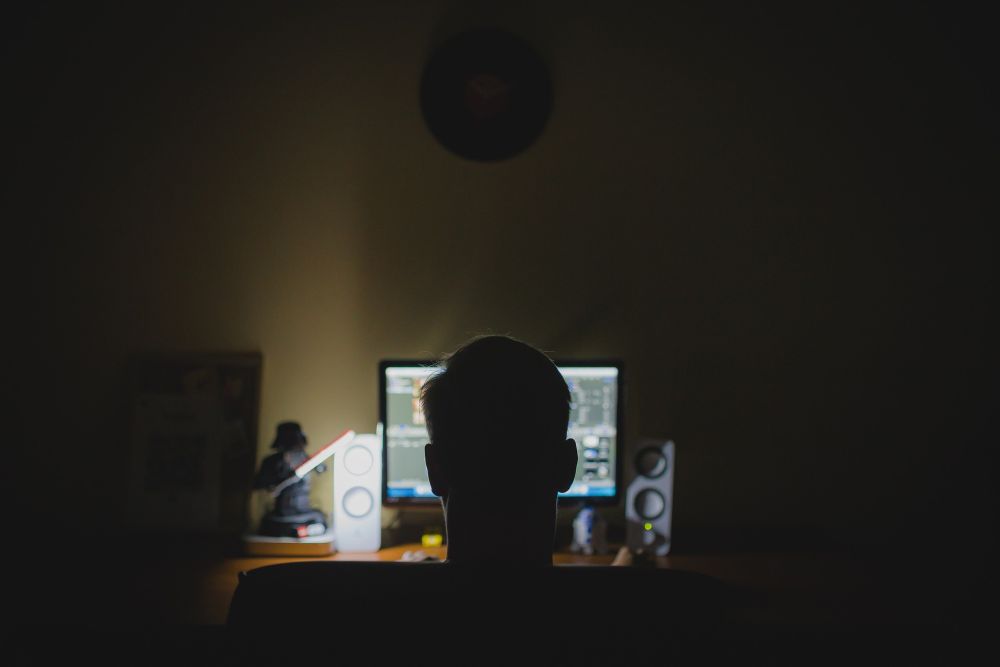 Despite its reputation as a seedy underbelly of illegal trade, most estimates suggest the deep web actually has more legal sites than illegal ones. After all, some people just want anonymity, not contraband. Fire up your VPN and warm up your copy of Tor, we're about to take a dive into the most interesting legal sites on the deep web.
Here are the best VPNs for private deep web surfing:
NordVPN – Safest for Deep Web – NordVPN offers the most comprehensive privacy protection you can have on the deep web, from unbreakable encryption to obfuscated and tor-optimized servers.
Surfshark – Surfshark uses the most modern encryption methods and cutting-edge server infrastructure to guarantee your privacy anywhere online–even the deep web.
VyprVPN – If you're looking to hide your Internet activity on the deep web, check out VyprVPN's unique Chameleon protocol.
30-days money back guarantee
Before Diving into the Depths, Get a VPN
Virtual private networks use encryption and basic anonymizing features to help you stay secure online. They wrap each packet of data in a heavy layer of cryptography, making them impossible to crack open. This affords a good level of core anonymity, and it can help you break through censorship barriers and keep your activities invisible on public networks.
Finding a decent VPN that can help keep you safe on the deep web is a tough order to fill. We combed through some of the best VPNs on the market and made a few recommendations below. Each one features 256-bit encryption by default, has a zero-logging policy on all traffic, and deploys DNS leak and automatic kill switch features, forming a strong backbone for all your online activities.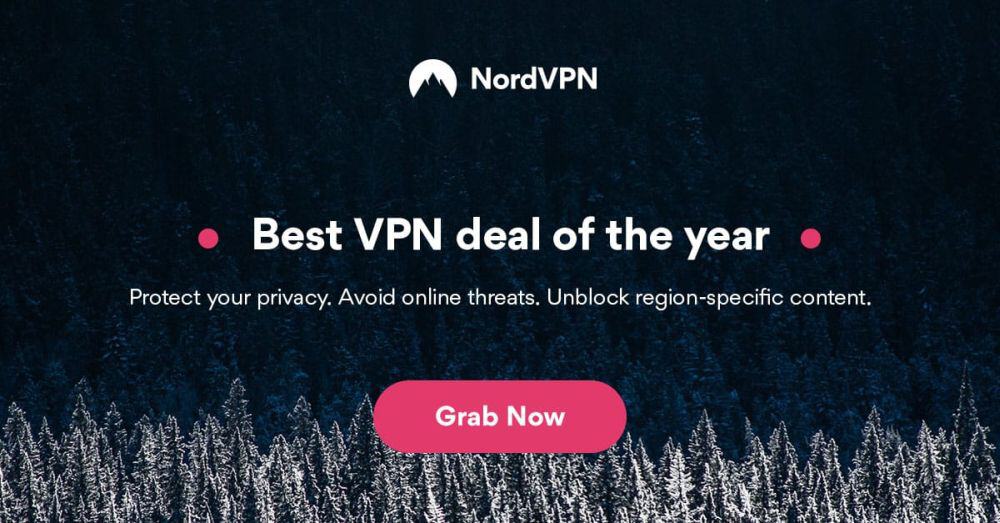 VPNs love to brag about the size of their server network. NordVPN has them all beat with one of the largest on the market, currently sitting at nearly 5,700 servers in 60 countries. NordVPN uses this incredible collection to provide some of the best privacy features around, including double encryption as well as onion over VPN routing.
Read our full NordVPN review.
Pros
Optimized servers for unblocking Netflix
No bandwidth caps
Up to 6 simultaneous connections
No logs and encrypted connections for total privacy
Money back guarantee policy (30-days).
Cons
Automatic server selection can be unreliable
Sometimes slow in procesing refunds (but always do).

When you're taking a dive into the deep web, Surfshark provides the critical protection you need to stay safe and anonymous. They use the unbreakable 256-AES-GCM cipher on every connection, and offer all of the most modern protocols (OpenVPN UPD/TCP, IKEv2, WireGuard). But they don't rest there; Surfshark also offers VPN obfuscation, multi-hop encryption, and even a comprehensive NoBorders mode built to slip pass censorship and surveillance.
And once you're on the deep web, you can count on Surfshark to keep your defenses up, even when your connection falters. They include an automatic kill switch, plus protection against IP, DNS, and WebRTC leaks. Stay safe from sketchy ads and avoid phishing with their CleanWeb adblocker.
Surfshark's entire network (800+ servers) is RAM-only, and physically incapable of holding your activity hostage. Moreover, they have one of the best logging policies in the industry. No worrying about what you traces you leave behind–there are none with Surfshark.
Pros
Unblock 15 international Netflix libraries, including the US and Japan
Over 800 servers in 50 countries worldwide, and constantly growing
VPN obfuscation on any server with special Camouflage function
Independently audited privacy practices
Helpful 24/7 live chat with an actual human being.
Cons
Connection speeds won't impress users of other high-end VPNs
Young VPN still has plenty of room to grow in terms of advanced functionality.
Read our full Surfshark review.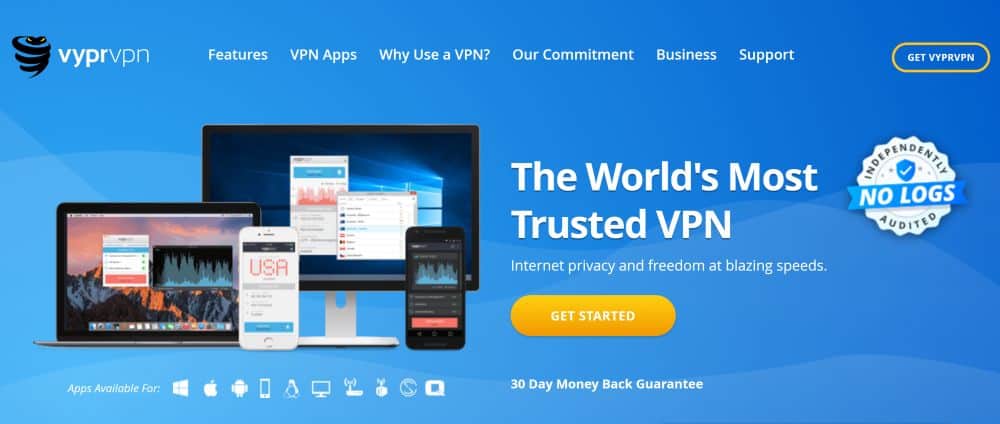 VyprVPN has some of the best privacy features of any VPN, largely thanks to the Chameleon protocol. Chameleon wraps encrypted data in an additional layer of cryptography, obscuring the metadata to prevent deep packet inspection. This lets it break through tough censorship barriers to keep you safe no matter where you live or which parts of the web you dive into. Choose from over 700 servers in 70+ countries worldwide to route your connection through for ultimate flexibility and anonymity.
Read our full VyprVPN review.
Preparing for the Deep Web
Assuming you've got your VPN in place, there are a few other things you'll want to know before delving into the deep web.
Deep Web vs Dark Web
If the internet is like an ocean, the web we're most familiar with is bobbing along the surface. Google, Facebook, Addictive Tips, Twitter, they're all easy to find right at the top. A general rule is that if you can find a website by using a search engine, even if it's tough to do, it's part of the surface web (aka "clearweb").
Stick your head below the waves and you'll suddenly be in a world completely unlike the surface. Deep web content resides here, which are the sites and marketplaces that aren't indexed by search engines. The majority of this content isn't malicious or even illegal, it's simply hidden membership pages blocked by login screens, private servers, or internal company websites. They're online, but they're secret. Going further down the rabbit hole, you'll find dark web content–but only after some effort, as these deeper-web sites are intentionally obscured or hard to access.
Dark web and deep web are often used interchangeably, but the content most people refer to when discussing either is actually what we find in the deep web. Here, far below the surface of the great internet ocean, content is painfully difficult to find. No search engines knit sites together. If you want to find something, you have to know exactly where to look. Counterfeit goods and black markets prefer this part of the web, as it keeps out random strangers so they can cater to people hunting for something specific. There's a lot more on the deep web than illegal stuff, though, which is what we'll take a look at below.
Onion Links and Tor
Since deep web content doesn't want to be found, they can't use the kind of URLs we're all familiar with. Getting a .com or .net address means registering with an external company, sending them your name and address, and so on. If you're running a hidden website, you don't want any of that. This is where .onion links come into play, and it's one of the main reasons people use Tor on a daily basis.
Onion links are URLs that usually look like someone smashed their palms into the keyboard. This is intentional, of course, since it makes it more difficult to stumble across a site by typing words into an address bar. Completely legitimate surface level websites use onion links as a clever method of providing added privacy, as well, so don't think of them as shadier versions of URLs. Onion links are simply site addresses that require access to an onion network to work. If you type an onion address into your regular browser, nothing happens.
This is where Tor comes into play. The Tor project is a well-used onion routing network that works seamlessly with the Tor Browser. Tor bounces your traffic through a series of anonymizing nodes, making it impossible to track a packet's location. It's actually a better anonymizer than a VPN, though it's much slower in practice. By downloading the Tor browser you can access onion links and check sites on the deep web. You can alternatively use standard browser plug-ins to access onion links, but you're sacrificing an enormous amount of privacy when you do so. To be safe, get Tor.
FULL GUIDE: How to Use Tor
Is it Legal to Access the Deep Web?
In general, yes, absolutely. Even in countries that have strict internet laws, simply using a website that's part of the deep web or dark web doesn't violate any laws. If the site you visit is a black marketplace, though, you're definitely stepping across a legal boundary. Use a VPN + Tor, and stick legal deep web sites and you'll be just fine.
A Note About Site Reliability
It's frustrating when a link on the surface web is broken. On the deep web, however, this is pretty much the standard. Some estimates say as many as 76% of the links leading to deep or dark web content simply don't work. This has to do with a lot of factors, most of which fall squarely in the category of "unregulated networking".
Apart from having content available for deep web surfers, there's very little incentive for creators to keep their content at 100% uptime. Servers reboot, sites change location, and there's not much anyone can do about it. If a link doesn't work, your best bet is to look for an alternative, then try again in a few days.
How to Access the Deep Web
Now that you know what you're getting into, it's time to make final preparations and dive in. We write a complete guide on how to access the dark web and deep web safely. Read it, follow the instructions, then come back and check out the site listings below.
Most Interesting Legal Deep Web Sites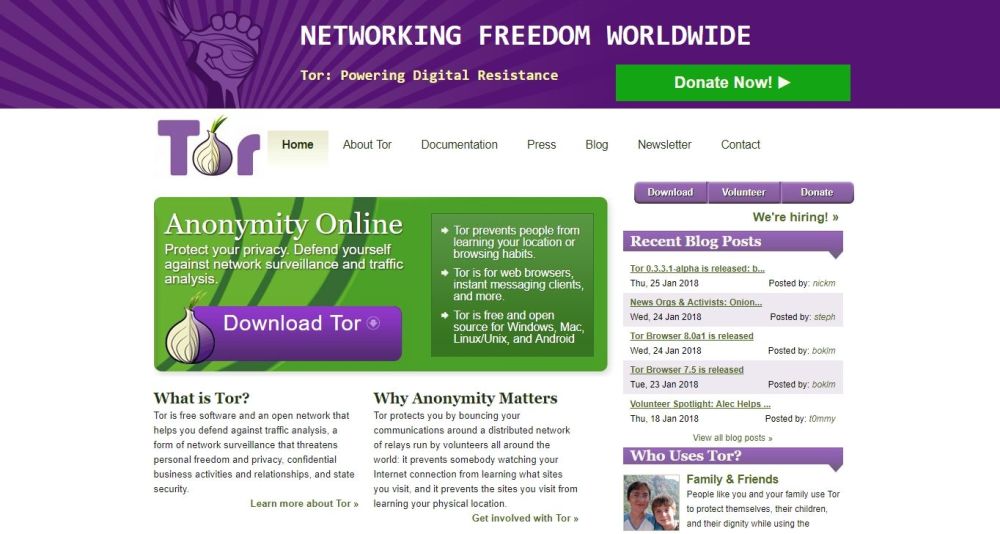 Got Tor warmed up and your TailsOS humming along quietly? Good, it's time to check out some deep web content! While all of the sites below are completely legal, you'll still want to use a measure of caution before stampeding across the underbelly of the web. Tor is a requirement for the onion links below, but you should also keep your VPN on, avoid downloading anything, and remember never to submit personal information to a site you encounter on the deep web.
To access each site below, simply copy and paste the onion link into your Tor browser.
1. Illinois Institute of Technology Tunnels
The IIT campus in Chicago is rich with hidden tunnels. Steam vents, service entries, abandoned telecommunications access ways, you name it. One dark net user has taken it upon himself to explore these areas and document his findings. Read all about it at the onion link below, complete with pictures.
https://62gs2n5ydnyffzfy.onion/
2. American Journal of Freestanding Research Psychology
Research papers are notoriously difficult to access, especially in academic fields like philosophy, science, and psychology. Journals are expensive to subscribe to, and buying reading right to single articles gets expensive fast. The onion-based journal aims to avoid that limitation. It's actually legal to use, too, since all papers featured on the site were submitted by their original authors in an effort to make knowledge more accessible to the world.
https://qtsdq6tkszhxost2.onion
3. The Puzzle Room
Would you be surprised to hear that the deep web is filled with crazy conspiracy-inspired puzzles? Everything from HTML-based clicking riddles to honestly creepy ARG puzzles are linked from this single resource. The less we say about them the better. Don't play late at night, you've been warned.
https://blueboxlxc4o7mvk.onion/
4. Hidden Clubs
Ever wanted a truly anonymous forum where you can talk or ask about anything that crosses your mind? Hidden Clubs does just that. You'll need to create a free account to use it, which helps keep out spam and various bots. The site itself recommends using a fake e-mail address when you sign up, so do that, log in, then share your thoughts.
https://x7giprgefwfvkeep.onion/
5. Deep Web Radio
Wanna listen to some music? A number of creators have set up free radio streams, all linked from one central site. Stop by the page linked below, see what's currently broadcasting, then choose a genre and start listening, secure in the knowledge that your music is anonymous!
https://76qugh5bey5gum7l.onion/status.xsl
6. Shadow Wallet
An interesting thing about bitcoin is that it isn't fungible, meaning one coin doesn't necessarily spend like another. If you know someone's wallet address you can look up the coins they're storing and find out their history. If a particular coin was used for an illegal trade, for example, it could be blacklisted and be essentially worthless. That's where coin mixers come into play. Services like Shadow Wallet take the coins you store with them and tumble them around in an attempt to remove identifying markers. Think of it as an anonymity enhancement tool for your favorite cryptocurrency.
https://shadowrnzghb5zhb.onion/
7. Protonmail
You know the Swiss-based anonymous e-mail service? The company is so serious about online security that they provide onion access to their site. You can't get better e-mail protection than this.
https://protonirockerxow.onion/
8. WikiLeaks Upload
Yes, the actual WikiLeaks. If you're in a position to leak documents to the press but want to do so anonymously, this is how you do it. The onion address below takes you to the WikiLeaks upload page where you can fill in a few pieces of information and send your file in. There's not much to look at if you don't intend to add something to the service, but you never know when the link might come in handy.
https://wlupld3ptjvsgwqw.onion
9. not Evil
Google can't index the dark web, but that doesn't mean it's impossible. There are a few sites that make it a point to index as many deep web sites as they can. not Evil is one such search engine. It's simple, it's slow, and you may not find what you're looking for, but it's the closest thing the deep web will ever get to a comprehensive search engine.
https://hss3uro2hsxfogfq.onion/
10. Bitmaila
E-mail is inherently unsecure and not anonymous. Even encrypted services leave some doors open for your identity to be discovered. Bitmaila works around that by providing a limited number of paid lifetime e-mail accounts that are completely divorced from your identity. You pay a small fee in bitcoin, then enjoy a simple but safe e-mail experience from there.
https://oxicsiwet42jw4h4.onion/
11. Dancing Monkey
An image of a dancing monkey against a color changing background. He says hello, apparently.
https://bf7k7vgdi73oe2um.onion
Conclusion
How do you find something that doesn't want to be found? By tapping into the community of dark web users, that's how! The list above only just scratches the surface of what's on the deep web. By hitting up clearweb search engines and frequenting dark web forums, you can uncover all kinds of interesting content. Just remember to use Tor, a VPN, and a healthy amount of common sense!