StreamDesk: Open Source Application To View & Manage Multiple Streams
Videos streams are a great way for companies, as well as individuals, to get their message to people around the world. It can be anything from a news feed to the video of a live performance of a band playing in a concert hall. I, being a huge fan of the multiplayer game DOTA (Defense of the Ancients), follow a lot of video streams of international players showcasing their game play. If you follow, or want to follow, a lot of video streams, it can be a bit of a hassle to manage all of them from your browser. Instead of cluttering up your browser bookmarks, take a look at this stream manager. StreamDesk is an open source client that allows you to view and manage multiple video streams. Usually, to view multiple streams, you need to open each one in a separate tab in your browser, but StreamDesk allows you to watch multiple streams in a single interface without even opening your browser. Keep reading to find out more about StreamDesk.
The application has File, View, Streams, Chat, Favorites and Window menus at the top. File allows you to open multiple windows to view more than one stream at a time. Streams menu contains a lot of pre-saved video streams offered by the application. Tools allows you to search among the saved video streams. Favorites allow you to Add new video streams and Manage existing ones, while Windows menu lets you Cascade, Tile Vertically and Tile the opened streams Horizontally.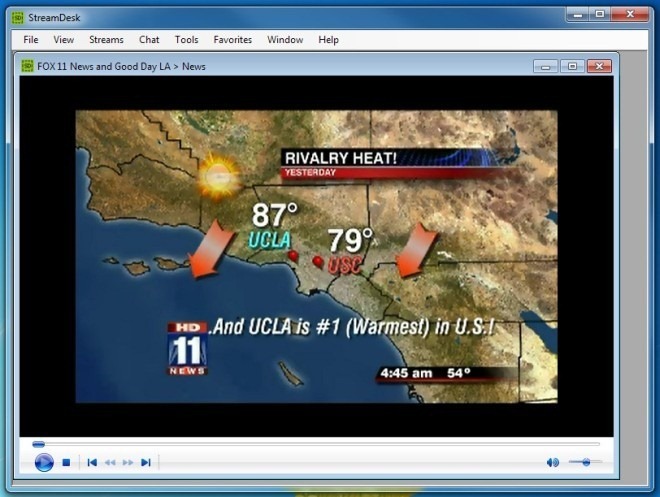 The Favorites menu has Add & Manage windows to Add Stream, Add Folder, rename, Remove and Move buttons available at the bottom. You can folders to the list of favorites and add multiple streams to each folder. This allows you to easily manage the saved stream links. If needed, you can also move the saved streams from one folder to another.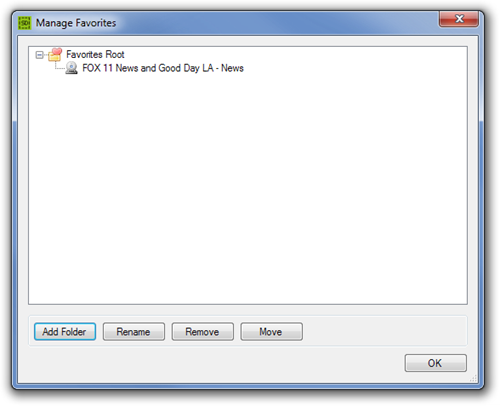 The complete list of features provided by the developer is as follows.
Community built stream list
Simple stream list with single level category sorting
Database update
Full updater with downloader
Easy to use favorites
Keyword search
StreamDesk works on both 32-bit and 64-bit versions of Windows XP, Windows Vista, Windows 7, Mac OS X and Linux operating systems.