Synchronize, Backup, And Access Your Files Over The Internet With Mozy
Mozy is a great backup service that lets you synchronize, schedule backups and access files quickly. After you register with them, they will send you and email with the download link of Mozy client which works on both Windows and Mac OS. You will get 2GB of online space for free which you can use to backup your files quickly.
Once you have installed Mozy client, the remote backup configuration wizard will open automatically, enter your username and password and click Next. Once you have logged in, they will ask for the type of encryption method to secure your data, select MozyHome's 448-bit Blowfish key and click Next.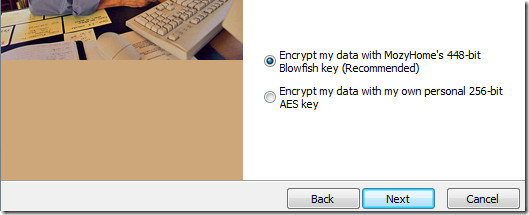 It will then automatically scan your computer for important files that you may want to backup.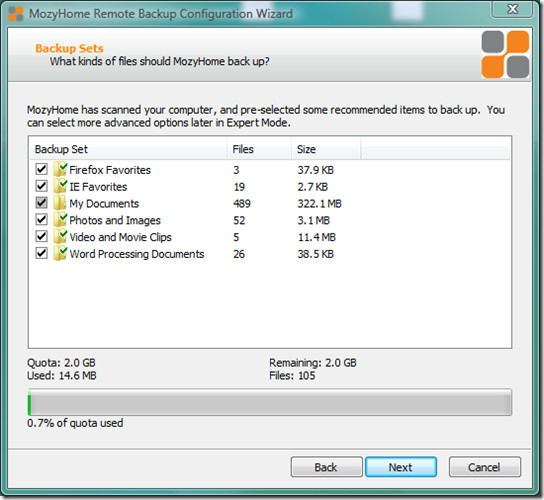 You can unselect all checkbox if you don't want to backup any of these folders and click Next. It will then test your bandwidth speed, click Next. In the next step you can configure the speed of Mozy. It is recommended to let it run at 3/4 speed(which is default).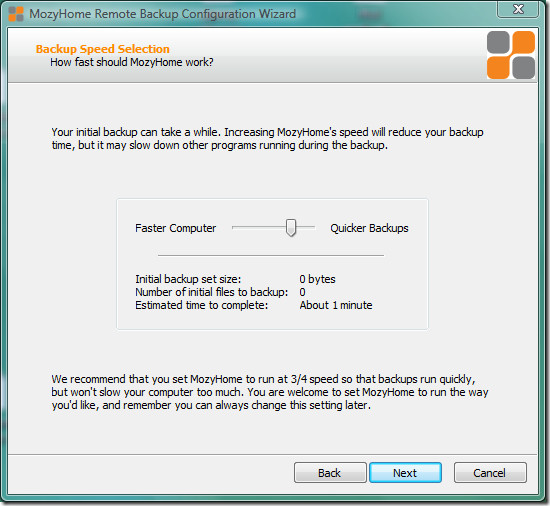 Once you have completed the configuration click Finish. That's it and your client is now configured. The best thing about Mozy is that it backup all your file and folders in the background and only when your system is idle, you can also limit the bandwidth usage by enabling bandwidth throttle in options.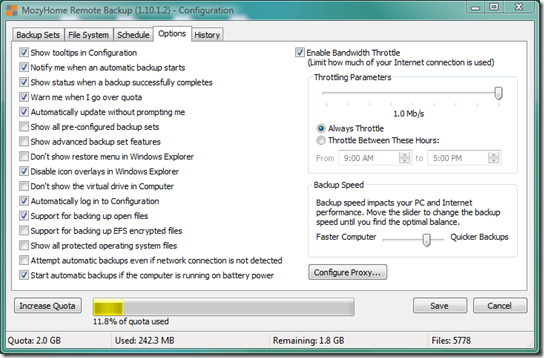 If you want to backup your files quickly simply right-click that file or folder and select Add To MozyHome Backups. If you want to upload multiple files go to File System tab and select your file and folders from there.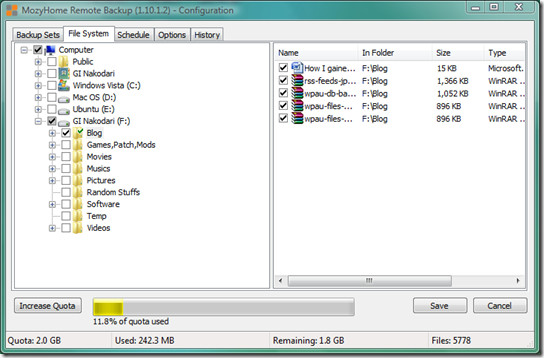 Once you have select the files and folder, click Save and leave the rest to Mozy.
MozyHome is the most secure, stable, and easy to use backup client I have ever tried. If you want to increase the backup quota to unlimited, its only $5/month, which is worth it. Enjoy!