Syncless: The Best Free File Sync Software
Syncless is a work of beauty combined with superb functionality. This opensource tool is one of its kind in synchronization, using a method that is both simple and brilliant, i.e., tagging. What happens with normal sync tools is that you have to set up folder pairs, create jobs etc, whereas with Syncless, you can put as many folders as you like under one tag, and let the software handle the rest.
Tagging has been a widely used categorization method, and Syncless takes full advantage of it by allowing the user to create as many tags as they want, offering multiple folder sync (which is rather hard to find with free software).
Another front where Syncless blows away the competition is the beautiful and eye-catching user interface. The smooth and elegant colors and transition effects will get you playing with the software just for the sake of visuals.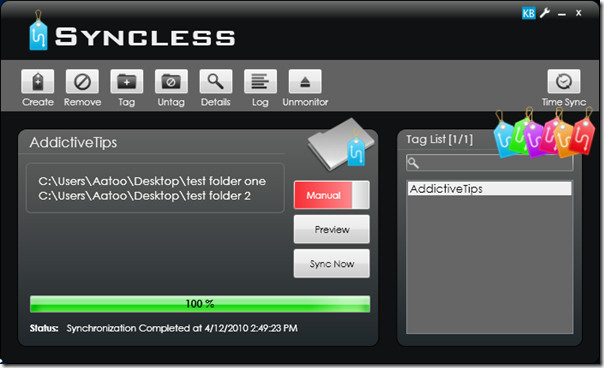 Options presented are simple buttons. You can create a tag, remove one, put folders under a tag or remove them from a particular tag, view details of the tag itself, see the log, and choose to unmonitor any specified location.
To begin with, you first need to create your first tag by clicking the Create button. Enter a name for you tag and click Create.

Once the tag has been created, you can add folders under this tag by clicking the Tag button on main interface. Choose the folder you want, enter the name of the tag you want this folder to be categorized with, click OK and the folder will get listed under the specified tag. You may add as many folders as you like.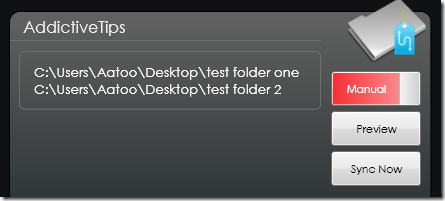 With the folders set up, you get three options. Clicking the Sync Now button will sync all the folders in that tag, while preview function allows you to view beforehand what changes shall be made.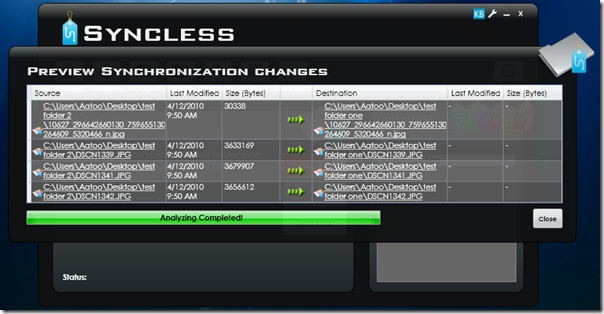 The Manual button is actually a switch that allows you to toggle between manual and automatic (seamless) sync modes. While in manual mode you have to initiate the sync process by yourself, seamless mode will automatically monitor all the folders and synchronize any changes in real time, as they happen.

The application options can be accessed by clicking the tool icon next to close button. They offer basic controls like shell integration, animation, tray notifications, sounds etc. Another interesting feature of Syncless is it's ability to sync the system clock with an internet time server.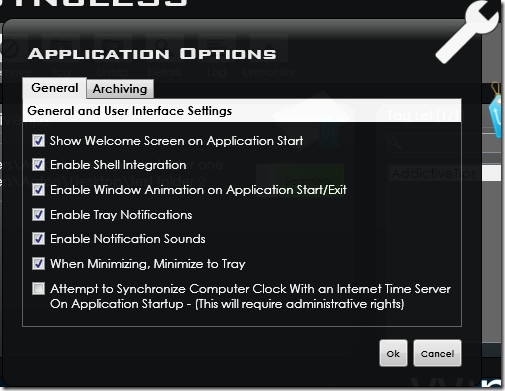 If all these features are not enough to make Syncless a must-have for you, please note that this tool is also portable. It does, however, need .NET Framework 3.5 at least to work. Our testing of Syncless with Windows 7 32-bit OS was flawless.