Sys Information: The Ultimate Guide To Your System Resources
In order to fully solve a problem, you must understand the problem first. Similarly, to properly decode system notifications, errors and bugs; you must understand the system to an extent, beyond the scope of the default Windows System Information facility. The default utility categorizes system resources by compiling information regarding hardware resources, components and software environment variables. Sys Information, on the other hand, is a system information utility relying on a smart retrieval method, automatic update feature and comprehensive details regarding system resources. It illustrates real-time processor and RAM usage while providing details of drivers, task management and battery utilities, coupled with the conventional component details in a user friendly manner.
Upon installation, you will be welcomed by a dashboard with categories listed in the left sidebar , while the relevant details with sub-categories and intricate details on the main workspace. Settings and application information can be accessed by clicking the relevant buttons at the top right corner of the main window.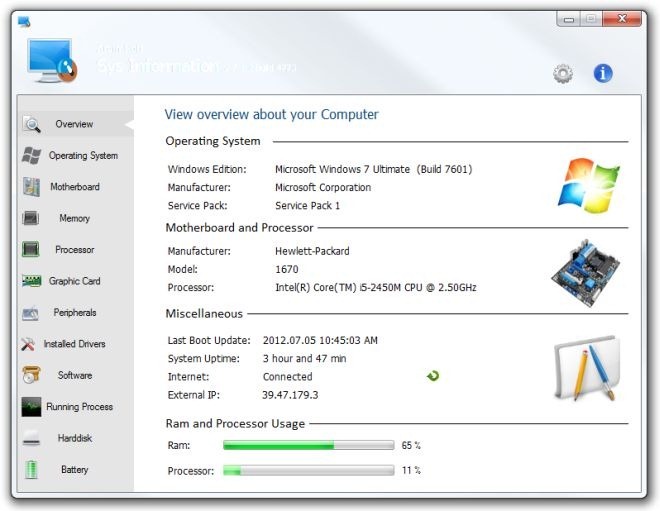 The dashboard gives an overview of the system resources with emphasis on the operating system, motherboard and processor, RAM/Processor usage and miscellaneous details like internet status, system uptime, boot update and the like. You can view further details by clicking the relevant tabs on the sidebar.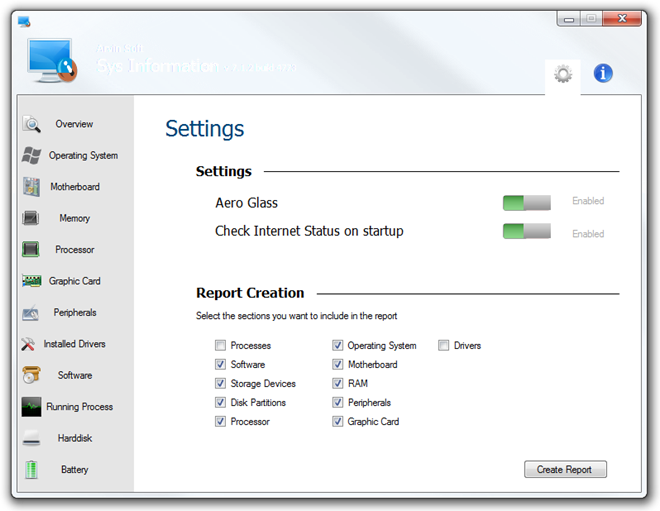 The settings window allows you to modify the interface, specify program startup operations and check relevant variable monitors for report creation. Clicking Create Report generates a detailed summary of all aspects to your system, which can be saved in rich text (rtf) or report (rept) formats. Remember, you can easily reduce the reporting depth as per your requirements.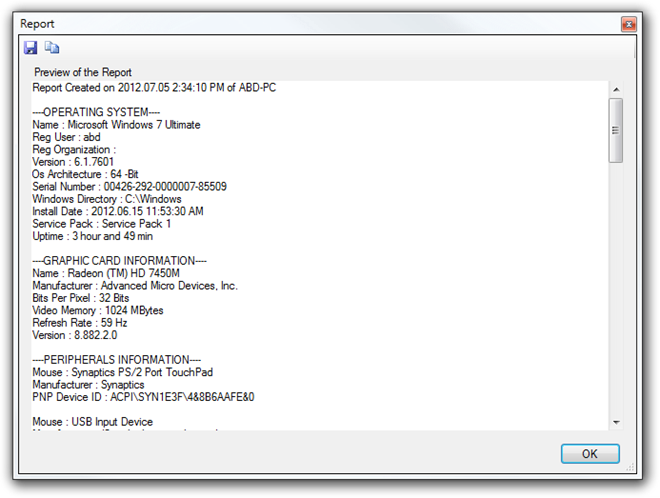 The system drivers tab shows the driver source path, type (kernel or file system driver) and start mode (manual, boot or system) for a better insight to the driving force behind your system.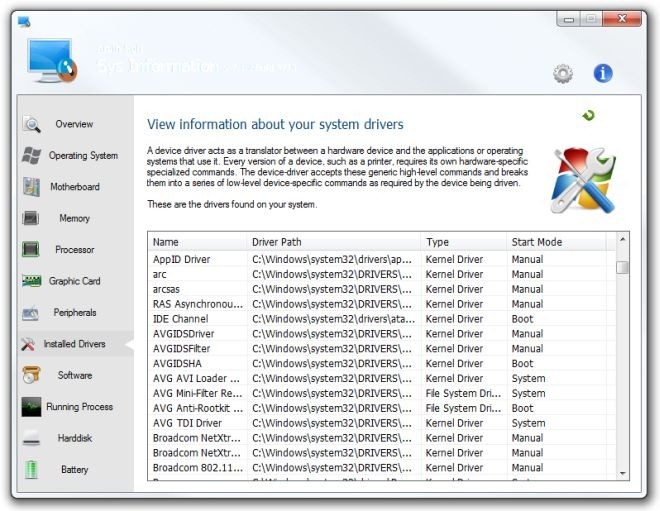 Keeping check on both your processor and the active processes is sometimes a life-saving action against non-responsive behavior of programs. Sys Information provides you all details in this regard coupled with a process manager with special focus on concurrent threads as well as usual processes. From the Software tab, you can uninstall any installed utility, easily.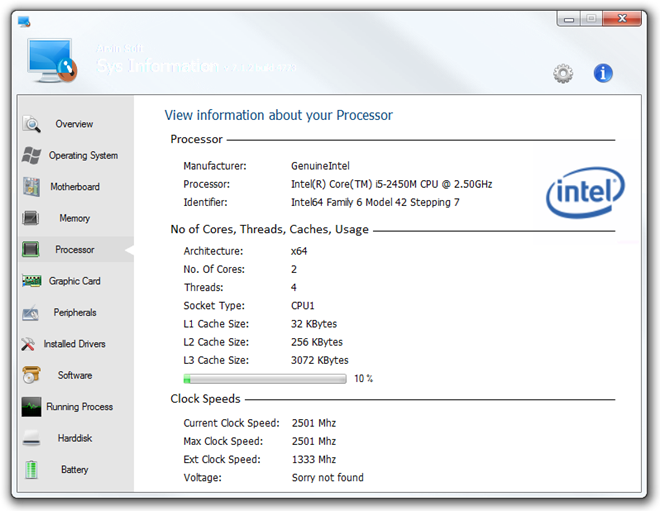 Sys Information is a collection of utilities covering the overlaps of the Control Panel, Device Manager, Task Scheduler and the System Information utilities. Although the application uses the S.M.A.R.T technology to detect hard drive temperature for a better insight to the system activity, I was unable to see any rise in my drive's reported temperature from 0 degree Celsius.
All in all, Sys Information is an application that promises to add value to your system analytics and troubleshooting capability. We tested this utility on Windows 7, 64-bit edition. It supports Windows XP, Windows Vista, Windows 7 and Windows 8.