TCPEye Is Must-Have Open TCP/IP and UDP Ports Monitoring Tool
We have covered two freeware before to monitor open network connections, Resource Monitor and CurrPorts, both of which will show the basic information only, such as, process name, protocol, address, etc. TCPEye kicks the monitoring of currently open TCP/IP and UDP Ports up a notch to make it a must-have tool for administrators.
On the main window you will find the processes, local address, remote address, state, protocol, country where it is connected, complete process path, product name, company name, file description, and file version.
Right-click any process to find a bunch of options. You can resolve an address, check to view all Endpoints, end a process, scan for virus with VirusTotal, open Properties, copy items or remote IP address, check the Whois information and the geo location for the selected IP, and do much more with build-in options.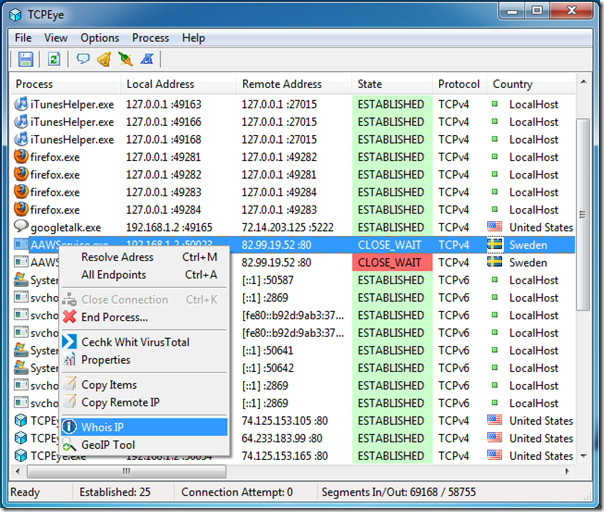 The best part is that you can enable both balloon tip and sound notification to stay updated on the new connections that are established.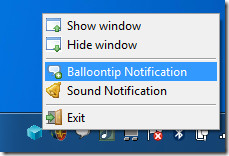 Additionally you can find the user who created the connection and close unwanted TCP connections. Open connections from suspicious and unidentified applications will automatically be marked with pink color.
It works on Windows XP, Windows 2003 Server, Windows Vista, Windows 2008 Server, and Windows 7.