TED Grabber Now Downloads TED Videos With Subtitles
Back in June, we reviewed a great portable tool called TED Grabber that helps in downloading TED talk shows. Version 2 of TED Grabber has a whole revamped user interface with an added option to grab subtitles for each TED video. The best part is that it supports downloading of subtitles in any language.
The working of the application is same as before. You simply have to provide a TED Video URL and hit Download Subtitle. It will provide you download links of different quality which you can download using any download manager. At the same time, it will also download the subtitle file in the same directory where TED Grabber executable is residing.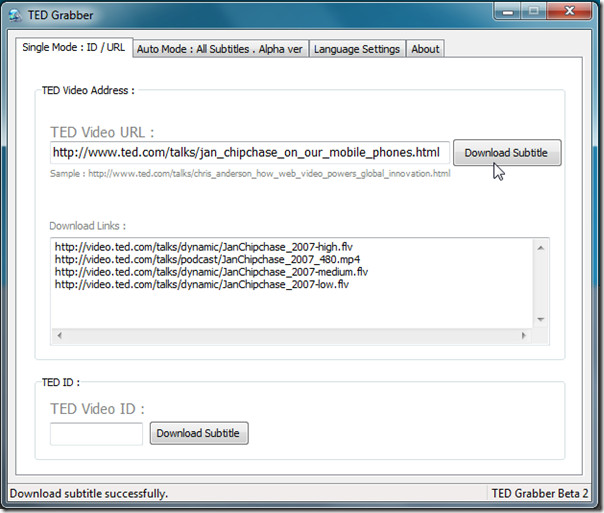 You can also enter the TED Video ID to download subtitles. There are two modes – Single Mode and Auto Mode. The Auto Mode allows user to download multiple subtitles.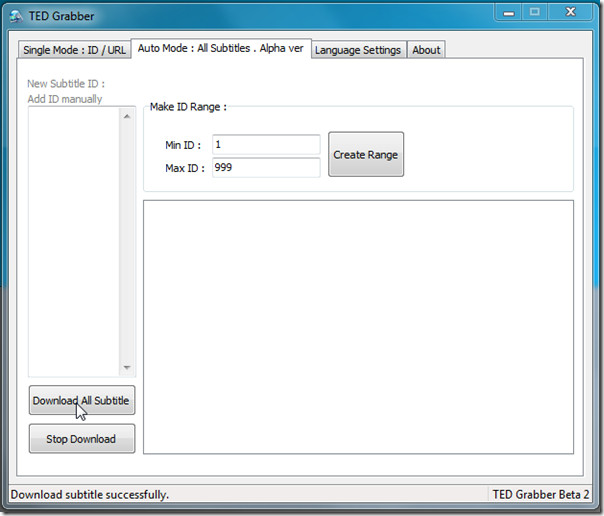 Before downloading the subtitles, make sure the language is set to English or any of your local language from Language Settings tab.