Trillian 5 Is Now Free, Includes All Features Of Pro Version
Cerulen Studios, the dev team behind famous multi-protocol IM app, Trillian; which implemented the technique of message syncing across all the configured devices, has released Trillian 5 which is absolutely free but with unobtrusive advertisements. For those who haven't tried Trillian before, it's one of the best cross-platform IM available out there for mobile as well as OS platforms – Windows and Mac. The previously featured standard version didn't have those awesome features which were available in Pro, but now Cerulen Studios has decided to diminish the gap between both versions by offering all the features of Pro, for free.
The inclusion of advertisements is somewhat justifiable for the features it has to offer, such as, ability to sign-in to all supported services, themes, cloud storage, messages history viewer, bookmark, switching between configured chat clients and so on. The pro version is also available which now costs only $1 a month or yearly subscription for $12. The Pro version will also have some extra features which are yet to revealed. However, the Pro version is totally ads-free whilst it offers free online tech support for getting IM connectivity and other related issues revolved without any delay.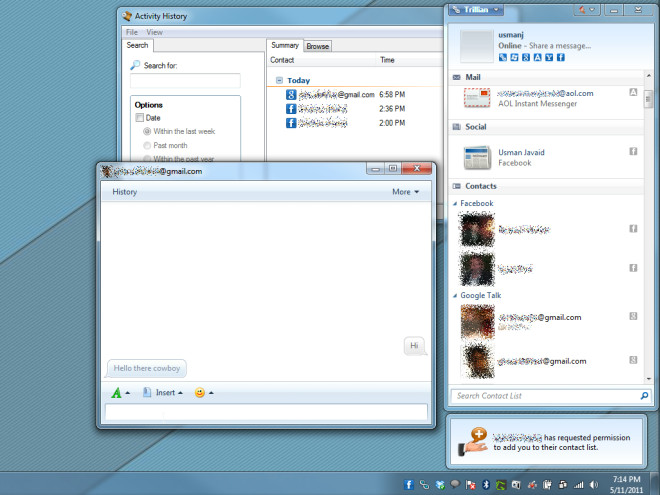 The changes above are only for Windows, but soon Mac and other mobile devices versions will also get updated with whole lot of Trillian Pro 5 features.