Listen To Your Favorite Radio Stations In Windows 8 With TuneIn Radio
When radio was invented, it instantly became popular among the masses. Then came the television, which replaced radio as the most popular electronic gadget and had a good run until the invention of the internet. Even though the internet is now used to fulfill a lot of our entertainment needs, radio and television are still used by a lot of people. However, like all things, these two have also evolved over the years and now you can listen to a radio station or watch a television channel without leaving your computer. Radio streams allow us to listen to the stations, related to different categories, such as News, Music, Comedy, Discussions etc., from all over the world. TuneIn Radio, a fairly popular radio streaming app for Android and iOS, is now available for Windows 8. It allows users to listen to a variety of radio stations broadcasted from different corners of the world. You can browse for different channels, set them as favorites, and create tiles for frequently accessed stations to launch them directly from the Start Screen.
To look for the app in Windows Store, open the Store, type in "tunein radio" and press enter. The search results will appear at the left side of the screen.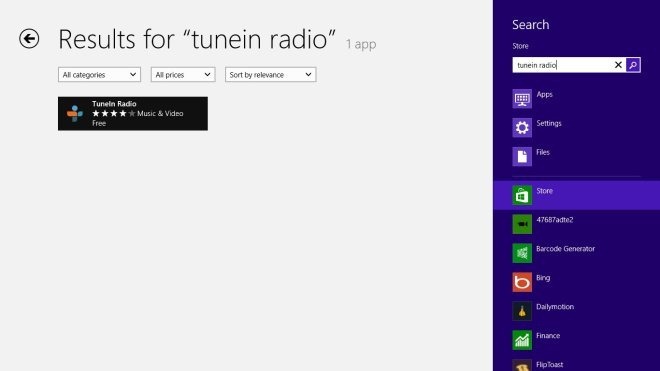 Now, select the result to access the main page of TuneIn Radio in the Windows Store. Clicking the Install button available on the left side starts downloading the app to your computer.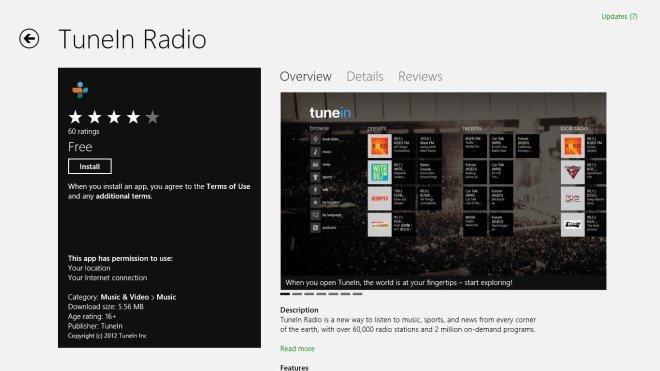 The main interface of the app is pretty simple. The left side allows you to browse the radio channels according to categories, such as Local Radio, Music, Sports, News, Talk, Podcasts etc. You can also browse channels specifically by Location and Language. The right side displays a list of local radio stations that you can start listening to.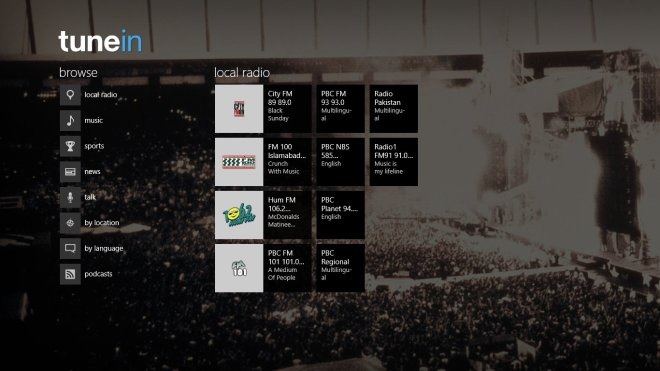 Clicking a category on the main page lets you browse through its subcategories and check out the top stations of each selected category.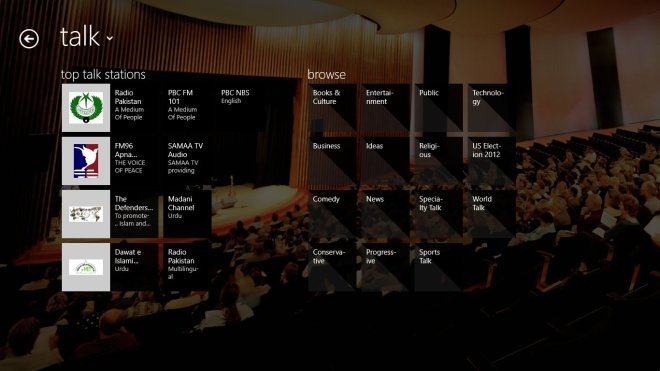 When you select a station, it will instantly start playing it. Along with the name of the artist and current program, you get recommendations for other stations of the same category that you would like to listen to.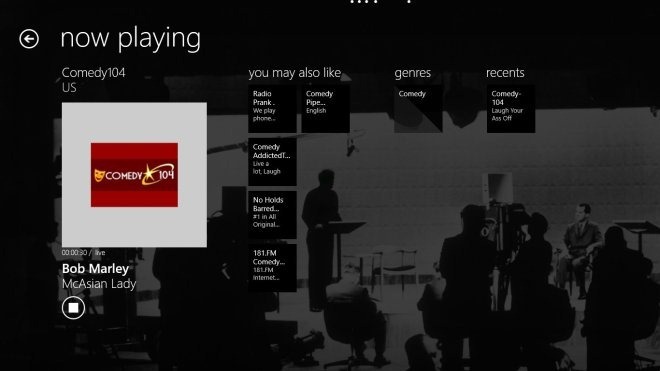 If you want to create shortcuts for quickly accessing your favorite radio stations, it can be done in two ways; you can either right click inside the app while listening to a radio station to reveal options to select the station as favorite or pin it to the Start Screen.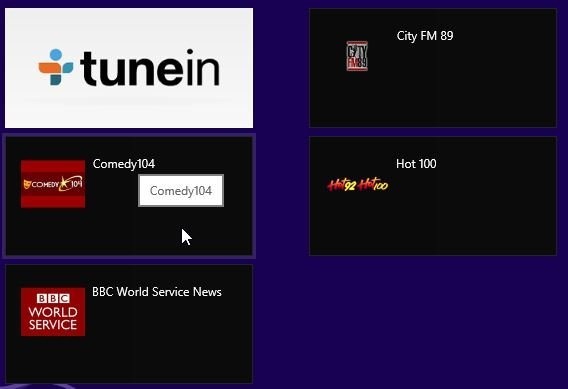 TuneIn Radio works on both 32-bit and 64-bit versions of Windows 8.
Get TuneIn Radio from Windows Store