How to Uninstall GeForce Experience on Windows 10
If you own a gaming PC, or your PC has a dedicated GPU, chances are the GPU is either an AMD chip or an Nvidia chip. AMD and Nvidia are the two leading manufacturers of GPUs, and normally, all you need to get your GPU working is the right driver. On Windows 10, these drivers are installed at set up, and they will normally update automatically.
Nvidia GeForce Experience app
The GPU drivers update automatically on Windows 10, but there can be a significant time gap between when a driver update is available and when it's available and installed via Windows updates. You may be running an older driver for months or well over a year before you're able to get it.
A quicker way to get the newest Nvidia drivers when they're available is to install the GeForce Experience app. It will detect, download, and install new drivers when they're available.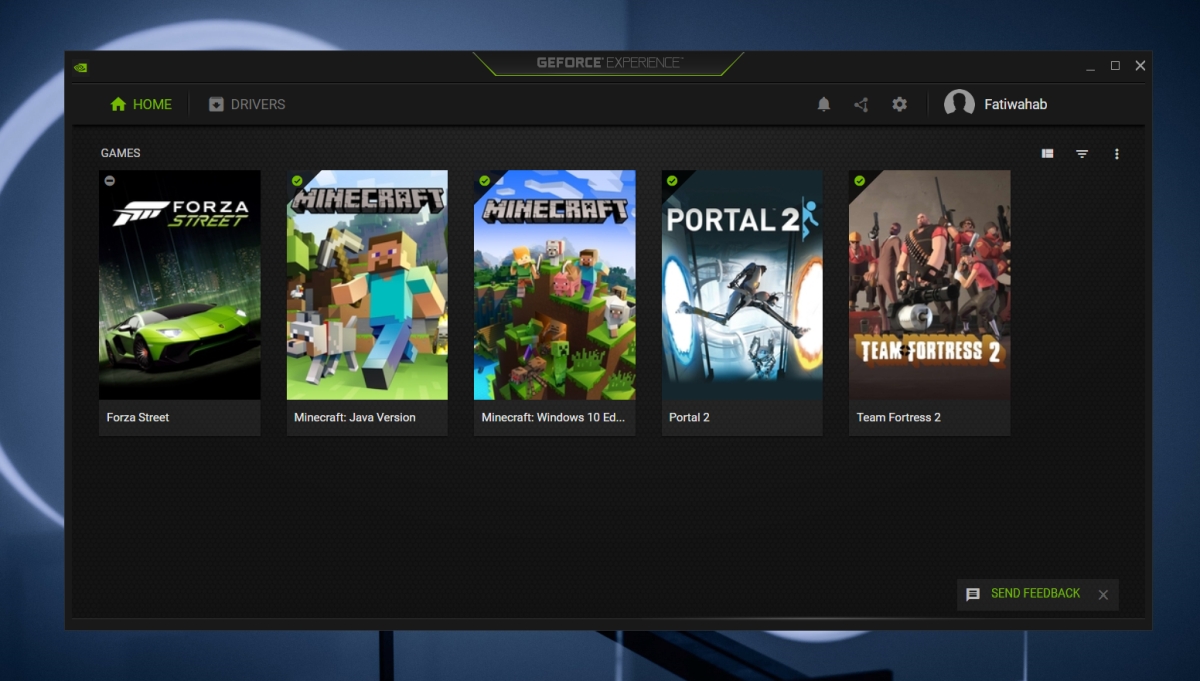 Uninstall GeForce Experience
While the Nvidia GeForce Experience app is great for getting the latest Nvidia drivers, it's not necessary to keep it around for much else. Some users even report that it interferes with their system's performance when it tries to optimize games. In that case, you can uninstall it.
Open File Explorer.
Paste the following in the location bar, and tap Enter.
Control Panel\Programs\Programs and Features
Look for the Nvidia GeForce Experience app.
Select it, and click the Uninstall button at the top.
Allow the app to be uninstalled.
Restart your system for good measure.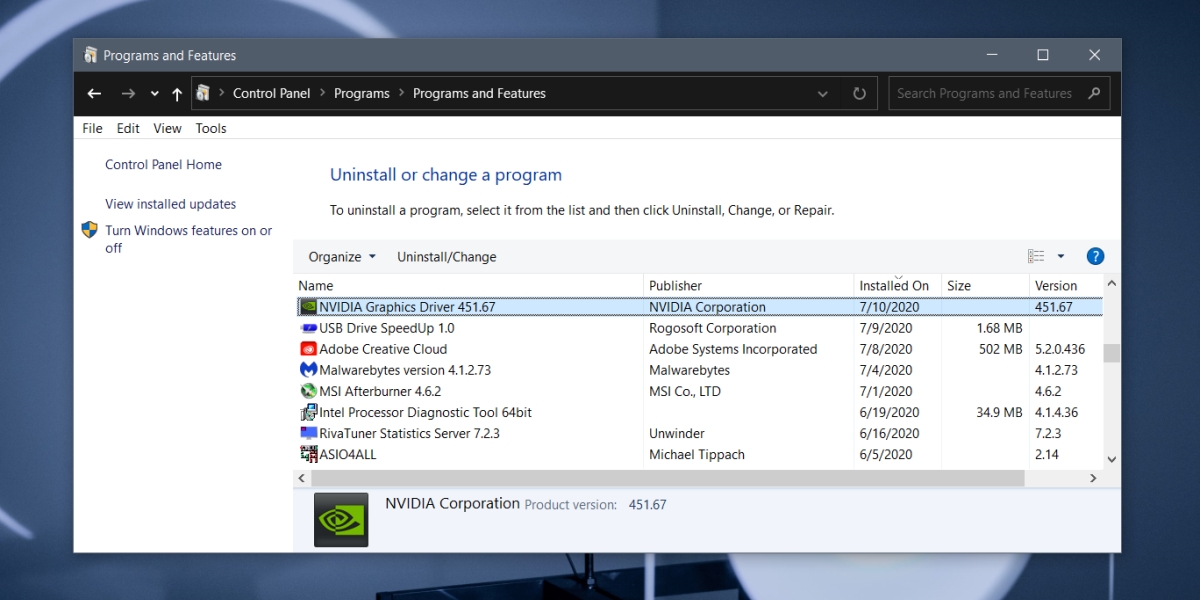 Remove residual folders
Many apps tend to leave behind residual folders or entries in the registry. Normally, these don't cause problems, but if uninstalling Nvidia GeForce Experience doesn't fix the problems you're having, check for and delete residual folders.
Open File Explorer.
Navigate to the following locations, one-by-one.
C:\Users\YourUserName\AppData\Local
C:\Program Files (x86)
Delete the Nvidia folders that you find. You will need admin rights to delete these folders.
Restart your system.
Conclusion
The Nvidia GeForce Experience app can detect and download new drivers, but it isn't necessary to have the app installed on your system to get the latest drivers. You can keep an eye on forums or the Nvidia website, and when a new driver update is available, you can download it directly from the website. You have the option to install GeForce Experience or install only the driver. Go with the option to install the driver, and it will be installed alone, with no GeForce Experience app bundled with it.