How to uninstall Skype for Business on Windows 10
We covered how you can uninstall the Skype UWP app on Windows 10. It just so happens that there's a different version of Skype called Skype for business and it's not very easy to get rid of it if you've installed it on your system. This version is hard to distinguish from the other one. You might inadvertently end up installing it from the Microsoft store app but you cannot uninstall Skype for Business like you can other apps that have been installed from the Microsoft Store. Here's how you can get rid of it.
Office 365 users
If you're an Office 365 user, you cannot uninstall Skype for Business. There is no workaround to this unless you're willing to remove Office 365 from your system. It really makes the case for using the stand alone Office Suite. If you are an Office 365 user and are tired of Skype for business running all the time, skip to the Hide Skype for Business section for a solution.
Uninstall Skype for business
The first place to check for where to uninstall Skype for business is the Control Panel. This particular version of the app is a desktop app. In Control Panel, go to Programs>Uninstall a program.
In the list of installed programs, look for Skype for Business. Select it, and click the Uninstall button.
If you're running the sand alone version of Office, you will not be able to find Skype for Business in the list of installed apps. Instead, to uninstall Skype for business, you need to find the Microsoft Office Suite in the list of installed apps, select it, and click Change.
Allow the Microsoft Office set up to launch. Select the Add or Remove feature option and when it lists the various apps that are installed by the suite, Expand Skype for business. From the dropdown next to it, select Not Available.  Click Continue and allow the app to do its job. When it completes, Skype for business will be removed from your system.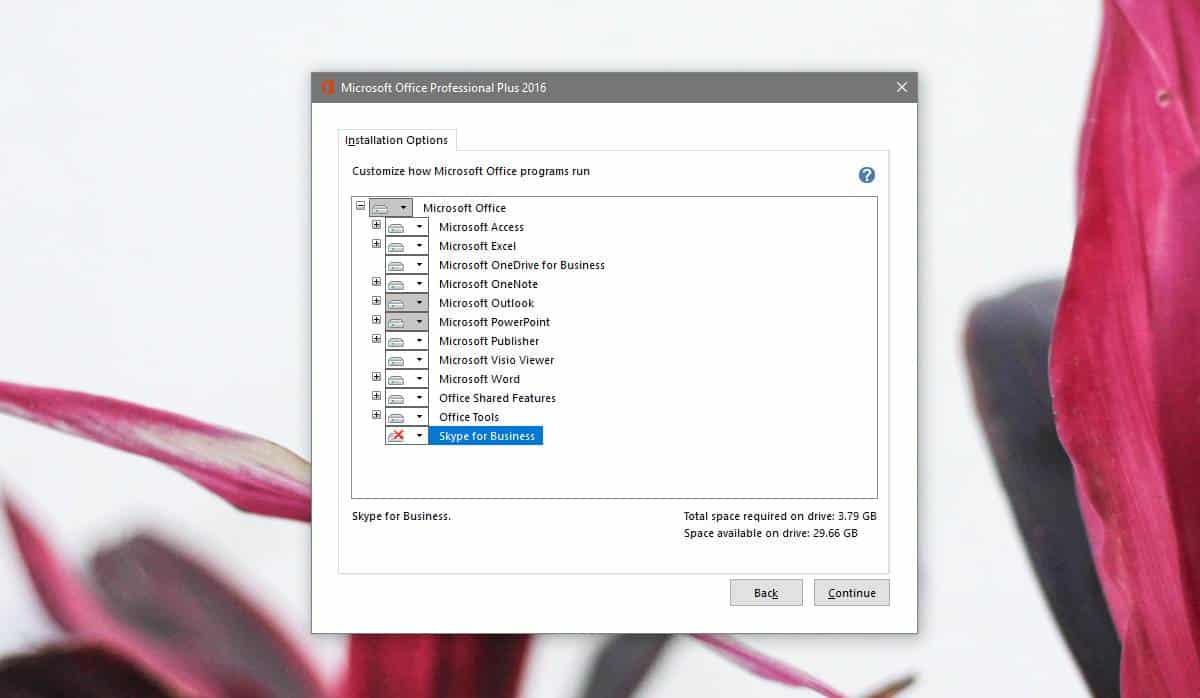 Hide Skype for business
If you're using Office 365 and are unable to uninstall Skype for business, you can stop the app from running automatically at start up and from opening in the foreground.
Open Skype for business. Click the little arrow button next to the cog wheel button on the app's main screen and select Tools>Options.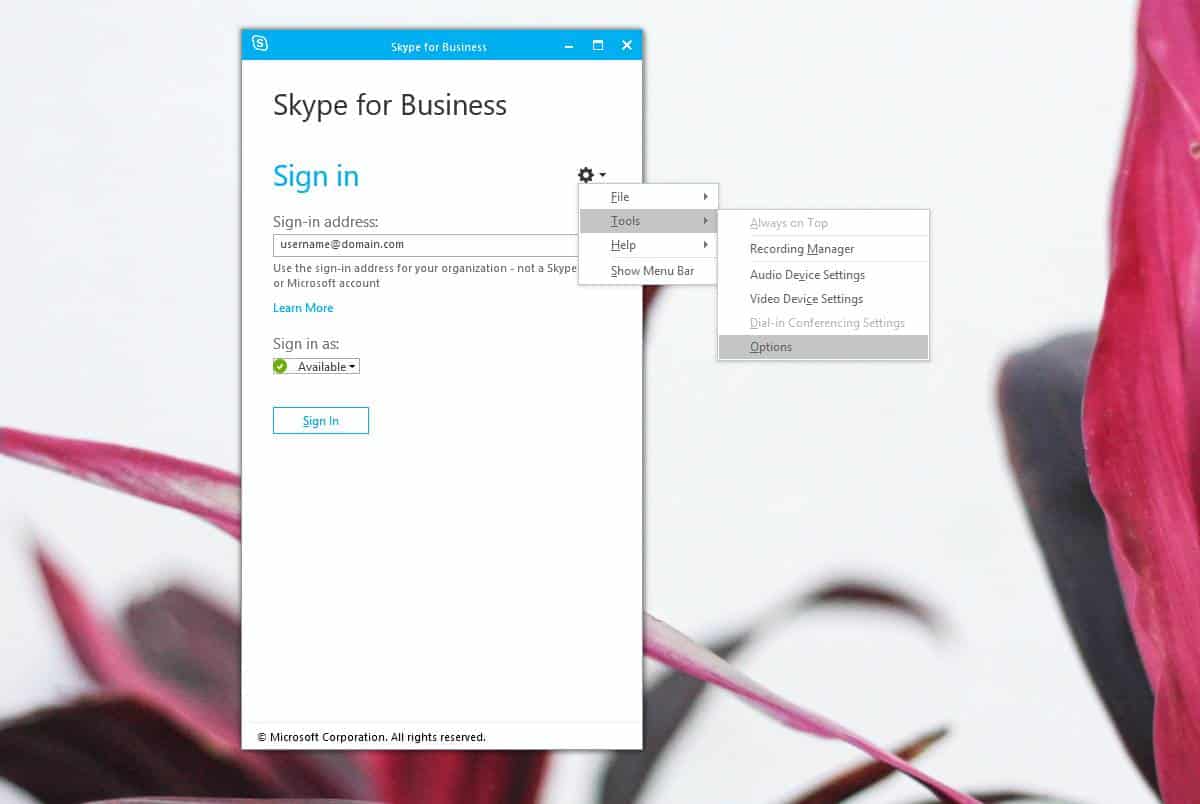 On the Options window, go to the Personal tab, and uncheck both the 'Automatically start the app when I log on to Windows ' option and the 'Start the app in the foreground' option.