How to update Microsoft Teams
Microsoft Teams is one of many apps that have seen a steady rise in users since work has moved online for many people. The app is a fairly robust tool for collaboration and it helps that it's from Microsoft and most of the Microsoft 365 suite is integrated with it. For those that aren't working in the tech industry, it's a simple tool to use and an even simpler one to set up.
With the increase in the number of users and the fact that Microsoft Teams is competing with Zoom and Google Meet, new features have been added to the app. All you have to do is update it.
Update Microsoft Teams
Microsoft Teams is easy to update but it's not obvious when/if it's updating at all. To update Microsoft Teams, follow the steps below;
Open Microsoft Teams.
Maximize the app window.
Once the app window has been maximized, click your profile icon on the title bar.
From the menu, select 'Check for updates'.
You will see a banner below the title bar telling you the app will check for and install updates while you work.
If you do not see the banner, quit Microsoft Teams.
Open it again. Make sure the app window is maximized.
Go to your profile and select Check for updates. 
The banner will now appear and the app will check for and install updates.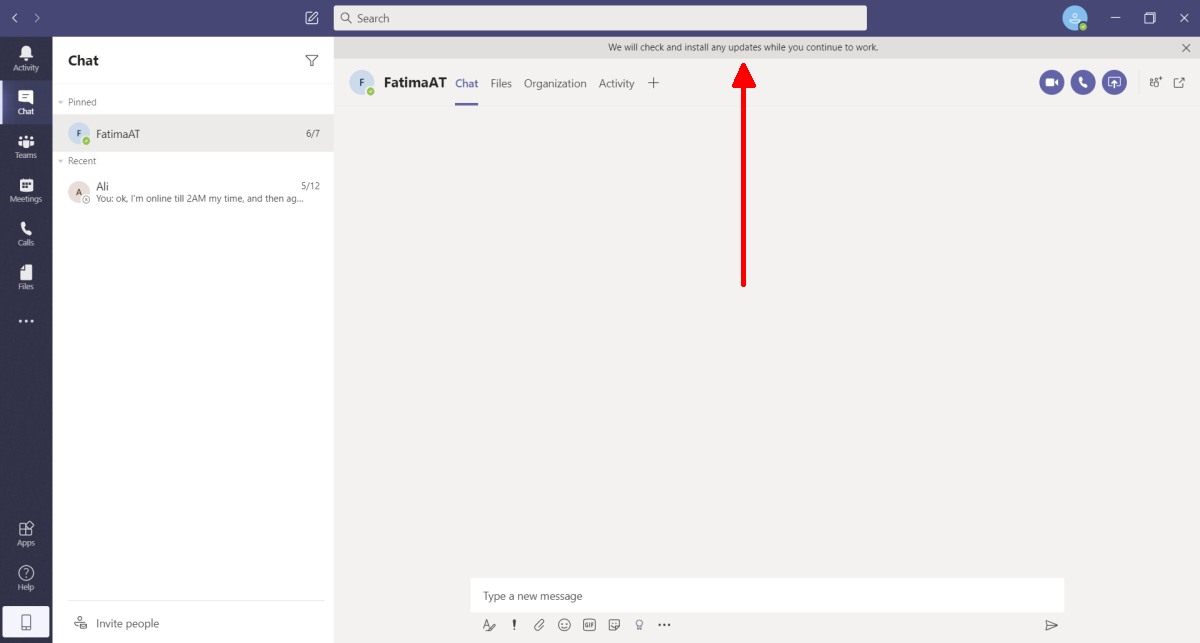 Check for last update
If you want to check when Microsoft Teams was last updated, and which version of the app you're running, follow these steps.
Open Microsoft Teams and make sure the app window is maximized.
Click your profile icon at the top.
In the menu, go to About>Version.
A banner will appear at the top, below the title bar, telling you the current version of the app and when it was last updated.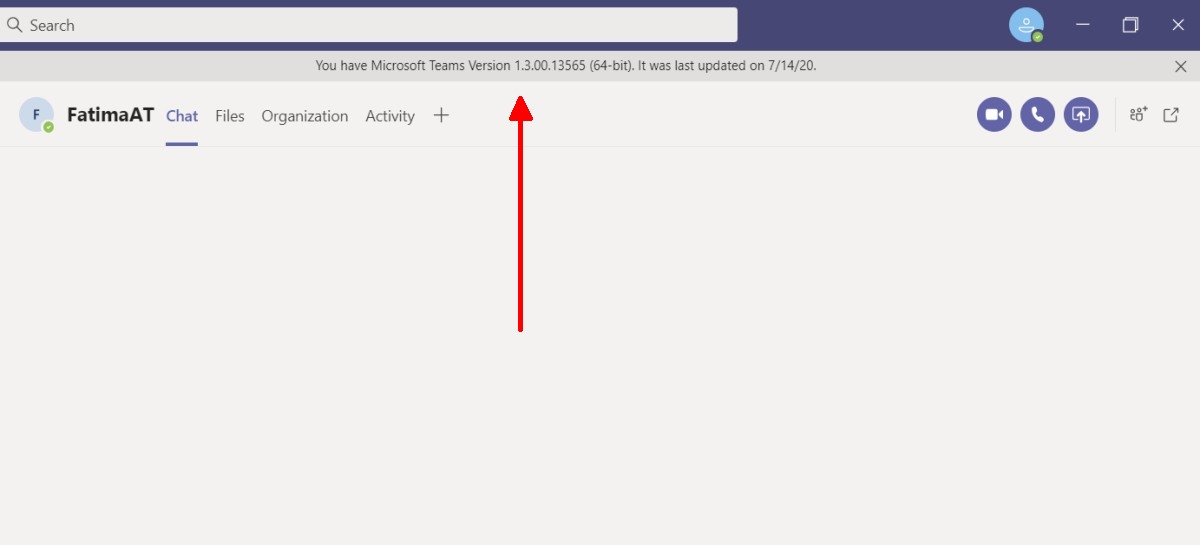 Conclusion
Microsoft Teams has its bugs and one of those odd little bugs is that if the app's window is too small (subjective to the size of the screen), and there isn't enough 'room' for the update banner, it won't appear. This is why it's imperative that the app is maximized first so that users can see the confirmation the app is going to check for and install for updates. As for the updates, they install almost silently. They will be downloaded in the background. When you quit and relaunch the app, the updates will be installed. You really can't tell when the update was installed because there's never a break in the workflow where it tells you it's installing updates.