Use Credential Manager To Store Username And Password In Windows 7
You can use Windows 7 Credential Manager to save important credentials like user name and password so that you can easily login to different websites or secure computers. Once you have saved your credentials, Windows 7 will automatically log you in to websites or other computers when you access them. These credentials are saved in Windows Vault. Credential Manager is not a new concept, Microsoft has already used similiar feature in Windows Vista, but for Windows 7 Microsoft has added the ability to back up & restore your credentials. You can add Windows credentials, Generic Credentials and Certificate-Based Credentials.
To launch it go to Start > Control Panel > Credential Manager.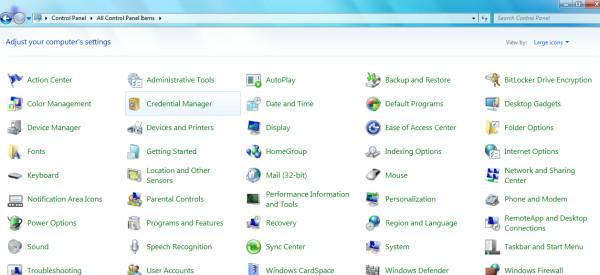 Here is the screenshot of main window of Credential Manager.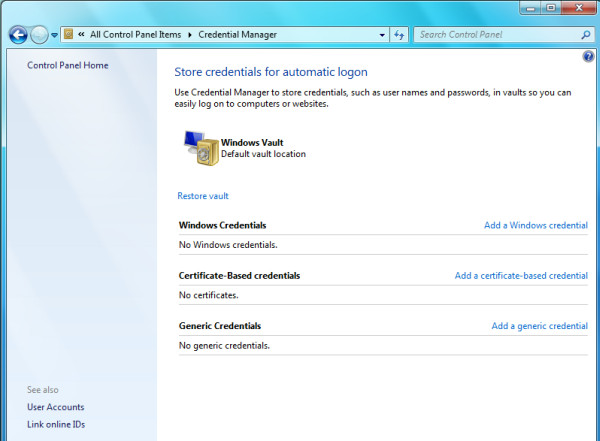 Lets see how we can add a new Windows credentials. Click Add a Windows Credential and then enter Internet or network address, user name and password and click OK. It will be saved securely in the vault and from next time you can easily login to this particular network host with saved credentials. For example, I have used it to save user name and password for my network printer.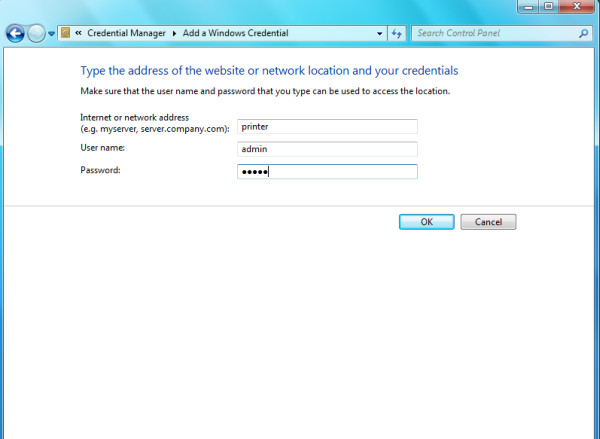 Now whenever I will access printer, I will not be asked for user name and password, Windows 7 will use saved logins to connect me automatically. In the same way you can add other types of credentials as well.
Now, lets explore how we can backup and restore the Windows Vault. You will be able to see Backup up vault and Restore vault option on the main window of Credential Manager.

Hit the Backup vault option, enter path to store backup and click Next.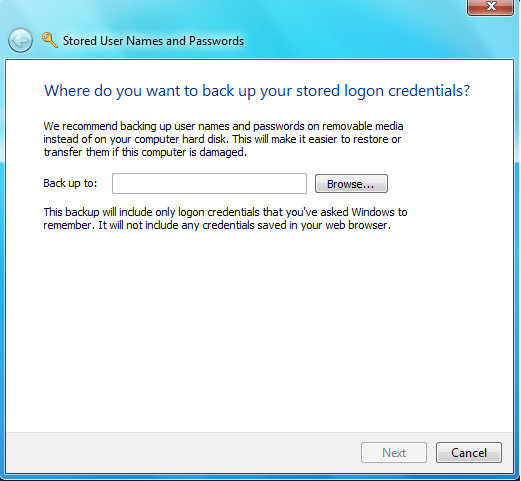 Now, Press  Ctrl + Alt + Delete to continue the backup process.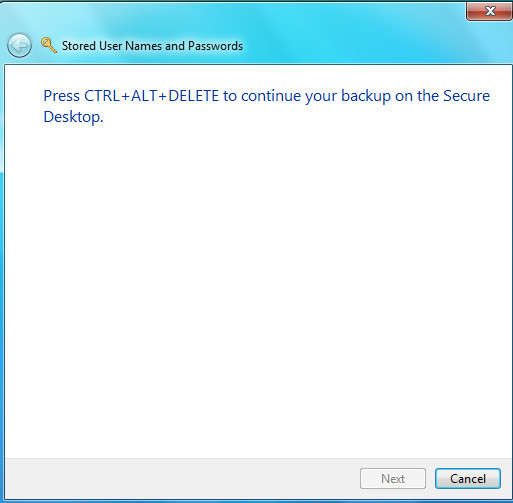 Now it will save the vault backup at your specified location. It is always recommended to save this backup on some removable media or some safe hidden location. You can restore the backup of Windows Vault from Restore vault option. Enjoy!