Use Mouse Wheel To Resize / Change Transparency Of Active Window
Feewhee is small non-interactive tool developed to resize and change the transparency of active application window transparency on the go. Since Microsoft overlooked these two important functions in Windows 7, this application provides a seamless way to perform the said functions.
The application is portable and works quietly in the background. Move the pointer to the title bar of the window and use mouse wheel to change the size of the window, with Shift key combination, it will change the windows transparency.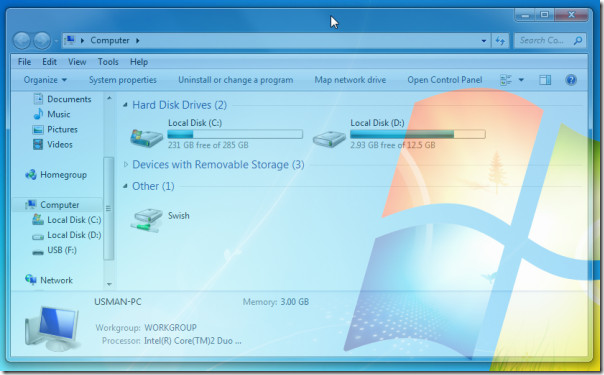 It is small in size (4KB) and does not take more than 1 MB in system memory. It supports Windows XP, Windows Vista, and Windows 7, testing was done on Windows 7 x86 system.