View And Extract Video & Audio Attributes Of Media File With MediaInfo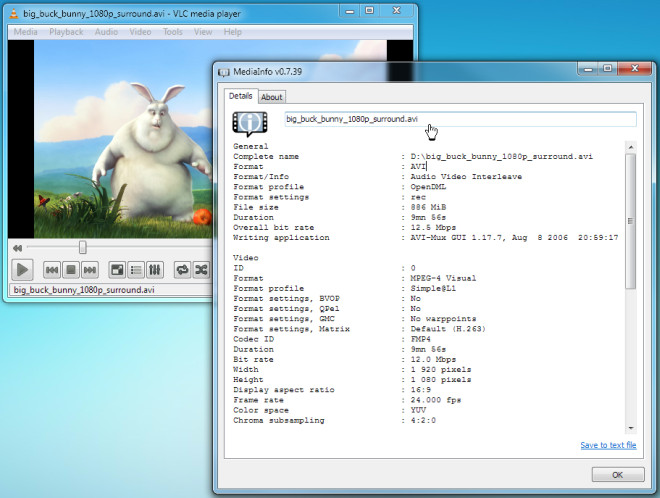 MediaInfo is a minuscule application which is written for power users who want to know detailed information about the media file. The application gives an elaborated insight into numerous media file attributes, ranging from media format profile, settings, bit rate, writing application, video profile and settings regarding BVOP, Qpel, GMC, and Matrix, Codec ID, Frame rate, Chroma sub-sampling, Writing library, Bit depth, to Audio codecs used, Mode extension, Audio channels, Compression mode, Interleave duration and so on.
The application supports a huge list of media formats including, AVI, OGG, MPG, MP3, WMA, WMV, MOV, VOb, MP4, M4A, M2V, AAC, AC3, Monkey Audio, and many others formats. It integrates with Windows Shell menu, letting user view media information of selected file quickly from right-click context-menu.
All extracted information can also be exported to plain TXT file. After the installation, right-click the media file and select MediaInfo to extract information.
By default it integrates with Windows right-click context menu, however, from About window, you can disable the integration anytime. It runs on all versions of Windows. Testing was done on Windows 7 x64 system.