Convert Videos To WebM / VP8 Format
We reviewed the awesome opensource and cross-platform Miro Video Converter last month, now the developers have released a new version that supports the new royalty-free WebM (VP8+ Vorbis) format from Google.
Just grab the tool and select the new WebM (vp8) format from the drop-down list. The developers calm to be the first to implement this new format in a video converter.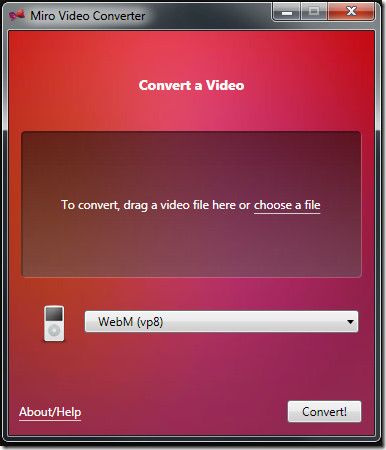 It makes sense to convert to this new format since it is launched by no other than Google and soon you will see many online video sites that will start supporting it, including the popular YouTube.
Apart from supporting WebM format, the new release also promises better audio and video quality, and more formats. There is no reason to not give it a shot!