Webcam Doesn't Show in Device Manager on Windows 10 (FIX)
Webcams are almost all plug & play. In some rare cases, e.g., if you're using a high-end Logitech webcam, you might need to install a special, proprietary app to use all its features but it will still work.
For internal webcams i.e., those that are built into a system, you don't really need to install anything. They're detected automatically and work even if you have a fresh Windows 10 installation.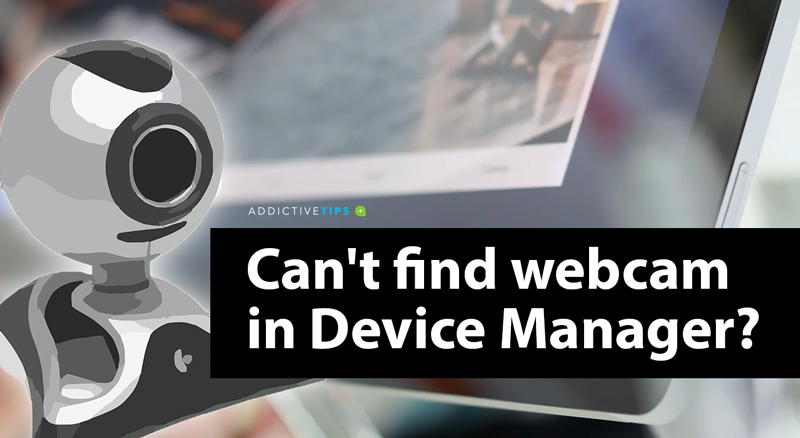 Can't find webcam in Device Manager?
If you've connected a webcam to your Windows 10 PC but it won't work or it doesn't show up under Device Manager, here are a few things you can try to fix it.
A webcam can show up under different device groups in Device Manager. Check the following groups to determine that it is not there.
Cameras
Imaging devices
USB devices/USB device hub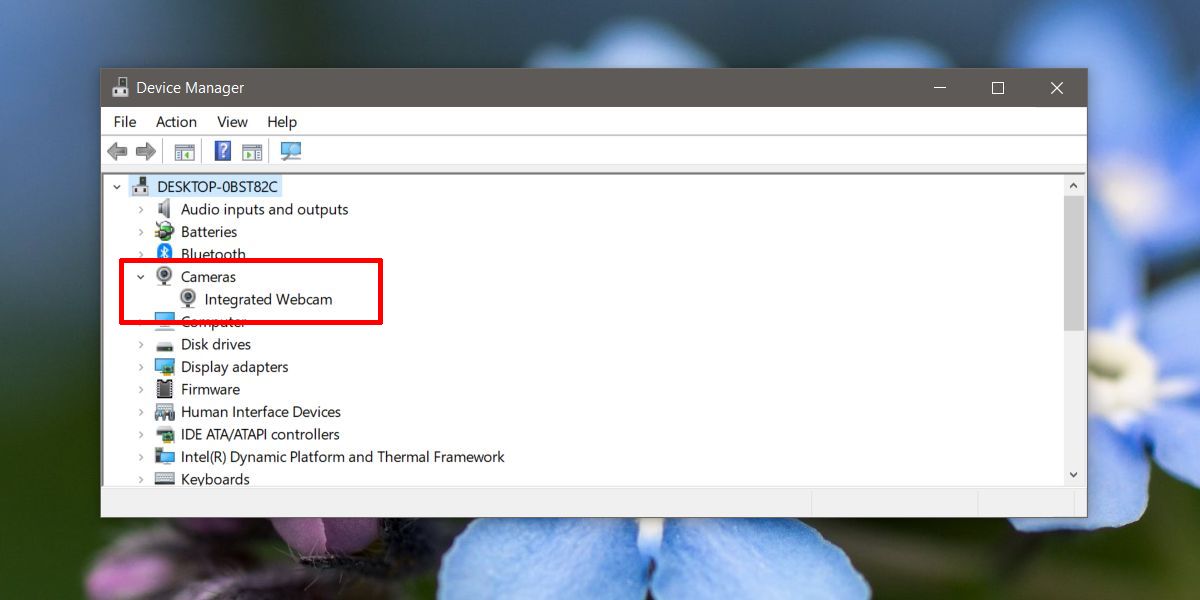 If you've checked the above device groups in Device Manager, and you haven't found your webcam, you can try the following.
How to fix Imaging Devices missing from Device Manager?
1. Enable webcam in Settings
Open the Settings app and go to the Privacy group of settings. Select the Camera tab. Your camera should see a message 'Camera access for this device is on'. If you don't, that means the camera is off. Click the Change button and turn it On. Restart your PC.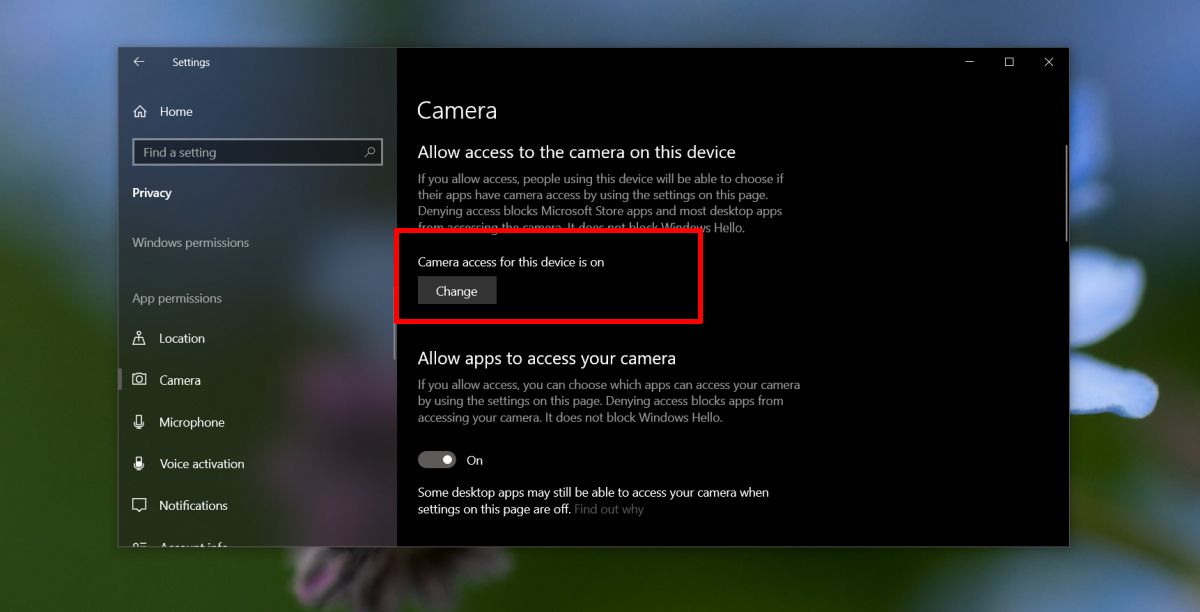 2. Windows Troubleshooter
Windows 10 has a general troubleshooter for most components, hardware and software. For a webcam, you should run the Hardware and Device troubleshooter. Follow the steps below;
Tap the Win+R keyboard shortcut to open the run box.
In the run box, enter the following and tap Ener
msdt.exe -id DeviceDiagnostic
Allow the troubleshooter to run and detect problems with hardware. Accept and apply any changes it recommends and restart your PC for good measure.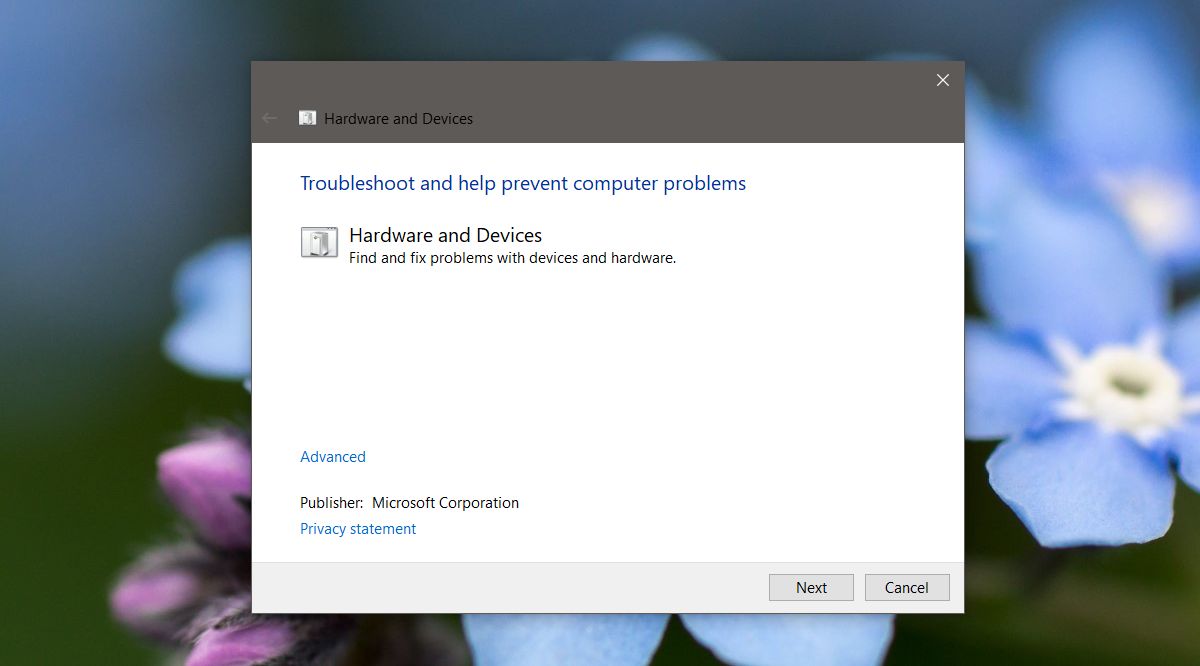 3. Check for driver updates
If the webcam isn't showing in Device Manager, checking for driver updates might be a problem but you can always check for updates via Windows updates.
Open the Settings app and go to the Update & Security group of settings
Go to the Windows Updates tab and click the Check for updates button
If you've installed Windows 10 fresh, it's probably a good idea to wait a few hours. Some drivers that are installed are generic or the earliest version that Windows 10 is able to find. Over time, they will update on their own. This most often happens with audio drivers but might be the case with the webcam as well.
Look online for a driver update and install it manually. Check the website for your laptop or desktop manufacturer and install the recommended drivers for the webcam.
4. Scan for devices
It is possible that Windows 10 hasn't been able to detect the webcam after a driver update. Open Device Manager and click the 'Scan for hardware changes' button. If your webcam shows up, Windows 10 will likely also install drivers. Restart your PC.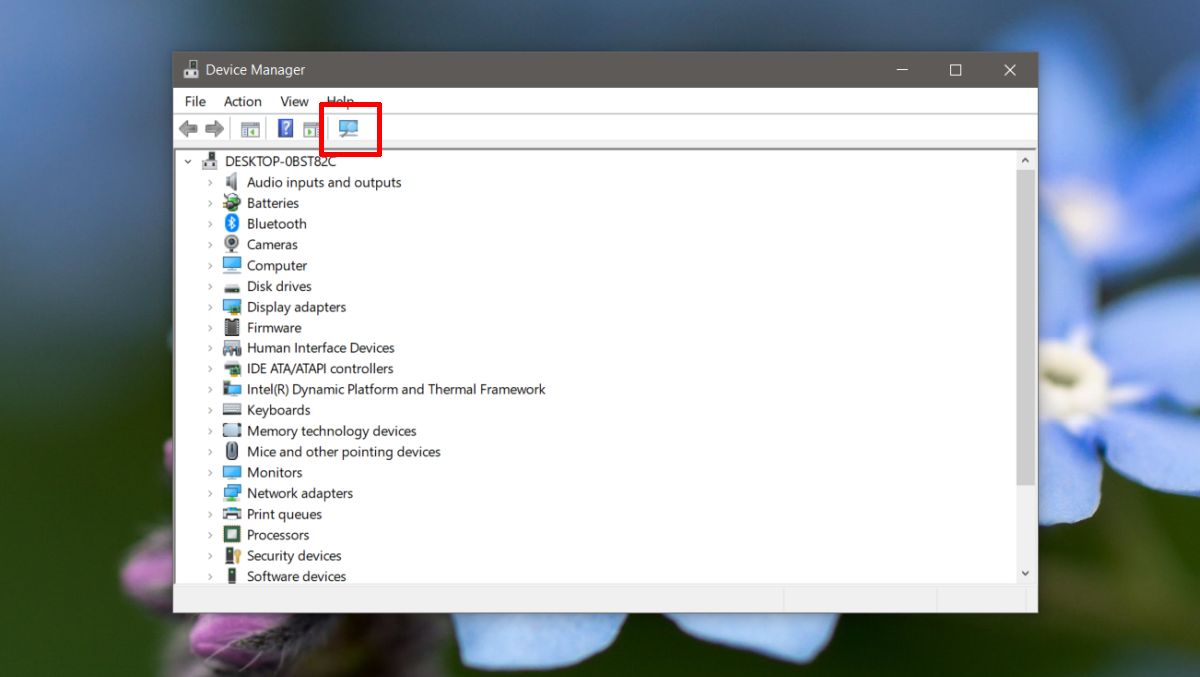 5. Manually add webcam
You can manually add a webcam to Device Manager. Open Device Manager and follow the steps below;
In Device Manager, go to Actions > Add legacy hardware
In the window that opens, click Next.
Select 'Install hardware that I manually select from a list (Advanced)'
From the list of device types, select 'Cameras' and click Next.
If you have a driver for the webcam, you can click 'Have disk' and select it. If not, proceed to the next step.
You will see a list of devices that you can install. If you don't see a device, go back to the 4th step and instead of 'Cameras' select 'Imaging devices'.
Select the device from the list and click Next.
Once the driver has been installed, restart your PC.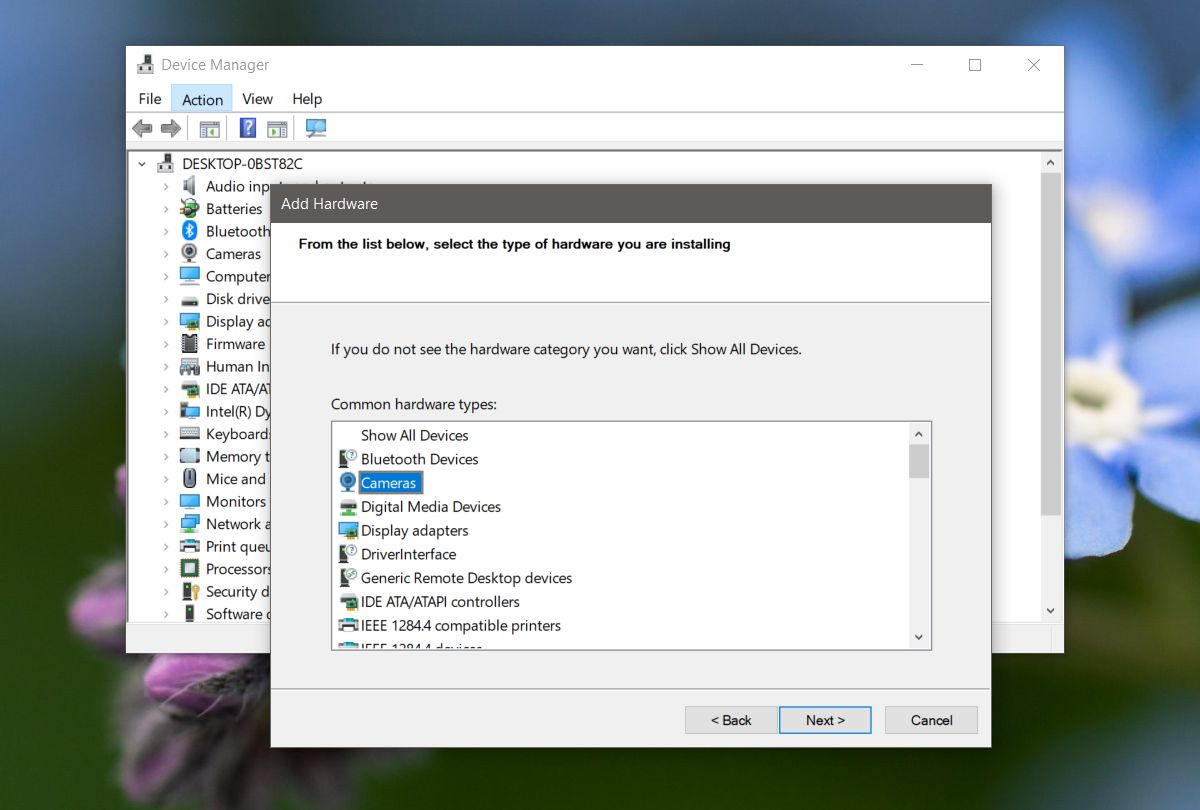 6. Install manufacturer's proprietary webcam app
This problem appears to be somewhat common in Dell systems and Dell has a webcam app available to download. It isn't needed to use the webcam but installing it might get the webcam to show up.
Visit the Dell drivers page, enter your system model or service tag and find the app. Make sure you restart your PC after installing it.
Although we've mentioned Dell here specifically, plenty of other manufacturers have similar apps. Look for the app on the support page for your system and install it.
7. Check BIOS
Some integrated webcams can be disabled from the BIOS. If you recently updated BIOS, it is possible that the webcam has been disabled. Access the BIOS on your system and look for anything related to hardware, or hardware configuration.
If your webcam is listed there, make sure it is enabled and/or functioning. Your BIOS should give you some sort of indication regarding this. If you don't see the webcam in BIOS either, try the last step below.
8. Check hardware
If you've recently had your PC repaired or dropped it, it is possible that your webcam has been disconnected physically. Have it taken in for a check again or, if you're skilled with hardware, you can open your system up yourself and make sure everything is still plugged in.
Conclusion
Did any of these work? We hope you fixed your webcam problem, so let us know in the comments below which one was it.