Thoosje's Logon screen Editor is a small application which lets you change the default windows 7 logon screen in seconds. It also offers you some other great features like a wide collection of beautiful and eye-candy logon screens and the facility to backup and restore your logon screens.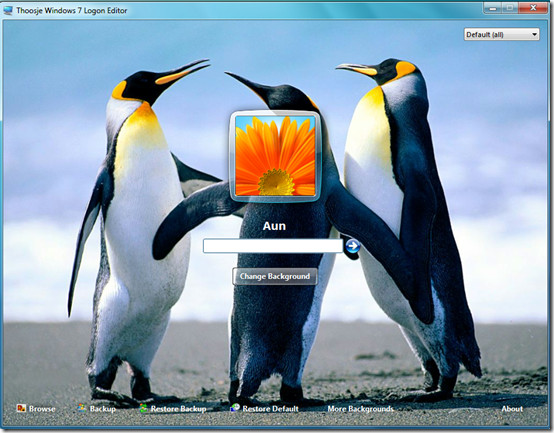 At the bottom, you will find buttons, Browse lets you browse and select from images  stored on your computer, you can backup your logon screens from the Backup option, Restore Backup restores the backup and Restore Default reverts back to the default screen if you are not satisfied with the changes. The More Backgrounds options lets you select and apply logon screen backgrounds from the Internet.

Download Thoosje's Windows 7 Logon Editor
It works on both 32-bit and 64-bit versions of Windows 7. Enjoy!