Windows 7 Svchost.exe Taking 100% CPU? Analyze & Fix it
Recently some people are having trouble with their Windows svchost.exe process after upgrading to Windows 7. The most common problem being that the CPU usage shoots up to 99% or 100% in some cases. The good news is you can analyze and fix this problem quickly.
Svchost Viewer is a small utility that allow users to check what all those svchost instances are all about and what services are each one of them running. In Windows 7 Task Manager you need to check Show Process From All Users to view the svchost.exe processes, be default they are hidden.
With this tool you can analyze, find more information about the service behind each svchost.exe process that is taking excessive memory or CPU, and turn it off.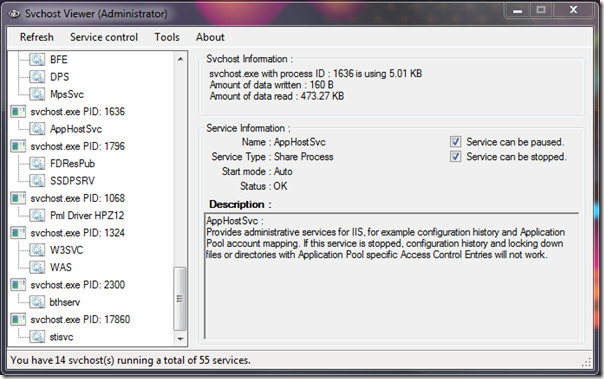 This tool is not new, but the developer has recently released the latest version who's backend has been completely rewritten and is not much faster.
It is a portable tool and fully supports Windows 7. You can also try Process Hacker to find what services each svchost.exe process is running and how much memory and CPU usage they are taking. Enjoy!