Windows Server DNS 2003 / 2008 Monitoring Management Pack
DNS (Domain Name System or Service or Server), translates domain names into IP addresses. As alphabetical domain names are easier to remember as compared to IP addresses, therefore, the human brain is far likely to remember a word or phrase such as addictivetips.com instead of an IP address. The Internet however, is based on IP addresses. Every time you use a domain name, a DNS service must translate the name into the corresponding IP address. For example when you type www.addictivetips.com, DNS translates it in relation to 78.46.99.12. DNS saves us from the impossible task of remembering hundreds of thousands of IP addresses. Microsoft recently released Windows Server DNS 2003/2008/2008 R2 Monitoring Management Pack. This management Pack (as the name implies), monitors DNS infrastructure health, availability and performance on Microsoft Windows Server 2003, Windows Server 2008 32-bit and Windows Server 2008 R2.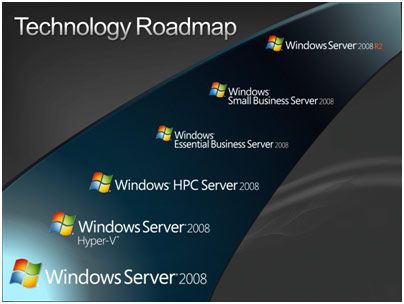 This DNS Management Pack is meant to monitor DNS health, DNS availability, its configuration, security and zone-transfer issues. This DNS management pack obtains performance related data which can be used for making capacity related plans for DNS servers running Windows Server 2003 or 2008. For instance, if the available DNS server(s) are becoming over capacitated, this can be calculated in due course of time with the help of the Windows Server DNS Monitoring Management Pack and additional DNS servers can be brought online, in order to make sure that the available resources can match user needs.
Features for DNS Windows Server 2003/2008 include DNS Global Zone support, Native Systems Center Operations Manager 2007 MP, Windows 2008 DNS Server Support, updated Knowledge Base Information, which Coexists with the included DNS 2000 MP.
Features for DNS Windows Server 2008 R2 include, Windows 2008/R2 DNS Server Support, changes in how "Primary Server" and "Serial Number" properties are updated, Enhancements to Forwarder Availability Monitor, New views defined ( Forwarder state view and Zone state view), Scripts-Timeout changed from 30 to 300, all monitors changed from "Internal" to "Public", all classes made "Public" and new rules defined for all monitors with manual reset.
Supported Operating Systems: Windows 2000 Server;Windows Server 2003;Windows Server 2008
Windows Server 2003 DNS (workgroup and domain mode)
Windows Server 2008 DNS (workgroup and domain mode)
Windows Server 2008 R2 DNS (workgroup and domain mode)
(The number of DNS management devices supported is based on the supported limit for the number of agents in a management group. These management packs are supported on System Center Operations Manager 2007 R2).
Additional Software Requirement: Systems Center Operations Manager 2007 SP1/R2
Download Windows Server DNS 2003/2008/2008 R2 Monitoring Management Pack