How to wirelessly send files to iPhone from Windows 10
Wirelessly communicating with an iPhone (or an iPad) isn't easy if you're not using a Mac, or another Apple device. If you need to wirelessly send files to an iPhone from a non-Apple desktop system e.g., a Windows 10 PC, you might be looking at a long list of apps to buy to do the job. You don't need to buy anything if you have VLC player installed on your iPhone. It's a free app and you can use it to transfer any type of file from a Windows 10 PC to an iOS device. Here's how.
Make sure the Windows 10 PC and the iPhone are both on the same WiFi network.
On the iOS device
This works for both iPhones and iPads but we're going to demonstrate how it works for an iPhone. The process is the same for both types of devices. Install VLC player on your iPhone. Go to VLC player's settings and under File Synchronization, enable 'IPv6support for WiFi sharing'. Next, go to the Network tab, and enable 'Sharing via WiFi'. Once you enable it, you'll see an IP address below the switch. Note this down.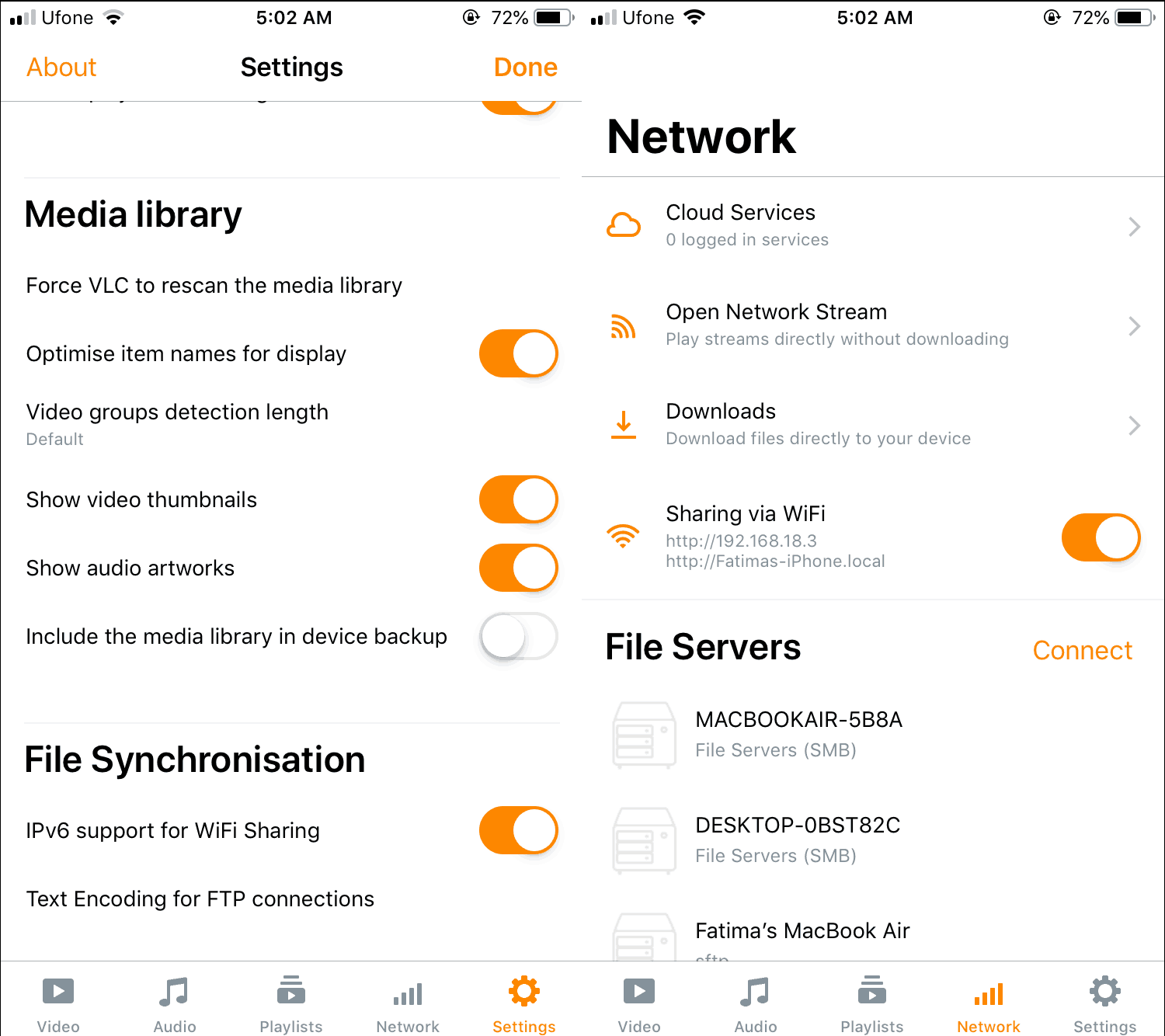 On Windows 10
Open any web browser of your choice and in the URL bar, enter the IP address that you noted from your iPhone. Tap Enter and you'll see an interface for sharing files. Drag & drop the files you'd like to share on to it. Remember that you can share any type of file. You're not limited to just sharing media files because you're using VLC player. Wait for the transfer to complete. It will take time depending on the size of the file, and how many files you're sending.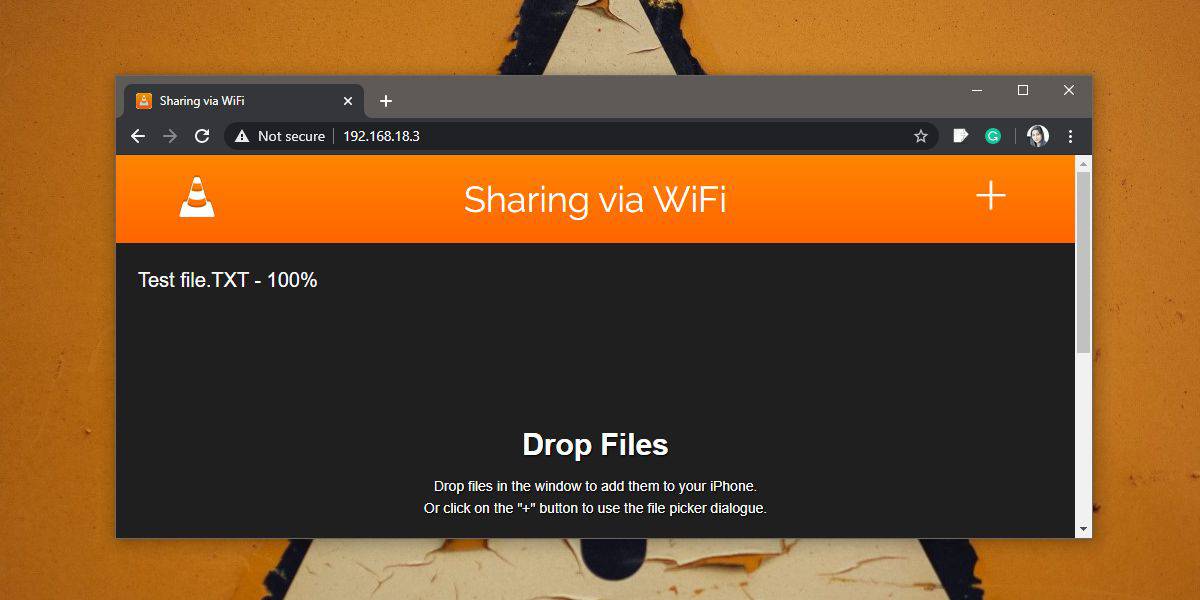 Accessing files on iPhone
iOS has a Files app. Open it, and go to the 'On My iPhone' location. Here, you'll see a folder called VLC. Tap it and all the files that have been sent via VLC player will show up here. You can open the file in any app that supports it. You can also directly open the file from a different app if it supports opening files from other locations in which case, you should see the Files app in the action sheet.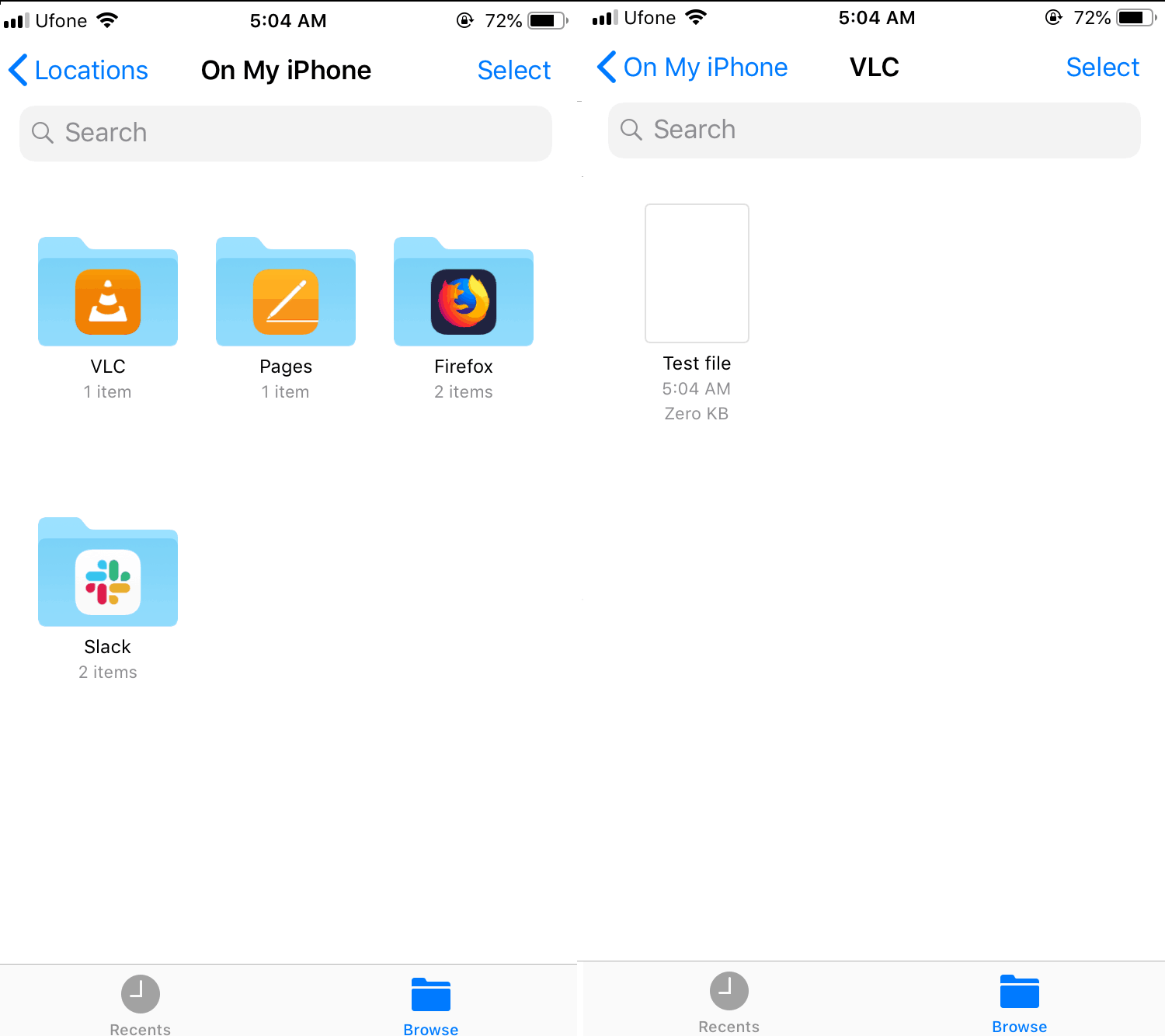 Most apps that can open files should support opening them from the Files app. This app was added in iOS 11 and it's been a good 2 years since it was introduced so any good app should have the ability to access files from it.