How To Download HD YouTube Videos On Android with KeepVid [Review]
YouTube has a watch later and download offline feature. The watch later feature lets you watch a video when you have time as opposed to in the middle of the work day. The download feature lets you save a video offline and view it when you don't have internet. Between these two features, there is still a need to download videos from YouTube. It goes without saying that YouTube doesn't have a download option. There are however plenty of apps on just about every platform that let you download videos from YouTube. The same holds true for Android. You're spoiled for choice when it comes to downloading videos from YouTube and it's hard to decide which app is the best. KeepVid is a free app with a premium version that lets you download HD YouTube videos with subtitles. The premium version goes as far as supporting 4K resolution.
KeepVid isn't available in the Google Play Store. You have to download the app as an APK and side-load the app to your Android device. Depending on your Android version, you will need to allow apps to be installed from outside the Google Play store. The option is in the Settings app under Security.
Download HD YouTube Videos
Launch the app and tap YouTube on the home screen. KeepVid can download videos from a whole host of services including Vimeo, Instagram, Facebook, and Tumblr. KeepVid has a built in browser that will take you to the mobile version of YouTube. You don't have to manually copy the link to a video in order to download it.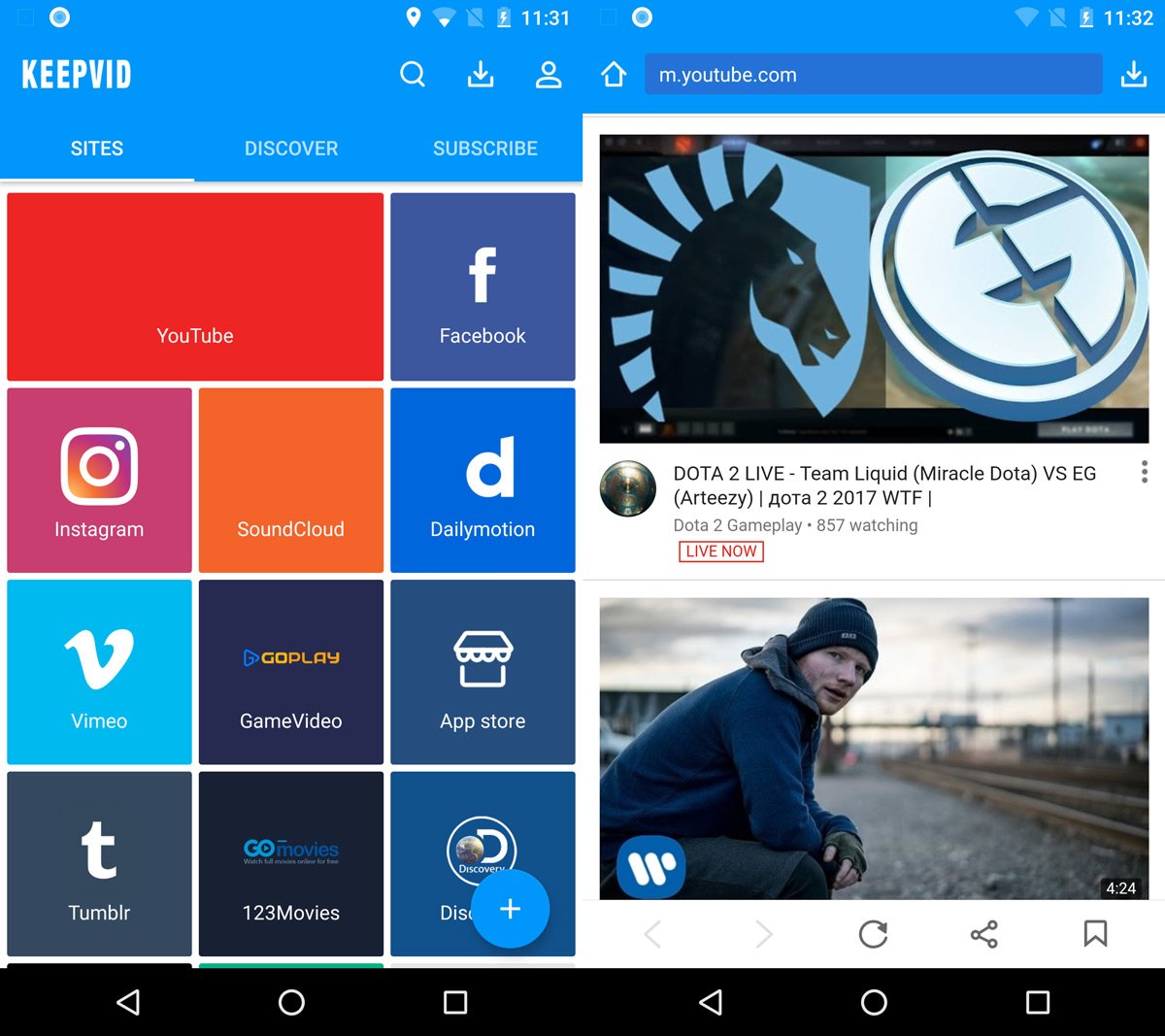 Search for the video you want to download. You can watch the video inside KeepVid. To download it, just tap the floating blue button at the bottom right. KeepVid will detect the resolutions the video is available in and allow you to select the one you want to download the video in. Remember that a higher resolution means a larger file and longer download time. This isn't something the app can control.
In addition to downloading HD YouTube videos, KeepVid also gives you the option to convert them as an MP3 file.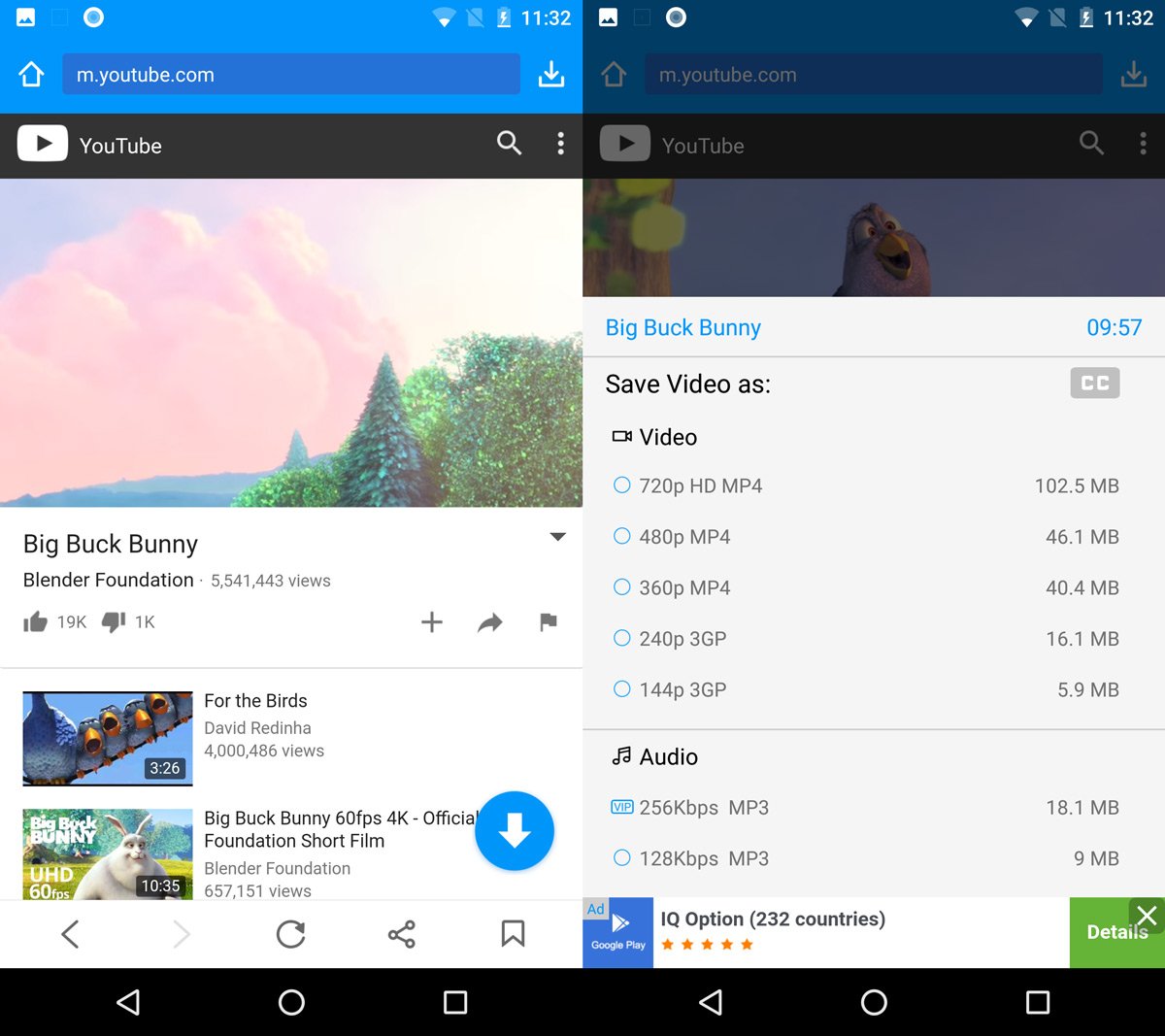 The videos download to your device's storage. You can view download progress by tapping the download button at the top right corner. You can pause a download or cancel it before it completes.
Additional Features
KeepVid has a few extra features that make it easier to download videos from YouTube or from any of the other services it supports. It has a neat bookmark feature that lets you save a video. It also lets you download videos from a link if you have one. The app's settings let you set the content location for YouTube, and limit downloads to your WiFi network. You can also change where the app saves files to so that, instead of using your device's storage, it can save to an SD card. There is little, if anything, left wanting for.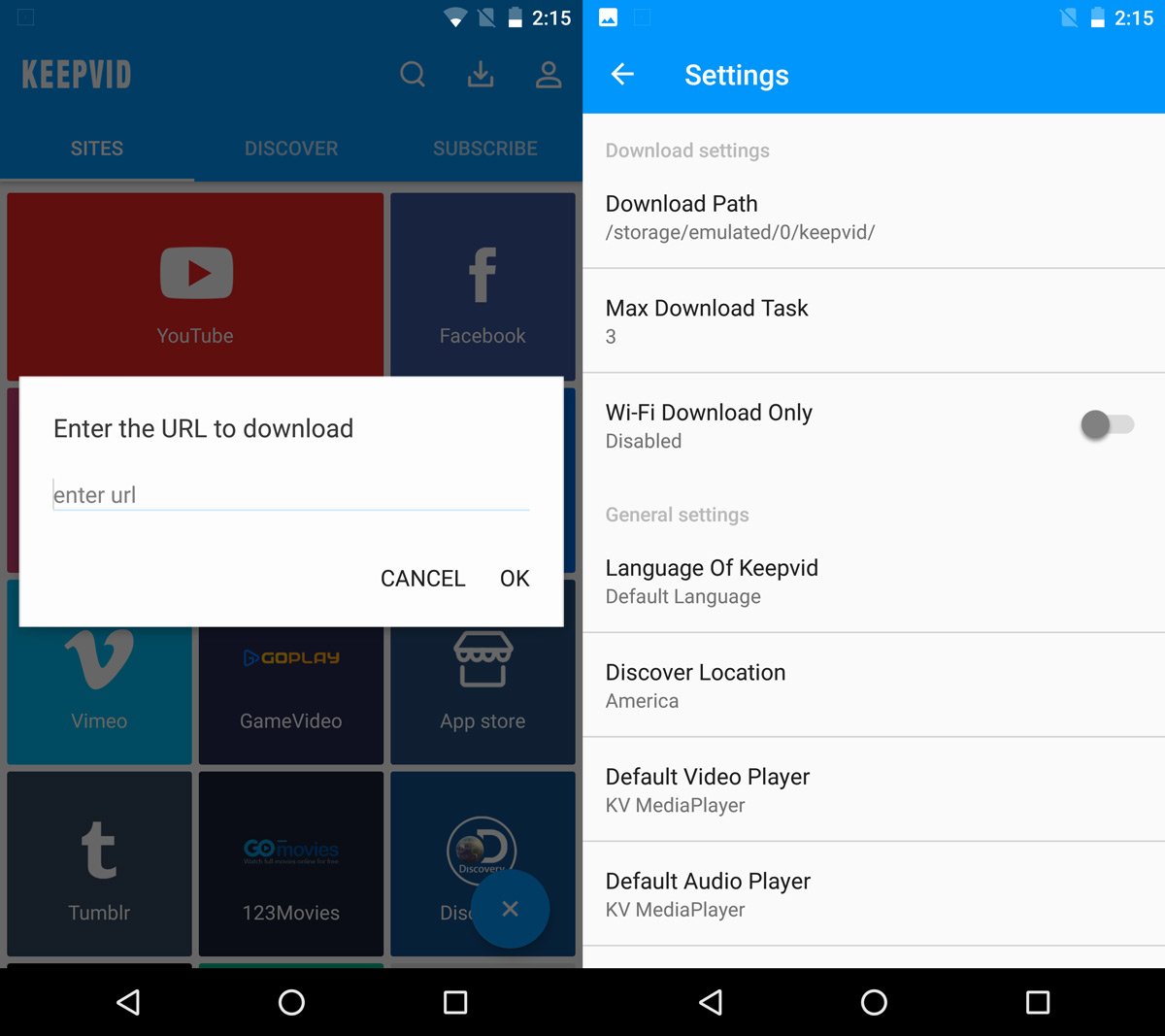 Free vs Premium
KeepVid lets you download HD YouTube videos but that is only a fraction of its function. It supports quite a few other services that can host videos. The free version of the app includes ads. The ads aren't obtrusive and as long as you don't want to download videos in 4K resolution, you can probably just make do with the free version of the app. The premium version lets you download subtitles and entire playlists from YouTube provided they're public. The premium version of the Android app costs $ 3.99.
KeepVid has apps for all major platforms and you can buy a lifetime license for it for $29.99.