How To Root Samsung Galaxy Note 3 With CF-Auto-Root
The first thing we power users usually do upon getting a brand new Android phone is rooting it. When it comes to popular devices, there's often a race among developers to see who comes up with the first as well as the easiest rooting method for them as soon as they are released, and at times even before their public release. Galaxy Note 3 can certainly be considered one of the top devices available out there right now, and if you're among the lucky ones who've managed to get their hands on one, but can't wait to gain root access on it, XDA-Developers Elite Recognized Developer Chainfire has you covered with his tried-and-tested CF-Auto-Root. In what follows, we will guide you through the complete process of rooting your Galaxy Note 3 using CF-Auto-Root.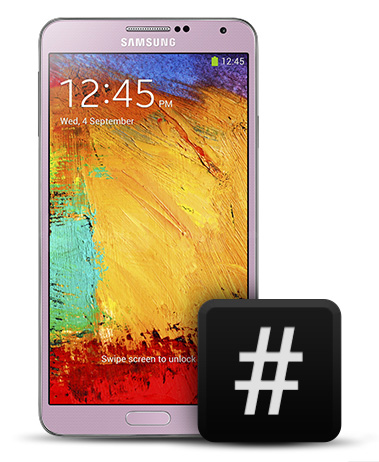 Important Update – Read Before Proceeding
Our reader Paskal Xen asked about the effect of this rooting method on Samsung's KNOX security features. At the XDA thread, Chainfire has stated that this method will set your KNOX warranty void status permanently on. Once that status has been turned on, certain KNOX enterprise security features may stop working. At present, there is no known way to turn that flag back off, so don't proceed if you can't afford to lose any KNOX features on your device. If you don't care about what KNOX is and what features it offers, it should be safe enough to go ahead.
The system status and current binary flags will also be set to custom, but when required, you can reset the former using Chainfire's Triangle Away app, and the latter by flashing a stock kernel and recovery.
Also, it is EXTREMELY important that you use the right file for your device as per the instructions; otherwise, there is even the chance of bricking it permanently.
Disclaimer: Please follow this guide at your own risk. AddictiveTips will not be liable if your device gets damaged or bricked during the process, or you permanently lose access to KNOX features.
Requirements
Procedure
Go to Settings > About device > Model number on your device and based on that info, download the appropriate CF-Auto-Root zip file from the link provided above.
Extract the contents of the downloaded file to a folder on your computer.
Launch Odin using its EXE file (not the INI file) from the extracted files.
In Odin, click PDA and select the CF-Auto-Root file (the one with tar.md5 extension). Leave everything else exactly as it is, especially confirming that the Repartition option is NOT enabled.
Now power off your phone and boot it into download mode by pressing and holding the Volume Down, Home and Power keys together. Follow any further on-screen instructions when prompted to get into download mode.
Once in download mode, connect your phone to the PC via USB and wait for any drivers to get configured. One of the indicator areas of Odin on the top-left should light up in a color, indicating the phone is successfully connected and ready for installation via Odin.
Click Start in Odin, and wait patiently till the process finishes.
Your phone should automatically boot into Android, and it should be rooted. Enjoy root access and start using all them root-only apps!
[via XDA-Developers]