Lucidpress Is A Collaborative Web-Based Alternative To Adobe InDesign
The web's got more than its share of task management and social media apps, as well as cloud services, image editors, video converters and password managers. And then there's an emerging market for feature-rich office tools that, one day, may even make people forget about the good ol' MS Office. One genre of such office tools are layout and designing tools for publishing, and your notions of using a web-based tool for this purpose may be redefined permanently, thanks to LucidChart's brand new web-based application called Lucidpress. The feature-set and collaboration options offered by Lucidpress are simply beyond anything that has come to the web app market in this genre yet, and that too at zero price. Read on for our full review.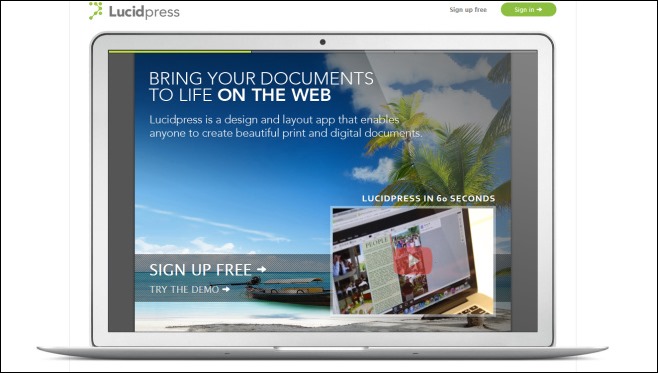 Lucidpress is basically an online, feature-laden print and digital media creation suite that lets you design all sorts of documents such as newsletters, flyers, photo and video presentations, magazines and so on, entirely through its web interface. The service even lets you import your images and text from cloud storage such as Dropbox, Google Drive and more, and add your fonts to the mix.
Getting started is fairly quick and hassle-free. You do need to create an account first before you begin working on your project, but the sign-up process can be really fast with your Google or Yahoo account. You may also alternatively sign up with your email address.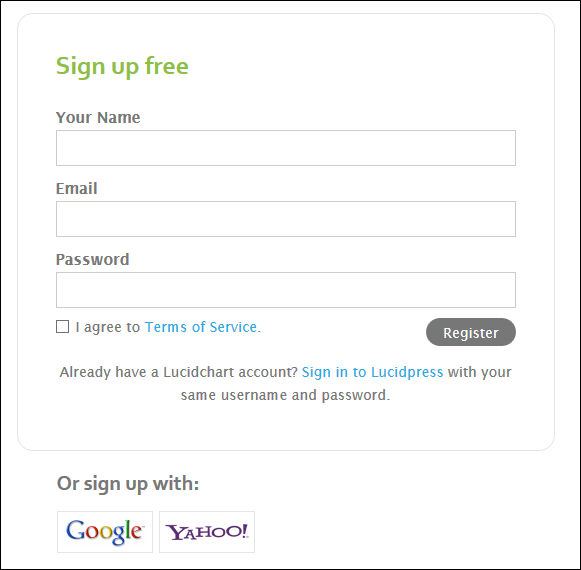 The service's dashboard area is pretty great; it's simple, user-friendly and intuitive. To begin with a new document, click the Create button on the left.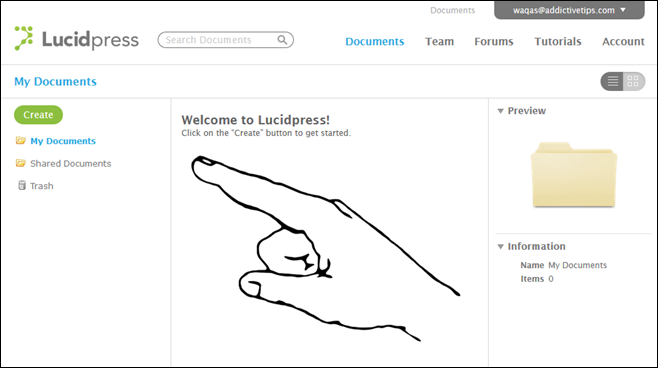 Lucidpress then brings up a category selection window, which lets you choose the type of template you want to begin with. You can either choose a blank canvas, or go with the preconfigured layouts for a headstard, all of which are split into multiple categories. After selecting your desired item, simply click 'Create New'.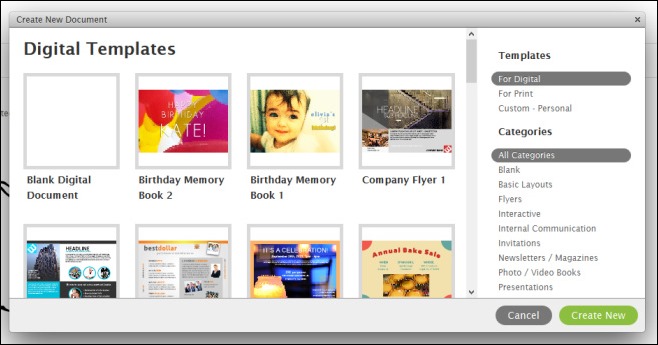 Once in the main editing workspace, you'll get to proceed the way you would in any page layout program. There's every tool you'd expect to tweak the layout and formatting of your documents, including text spacing options, font size and adjustments, image uploader, shapes and color options, and more. You can also toggle between multiple modes of your document via the four different navigation buttons at the bottom: Layout, Interaction, Comment, and Preview.
Bringing in content is very easy as well, both from your local storage as well as Google Drive, Dropbox, Flickr, Facebook, and Google Image Search, which allow you to add images and all sort of supported content to your designs. Everything that you add can be positioned and formatted the way you want. In other words, Lucidpress gives you complete control and flexibility over your layouts.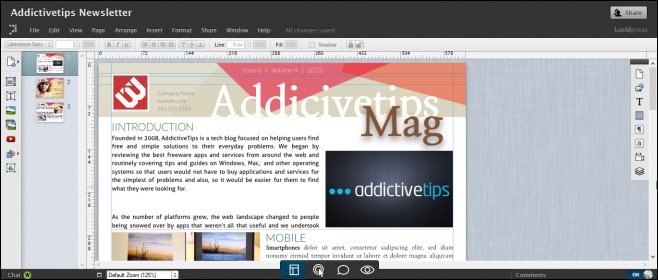 The interactive mode is quite handy, and allows you to embed interactive elements into your document such as external links that may point to additional information. Your finished project can be published online, printed, or saved as image file.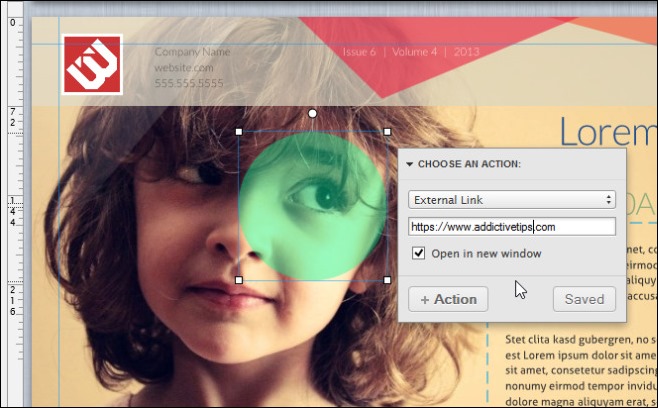 Overall, Lucidpress is an awesome online app that comes with a plethora of layout and design options to play with. The impressive toolset it provides for document creation is simply brilliant, and the collaboration options make it easy for a team to work on the same document together, complete with real-time commenting. In short, if you want to create any rich layout document, Lucidpress gives you a definitive solution for free.