How To Permanently Carrier-Unlock Samsung Galaxy S III & Galaxy Note 2
Got yourself a brand new GSM version of Samsung Galaxy S3 or Galaxy Note II through a carrier and stuck with the carrier lock preventing you from using any other SIM card? Fret not – as you can now set your beloved device free of all carrier SIM restrictions and use it on any carrier of your choice, as long as the device hardware supports that carrier. And you'll be surprised at how easy the process is! Hit the read more button for the complete instructions.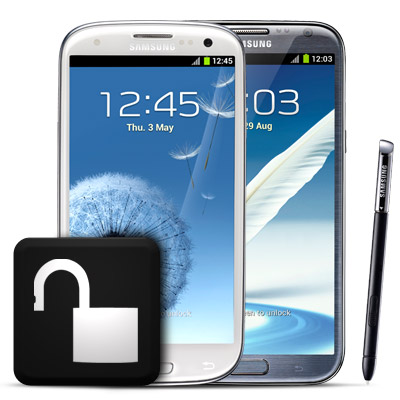 As we mentioned above, this method of unlocking your SGS3 or Note II is as simple as it gets. It doesn't require you to connect your phone to a computer, run any complicated commands or even install any app. Heck, you don't even require root access for this, as it utilizes the unlock feature built right into the operating system. Do note however that it will work only on the stock version of the operating system i.e. the official TouchWiz-based Samsung ROM, so if you are on CyanogenMod, AOKP, ParanoidAndroid, MIUI or any other third-party ROM, you better revert it back to stock before proceeding. You can always flash your favorite ROM later after unlocking, as this method results in a permanent unlock that stays even after flashing any stock or custom ROM.
The question of whether it's OK to unlock a carrier-locked device or not while you are under contract, is a gray area. Though there are many legitimate use-case scenarios to justify it. For instance, you might temporarily be travelling in an area with little or no coverage from your carrier, and would want to switch to another one to be able to stay in touch with everyone. Or you might be roaming abroad and want to switch to a local carrier rather than paying hefty international roaming charges. This guide is being provided here with such use cases in mind, and we do not approve of permanently unlocking your device for the sake of getting away with the carrier discount, and then permanently using it on other networks.
This method is brought to us by XDA-Developers forum member owl74, who initially posted it for the Galaxy Note 2 GT-N7105, which is the LTE variant of the device. However, it has been confirmed to work by many on the international Galaxy Note 2 GT-N7100 and some (but not all) of the Galaxy S3 variants. While the method should be safe to try on any of these devices, you should still proceed at your own risk.
Had enough details and just can't wait to liberate your phone from any carrier restrictions? Let's get on with it and straight to the instructions.
Disclaimer: Unlocking your phone may be against your contract with your carrier and may void your warranty. Proceed entirely at your own risk. AddictiveTips will not be responsible if your device gets harmed in the process in any way.
Open the phone app on your device and enter the following code in it:

*#197328640#

You will be presented with a menu. Go to '[1] UMTS', then '[1] Debug Screen', then '[8] Phone Control', followed by '[6] Network Lock', and finally, 'Options'.
In the Options menu, select '[3] Perso SHA256 OFF'.
Now wait for about 30 seconds, and then press 'Menu' and select 'Back' to go back one step to the '[6] Network Lock' screen.
Once there, select '[4] NW Lock NV Data INITIALLIZE'.
Wait for around one minute, and reboot your device.
That should do it – your Galaxy Note 2 or Galaxy S III should now be unlocked. Needless to say, you can test if the method worked for you or not by inserting any other SIM into it and checking if you get a signal. Enjoy your carrier-unlocked device!
[via XDA-Developers]