How to Update Minecraft on Windows 10 (PC) – Step by Step Tutorial
Years after its release, Minecraft remains one of the most beloved survival games in the world, with over 131 million active users as of February 2021. It regularly gets updated so that you can enjoy new features, improvements, and bug fixes.
It means that, if you want to take advantage of the latest game content, you should frequently update Minecraft. Unfortunately, many users have trouble updating Minecraft on Windows 10, so we're here to set things straight and help you every step of the way.

How to update Minecraft on Windows 10
It depends on which game edition you have installed: Minecraft Java Edition or Minecraft for Windows 10. Either way, the update steps are incredibly simple and should not impose any difficulties whatsoever.
It's easy to update Minecraft on other platforms, too, as confirmed by the Minecraft Help Center. The most significant difference is that, since the Java edition supports mods, there's a small possibility that an update will break the mods and you will have to reinstall them.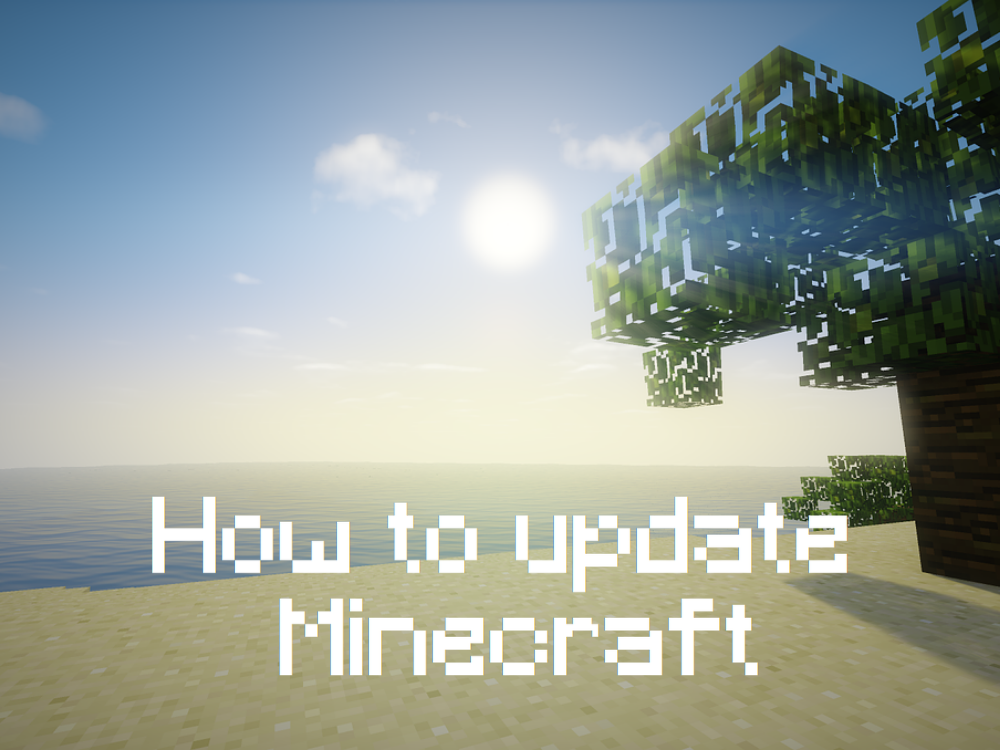 Java edition
The Minecraft Java version doesn't actually involve an updating operation since the update is performed automatically every time you open the Minecraft Launcher and connect to the Internet.
Nevertheless, you can be certain that you are always running the latest update with a simple trick:
Open the Minecraft Launcher
Select Latest release
Click Play
It's a good idea to stay away from the Latest snapshot edition. Although it might get you a bit closer to new Minecraft features, it's not worth it. Snapshot versions are typically unstable, so it might end up crashing your game.
Microsoft Store version
The Minecraft app for Windows 10 should also get updated automatically, every time Microsoft Store connects to the Internet or when your computer is in standby mode. In case that doesn't happen on your PC, here's how to perform a manual update:
Click the More button (three dots) on the top-right corner
At Available updates, locate the Minecraft app and click the download button next to it
How to fix Minecraft not updating on Windows 10
If the Minecraft app for Microsoft Store won't update, there are several solutions you can try to fix this problem without turning to professional help. Here's what you should do:
1. Run Windows Update
You should keep Windows 10 updated to the latest version so that it brings you the newest improvements, hotfixes, and security patches. Besides, Microsoft Store won't work properly if Windows is outdated. Here's how to make it happen:
Windows should automatically start looking for updates. If it doesn't, click the Check for updates button
Try to update Minecraft afterward
2. Use the Windows Store Apps troubleshooter
Windows 10 provides a built-in troubleshooter for Microsoft Store apps. It fixes common problems that prevent your apps from running and updating, so it's definitely worth a shot, especially since it applies fixes automatically. Here's how to use it:
3. Use the Windows Update troubleshooter
Similar to the previous solution, a troubleshooter is available for repairing common problems that prevent Windows Update from working correctly. Since Windows Update is directly connected to Microsoft Store, you should fix any problems to make sure that you can update Minecraft for Windows 10. Here's what you need to do:
Click Troubleshoot on the left side
4. Restart the Windows Update service
A special service is responsible for Windows Update, which must always be running in the background. Otherwise, you can end up with various computer issues and failure to update Microsoft Store apps like Minecraft.
Press the Windows key, search for Services, and open this app
Right-click this entry and go to Properties
Stay in the General tab
Set Startup type to Automatic (Delayed Start)
If the Service status says Stopped, click the Start button
Click Stop, wait a few seconds, then click Start
Try to update Minecraft now
5. Reset the Minecraft app
A good way to fix Minecraft issues is by resetting the app for Windows 10. Here's how to easily make it happen:
Click it again to confirm
Try updating Minecraft now
6. Reinstall the Minecraft app
If resetting won't help, then you should reinstall Minecraft for Windows 10. To make this happen, you have to first uninstall the app and then unpack it again from Microsoft Store. Here's how:
Go down to the bottom of the screen
Launch Microsoft Store
Search for Minecraft and click Install. It will automatically install the latest version
7. Reinstall Minecraft Java Edition
Minecraft Java Edition can be reinstalled the traditional way: removing them from the list of installed applications and then downloading and installing the tool again. You don't need to also reinstall Java.
Locate and select Minecraft Launcher
Follow the step-by-step removal instructions
Install the game on your PC. You will automatically receive the newest version
Conclusion
To sum up, you can easily update Minecraft on Windows 10, whether you prefer the Java or the Microsoft Store edition. And, if you encounter any difficulties when attempting to update the app, you should update Windows 10 to the previous version and use the Windows Store Apps troubleshooter.
It's also a good idea to run the Windows Update troubleshooter, restart the Windows Update service, as well as reset or reinstall the Minecraft app.
Did you stumble upon any errors when trying to update Minecraft? Let us know in the comment section below.