How To Connect Your Computer/PC Or Laptop To Your TV
Have you ever wondered If you could watch your flickr photos and youtube videos on your TV screen through you PC, if yes then this is the right place for you to find out how to connect your PC or laptop to your TV, so that you could do whole lot of things other than watching videos, your word documents, excel spreadsheets on you TV screen.
It is very easy to set up the connection between your PC to your TV and can be done very cheaply, and in some cases free. The cost only comes in with cables and adapters which are cheap. It should be possible for everyone to achieve for well under $100. This post will cover the procedures of connecting your computer to your television. We will cover lots of different scenarios so I hope by the end of this article, you'll able to achieve this goal.
WHAT YOU NEED
A Computer, desktops and laptops will both work. You will require a spare output from your video card(in some PC there are build-in outputs).
A Television with some type of AUX input.
A Stereo with some type of AUX input.
AUX stands for Auxiliary, which means an input from an external source. Most televisions have these as they are what you would use to connect your DVD to it.
CHECK WHAT IS THE INPUT TYPE OF YOUR TV
1. HDMI: High Definition Multimedia Interface: In ideal situation we have an HDMI connection on both our television and video card, but most likely we don't. Many new LCD screen and Plasma displays offer this type of connections. They are also becoming a little more popular on Video cards. This will give you the highest quality signal. It offers better quality as compared to a DVI.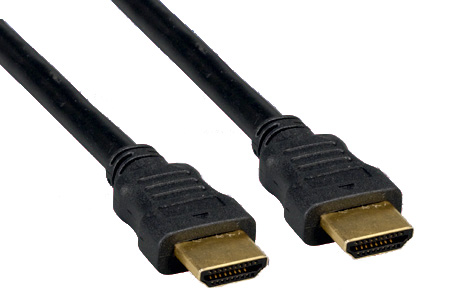 2. DVI: Digital Visual Interface: Many current computers will offer this connection out of the video card. You may well find that if you have a plasma or LCD television, this will be the best connection to use.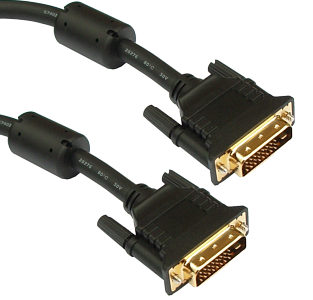 3. VGA/XGA: Video Graphics Array: This is the standard video output from your video card in your computer. Not many televisions support these inputs. It offers a good quality picture but is limited on TV to 640×480 resolution. Text is readable and movies look great. This VGA resolution is higher than most CRT screens can show.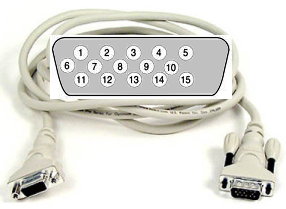 4. S-Video: This is the most common type of input on Video cards and televisions. This format won't give you good experience in reading text on the screen, but films and games will be fine. This is the same output many DVD, Gaming consoles offer so you can expect some good quality.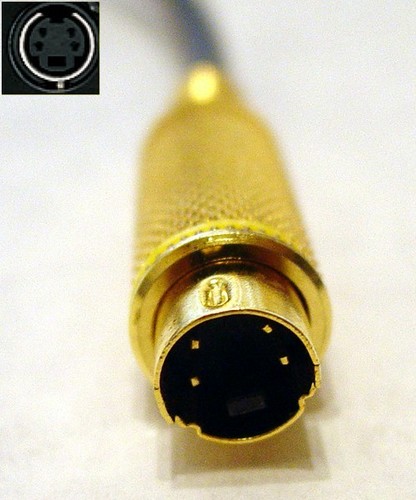 How to decide which connection to use?
If computer has HDMI and TV has HDMI – Use HDMI
If computer has DVI and TV has DVI – Use DVI
If computer has DVI and TV has VGA – Use VGA + Adaptor
If computer has VGA and TV has VGA – Use VGA
If computer has S-Video and TV has S-Video – Use S-Video
If computer has RCA and TV has RCA – Use RCA
If computer has S-Video and TV has RCA – Use RCA with adaptor
If computer has RCA and TV has S-Video – Use RCA with adaptor
How To Configure Your Video Drivers:
If you have connected through HDMI, DVI or VGA your computer will recognize your TV as a standard monitor. Once you have plugged in, you can press the "Fn" key with the respective Function key. i.e. Fn+F5. The function key depends on the laptop but the key will generally resemble a picture of two monitors. With these keys you can cycle through various modes i.e external monitor only, laptop only,or both.
Configure Your Vista Or Xp:
Go into your "Control Panel" and load up your "Display" properties
Click the "Settings" tab and you will probably still see one monitor depending on what type of connection you used.
Click "Advanced" and then select the tab that corresponds to your "Video Card" in my case it was Geforce 6600 GT.

Here you have all the options for your card. If you are using a Nvidia card, click on n-View Display Settings, otherwise, whichever option shows you multiple display types.

Here you can select Dual-view and Clone, enable and disable displays. Also in the Nvidia control panel, in the tools section is an option to "Force TV detection".
After these steps you'll surely be having videos both on your computer and your TV set. Now its the time for audio configuration.
How To Configure Your Audio:
The easy way to connect your computer to your stereo is to purchase a 3.5mm stereo plug to RCA pair cable. This will plug in both ends without a problem.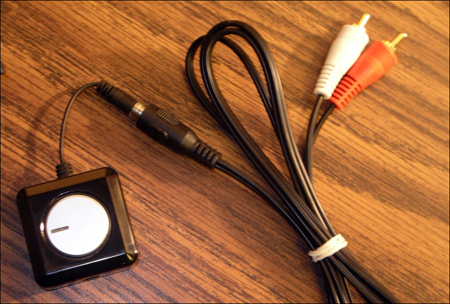 This procedure can also be applied when connecting PC to a Projector.
Now it's all done, we hope that you wont find any difficulties connecting, but if you are, do leave your queries in comments.