We are reader supported and may earn a commission when you buy through links on our site.
Learn more
The 4 Best Identity Theft Protection with Restoration
Keeping your information safe from identity theft is a challenge. Fortunately, the best identity theft protection with restoration services are here to help. Not only do they offer ID scanning and theft prevention, they also come with full restoration features that help you get back on your feet in case your identity is actually stolen. Not all services are created the same, though, so we'll cover the topic today in depth.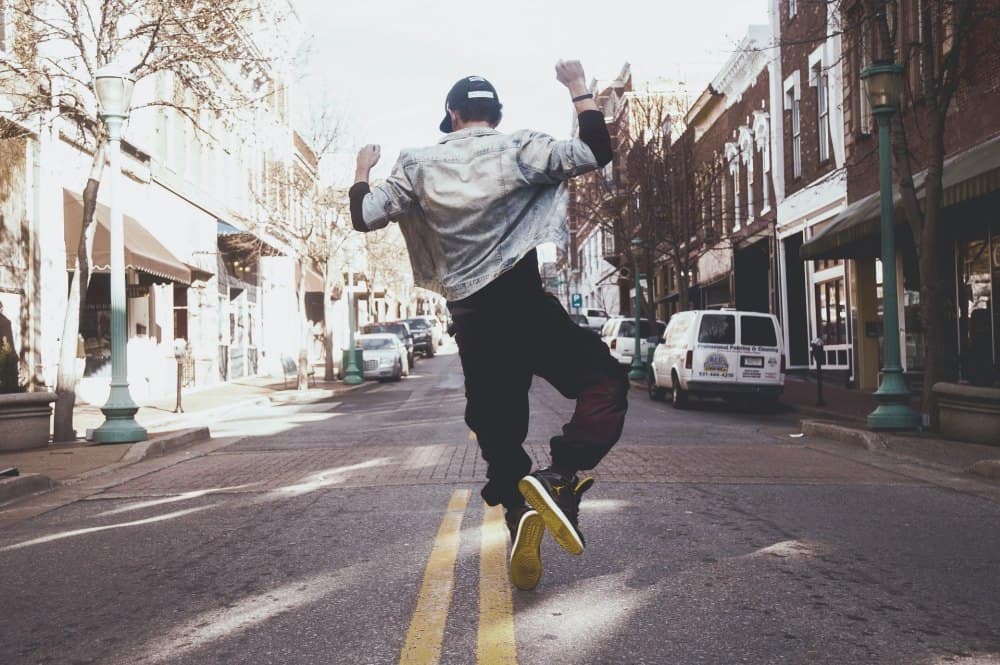 Do you lock down your private data with a VPN? Do you use a secure browser, run background checks on yourself, or take extra precautions to keep your smartphone safe? Identity leaks can happen any time, any where, you can't possibly keep an eye on all attack vectors. To ensure you don't fall victim to this crime, you'll want to be cautious, work on prevention, and keep a good identity theft protection with restoration service in your back pocket, just in case.
Identity theft protection restoration services
Keeping your identity safe used to be as simple as shredding bank statements and making sure your wallet wasn't stolen. These days you have to keep an eye out for sketchy online shopping sites, dangerous cafe Wi-Fi connections, credit card skimmers at gas stations, and much more. Nearly all of this is out of your control, which means even if you take every precaution possible, you can still run into trouble.
A good identity protection service offers features that can prevent ID theft, notify you of breaches, and of course, help you recover from an attack. The top companies often support $1 million insurance policies that will help you recover from financial loss as well as restore your identity in case of an actual fraud.
If you're in the market for an identity protection service, advanced monitoring should be your first priority. This includes scans of online data along with checking social media sites or even the dark web. Financial reporting is also useful, especially when it includes credit checks and credit card number monitoring. Alerts are your first line of defense against identity fraud, and a good protection service will notify you immediately if something goes wrong.
Best ID protection services with restoration
Below are two of the best identity theft protection services you can use, each with the top scanning and restoration features that guarantee your ID will stay safe and sound.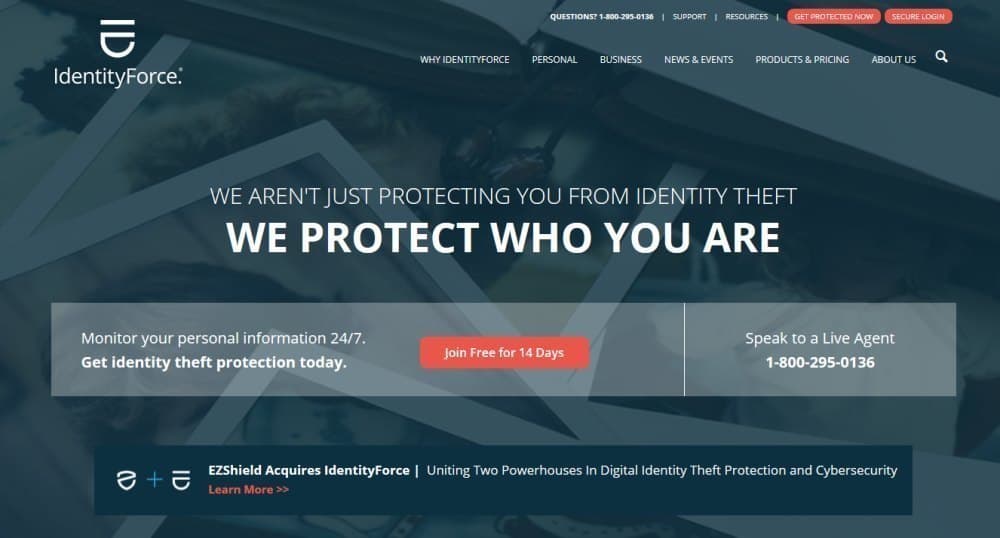 Identity Force is a one-stop solution for ID scanning and protection that offers monitoring, alerts, and recovery services all in one package. With it you can guard against damage caused by identity theft, get instant notifications when trouble arises, and even receive personalized assistance in case of an identity breach. Identity Force actively scans everything from credit card numbers to your name, address, social security number, and more. If information is found where it shouldn't be, you get a notification along with a plan of action right away.
Identity Force backs its service with a $1 million insurance policy, covering you and your assets in the most extreme of circumstances. This means you'll recover certain out of pocket expenses and lost wages if your identity is stolen, Identity Force will also help manage your recovery so you don't have to take care of the details yourself. Let the experts handle it!
For more information, check out our complete Identity Force review.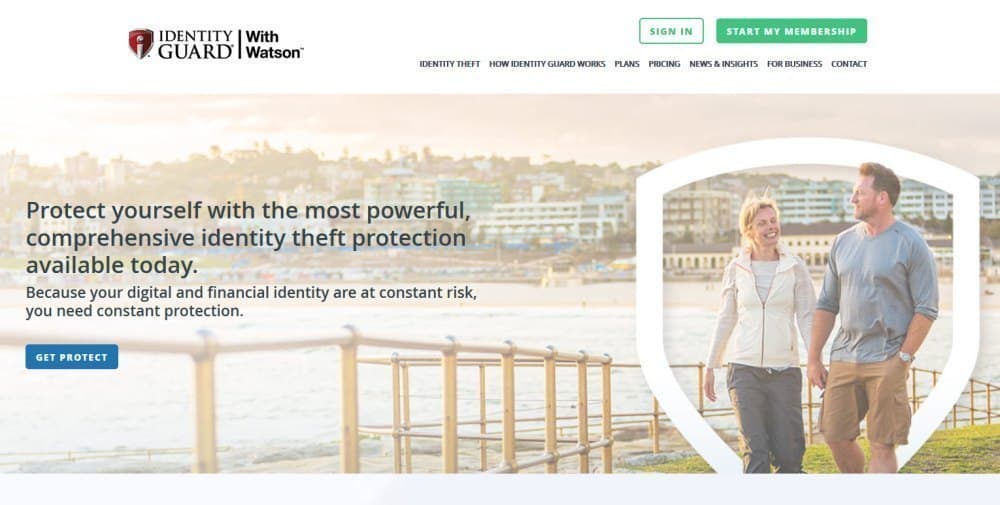 Identity Guard offers comprehensive identity theft protection that covers personal and financial information for individuals and families. It comes with full monitoring and alerts that create a powerful early warning system fueled by artificial intelligence, all designed to keep a close watch on your identity. Identity Guard scours billions of data points for vulnerabilities, everything from credit card records to social media and the dark web, creating an impenetrable radar that catches even the smallest breaches and notifies you immediately.
The Identity Guard service offers full scanning, monitoring, and alerts for all of its users, allowing you to discover and react to threats as quickly as possible. All of this is backed by IBM's Watson technology, utilizing cutting edge artificial intelligence to keep your identity safe. Even if all of these precautions fail, Identity Guard offers a $1 million insurance policy to ensure you're never left out in the cold after an attack. This includes wage recovery as well as reimbursement for other expenses, along with full managed identity restoration.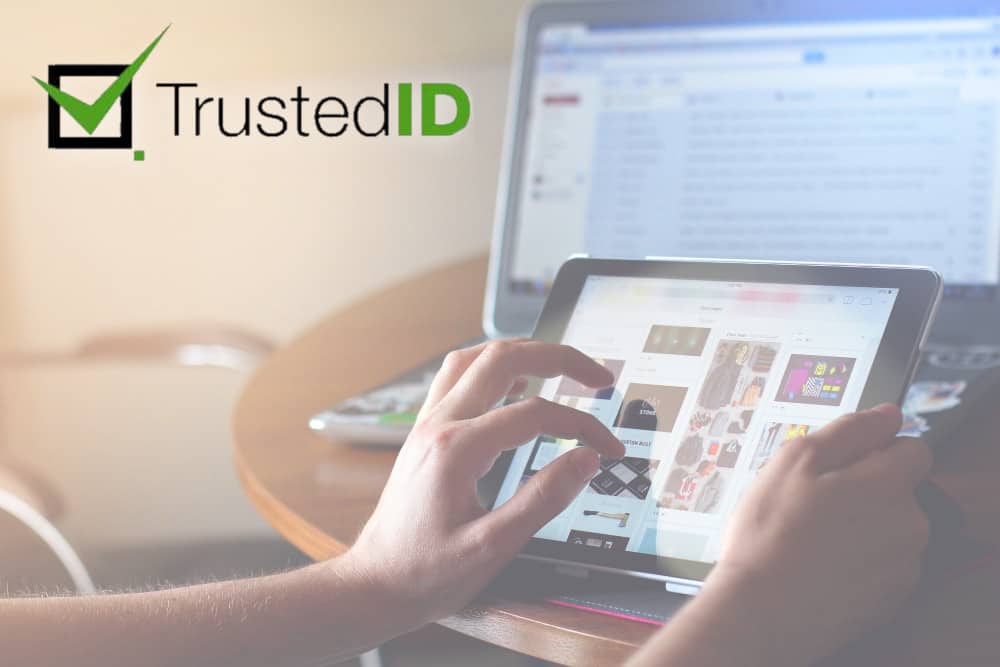 TrustedID is a full-featured identity protection service that operates through the credit monitoring bureau Equifax. This gives it unique access to credit and financial monitoring details across a wide spectrum of companies, allowing you to keep a closer watch on your credit card and bank account details. With TrustedID, you can monitor your credit score, scan for bank account and Social Security numbers online, set up fraud alerts, cut back on the amount of junk mail you receive, and more, all from a single unified dashboard.
TrustedID works to monitor your sensitive data and provide instant alerts in case a breach is spotted. If you do suffer from an identity attack, you'll have TrustedID's full team to help you recover, including a $1 million insurance policy to help with lost wages and the like. It's one of the easiest ways to start the restoration process after a breach.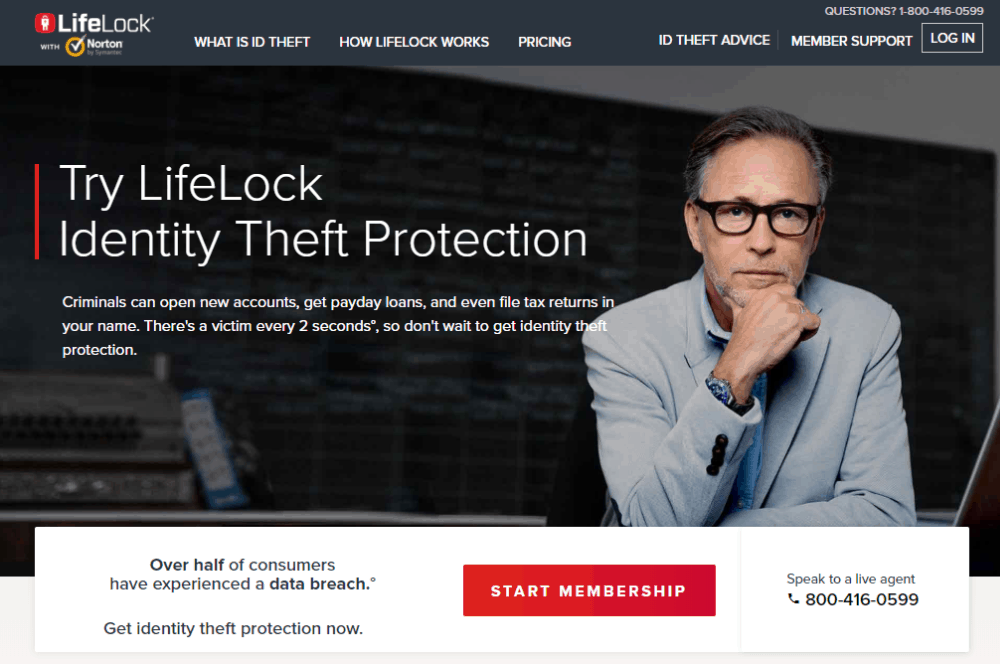 LifeLock is an easy to use and affordable identity theft protection service that operates as a subsidiary of Symantec, the owners of Norton products and other security software suites. LifeLock helps keep a watch on your identity by monitoring credit and non-credit data to make sure you stay safe in case of a breach. Over half of consumers in the U.S. have personal data floating around on the web as the result of hacks or improper security. LifeLock helps keep tabs on that so you can react fast to threats.
LifeLock features full alerts, monitoring, and threat discovery features that give you the ability to watch and respond to potential breaches in an instant. The service is also one of the most affordable, with plans starting at just $10 per month for individuals, and it includes full recovery and insurance features, as well.
Common questions about identity theft restoration
No one wants their identity to get stolen, but sometimes it's out of your control. Signing up with one of the above services is a fantastic way to curb these losses, especially if it has a good restoration plan with a large amount of insurance.
How long does it take? Most estimates suggest about 100 to 200 hours of work are required to tie up all of the loose ends. This includes phone calls, police reports, e-mails, and investigations. Expect this to take years to sort out.
Will my credit suffer? Unfortunately, yes. Unless you have perfect credit, it's difficult to prove a transaction or loan was the result of ID theft.
Is the process difficult? Extremely. For many, having their identity hijacked is the start of a long and depressing time in their life, filled with worry and anxiety.
Can it ever be truly fixed? Usually, yes, though this is not always the case. One famous example is of a California man who still has issues proving his identity 15 years after it was stolen.
Are children vulnerable to ID theft? They certainly are, arguably more so since they do not have active measures in place to keep their Social Security number or personal details secure.
Should I report a stolen ID? Right away, yes. If you use Identity Guard or Identity Force above, report it through them. If not, check with IdentityTheft.gov and follow their plan.
How identity theft occurs
Identity theft has been rising at an alarming rate over the past decade. A lot of this has to do with the increasing importance of the digital world, but much is caused by better tools developed by smarter criminals, not to mention the shocking lack of basic security measures by the general public. We've collected a few of the more common sources of identity theft below so you know where to watch your wallet.
Mail, phone, e-mail scams
There's no shortage of jokes about spam e-mails featuring fake Nigerian princes who are flush with cash and need someone to securely store it for them off-shore. All you need to do is provide your personal details and the money is yours. Sounds too good to be true, and it always is, of course. Scams like these are as old as the telephone, and they're growing more common and more sophisticated.
These days, scams come in the form of fake websites, spoofed Wi-Fi hotspots, phone calls from fake debt collectors, robocalls, e-mails with falsified addresses, and so much more. Everyone has to remain diligent or risk losing their identity to one of these sophisticated attacks.
Data breaches
Massive company-wide hacks and data breaches are growing more and more common, too. Cyber criminals can target databases to gain access to millions of identities at once. In the last few years alone, Verizon, Equifax, Bell Canada, Handbrake, Uber, and Yahoo have suffered breaches in recent times, resulting in over 1 billion records stolen. If you or anyone in your family have an account or have ever shared data with these companies, your identity details may be available to criminals.
Credit card fraud
With identity theft on the rise, what's the first thing criminals go for? Your money, of course, usually in the form of a credit card. Most cases of financial fraud can be traced back to card skimmers and online number scanners, devices that steal your information without you even knowing it. There's very little you can do about this, too, apart from watching your accounts for suspicious activity.
Stolen or misplaced devices
Ever left your phone on the train or your laptop at the library? Thieves see unguarded devices as a gold mind of information. All they have to do is walk up and access your accounts, plain and simple. One lost iPhone is all it takes for your identity to be compromised.
Steps to stay safe from identity theft
Having a reliable ID protection service such as Identity Force or Identity Guard on your side is a smart way to check for breaches and attacks on your identity. A big part of stopping ID theft is preventing it from occurring in the first place, which is why the tips below will be a big help.
Use an identity theft monitoring service
You can't keep tabs on every piece of data you generate or every point of contact with your private information. All it takes is one bad online account and your private information is out there, unprotected. Using reliable services like Identity Force and Identity Guard can help you have eyes across the entire internet to keep you and your family safe. They utilize powerful technology that watches for unusual activity surrounding personal details and alerts you the moment something looks suspicious. Even if a theft does occur, they'll help get you back on your feet, complete with lost wages recovery.
Run VPNs on every one of your devices
Virtual private networks are one of the easiest and most affordable ways to add encryption to your devices. Encryption covers your private information with a layer of code, making it unreadable to outside eyes. Even if a thief did scoop up Social Security numbers or credit card details, they would be unable to read it, as only the VPN itself can decrypt this code.
VPNs do more than keep data safe, they also allow you to stay anonymous thanks to non-local virtual IP addresses, a feature that makes it possible to stream videos from around the world, break through censorship barriers, and more. Make sure you use a reputable service, as free VPNs can be dangerous, and be sure to set up VPNs on all of your family's internet-enabled devices.
Keep confidential information hidden
The best way to keep your data safe is to never share it in the first place. Don't sign up for services you don't need, watch app permissions on Facebook and smartphone apps, and if there's an optional box for a phone number or name, leave it blank. Bank statements, credit card account information, and any piece of paper that can be linked to your Social Security number or identity should be shredded as soon as they're not needed. Don't just drop them in the recycling bin, cut them into pieces or run them through a paper shredding machine right away
Use a secure browser
Instead of using Microsoft Edge or Chrome, both of which are built by companies with an active interest in monitoring your data, go with Firefox or Brave. These two browsers provide users with as much identity and data protection as possible, going so far as to prevent phishing scams and blocking dangerous ads and script by default. They also work on multiple platforms, including Mac, PC, Linux, and smartphones. For more ideas and browser suggestions, check out our guide to the most secure browsers.
Use better passwords
If you use the same password for more than one site, or if any of your passwords too short or involve recognizable phrases such as your pet's name, you are putting your information at risk. Password lists are routinely leaked or stolen from companies and released to the public, meaning your family's data could be freely available and easy to find.
Make sure you use a unique secure password for each site or service you join, and make sure they follow the rules of being at least eight characters long, featuring a mix of uppercase and lowercase letters, and include one or more non-standard symbols. Consider a password management app like LastPass or Bitwarden to do most of the remembering work for you, that way you're not tempted to make a weak password out of laziness.
Conclusion
Keeping your identity safe isn't easy. With the services above, you can maximize your chances of staying safe at all times. Even if something goes wrong, they've got your back with complete, managed recovery and insurance policies to help minimize your losses.
Have you ever dealt with identity theft? Share your experience in the comments below.