We are reader supported and may earn a commission when you buy through links on our site.
Learn more
How to Avoid Tax-refund ID Theft
If you want to learn how to avoid tax refund ID theft, the best place to start is with our guide. In the sections below we'll cover the basics of identity theft, show you how to dodge tax refund ID theft, plus equip you with other protective measures you can take to stay safe from IRS tax return scams. They're more common than you might think!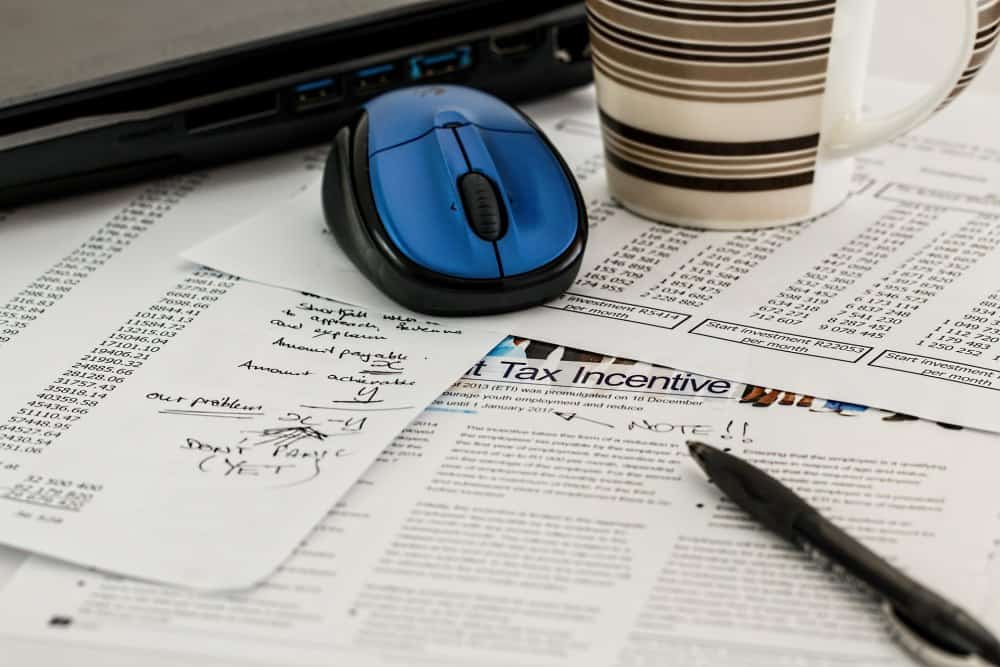 Thousands of Americans will not get their tax refunds each year due to identity theft. In these situations, thieves steal someone's ID, often digitally or through financial statements, then file fake taxes on their behalf. They get the refund money sent to themselves instead of you, which means when you file your own taxes, you'll be in for a nasty surprise. It doesn't matter if you use a secure browser, run background checks on yourself, or use a reliable VPN to lock down your information, you'll need to take extra steps to avoid tax refund ID theft this year.
Prevent tax fraud with identity theft protection services
All a scammer needs to steal your identity and your tax refund is your name and your social security number. As shocking as that sounds, it's the truth. Tax refund thieves make up information to file taxes on your behalf and then steal your refund, often without your knowledge. The best way to stay ahead of this type of fraud is to lock down your identity with a reliable and safe protection service.
What identity theft protection services offer
Working with an identity theft protection service means automating everything from ID scans to social security warnings, credit card fraud detection, and more. A good identity theft protection service will monitor public records and even social media sites to keep tabs on your identity at all times. If something shows up where it shouldn't be, they alert you and provide recovery steps to prevent damage to your identity.
We researched the top identity protection services online to find out which ones are best at helping you avoid tax refund ID theft. The results are below, both of which are fast, easy to use, affordable, and remarkably thorough.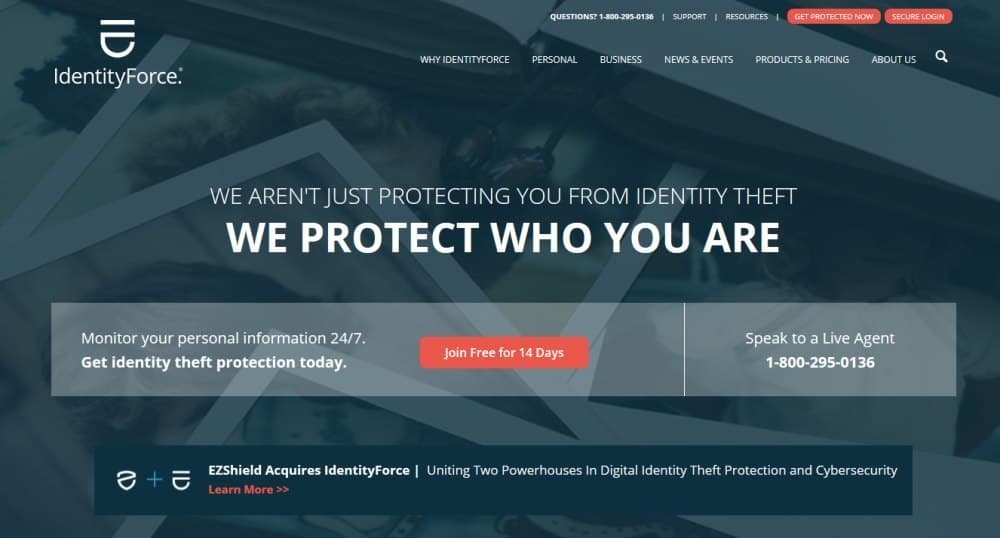 Identity Force is a full-service solution for identity theft prevention and ID recovery. Anyone who needs strong identity protection, including services to avoid tax refund ID theft, will be perfectly at home with Identity Force. The company offers monitoring, alerts, and recovery services with an easy to understand interface and fast notifications. With Identity Force you can guard against damage caused by identity theft, get instant alerts when trouble arises, avoid tax refund ID scams, and even receive personalized assistance in case an identity breach does occur.
Identity Force is incredibly easy to use. As soon you enter your details you can sit back and let the company do its job. Identity Force actively scans everything from credit card numbers to your name, address, social security number, and more, checking millions of databases, social media posts, and public records across the internet for suspicious activity. If a tax refund fraud is in the works, it will help you stay ahead of the thieves every time.
Fast, thorough, and easy to use, Identity Force is one of the best identity theft protection services on the market. It's also backed by a $1 million insurance policy, covering you and your assets in the most extreme of circumstances.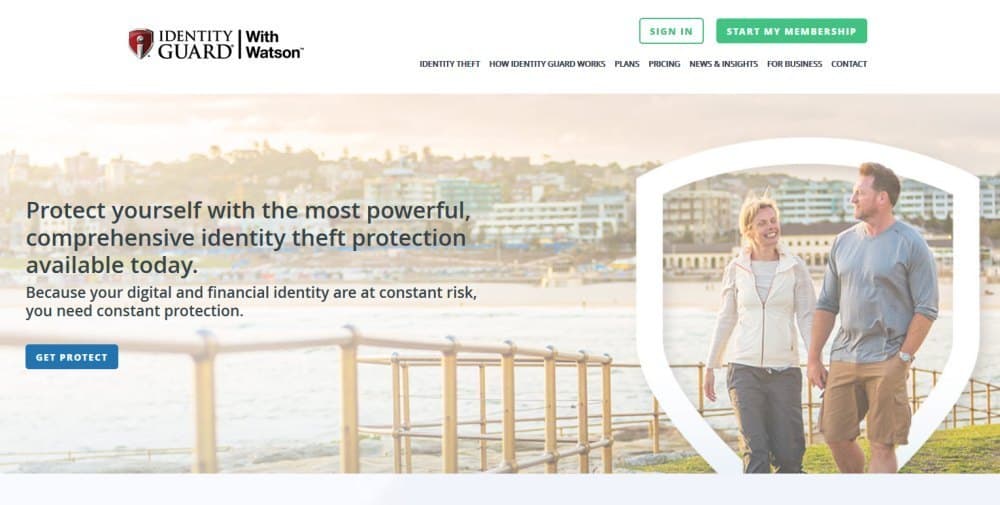 Identity Guard offers complete identity theft protection that covers personal data and financial information, family member details, tax refunds, and even business interests. It comes with full monitoring and alerts that create a powerful early warning system backed by artificial intelligence. Identity Guard monitors billions of data points for vulnerabilities, including credit card records and data from the dark web, creating an impenetrable radar that catches even the smallest breaches and notifies you right away.
The Identity Guard service offers full scanning, monitoring, and alerts for all of its users, allowing you to discover and react to threats as quickly as possible. This is powered by IBM's Watson technology, utilizing cutting edge AI to keep your identity safe. Even if all of these precautions fail, Identity Guard offers a $1 million insurance policy to ensure you're never left out in the cold after an attack.
Identity Guard is a powerful and easy to use service that offers some of the most thorough ID scanning around. It's one of the most affordable services, as well, making it a great entry point into the world of identity theft protection and recovery.
Understand and avoid tax refund ID theft
Ready to learn all you need to know about avoiding tax refund ID theft? Understanding it is the first step to staying safe!
Where tax thieves get your information
The first step to avoiding tax refund ID theft is to know where scammers get your information from. Most people are accustomed to shredding financial statements and other paper materials that contain private information. With the prevalence of online data sharing, however, thieves have more options than simply going through your recycling bin.
Criminals usually gain access to your personal information from large data breaches or phishing e-mails, though you can easily be individually targeted on an unsecured network. If you've ever received a digital communication requesting private information, it's likely a scam perpetrated by a malicious party.
Whenever you log into sensitive accounts on a public Wi-Fi network, your data requests can be seen by anyone else on the network who knows where to look. That's why it's always important to encrypt your connection with a VPN. On the other hand, data breaches are situations where information submitted to corporations is stolen directly from their servers. There's very little you can do about this except sign up for an identity protection service and cross your fingers.
How the IRS is preventing tax refund theft
Fortunately, you're not alone in your efforts for avoiding tax refund scams. The Internal Revenue Service has increased its efforts to catch fraud, a task made difficult due to the fact that most people only interact with the agency once per year. A lot can happen between tax return filings, which means the IRS has to be especially vigilant about verifying potentially fraudulent data.
Thieves are growing more sophisticated with their tax return scams, creating better and better fake profiles to get at your money. The IRS is starting to use analytics to compare submitted documents to determine whether or not the changes between your returns are plausible. A thief may only have your social security number and name, which means if they guess your income or dependents wrong, the IRS is more likely to catch them.
How to avoid tax refund ID theft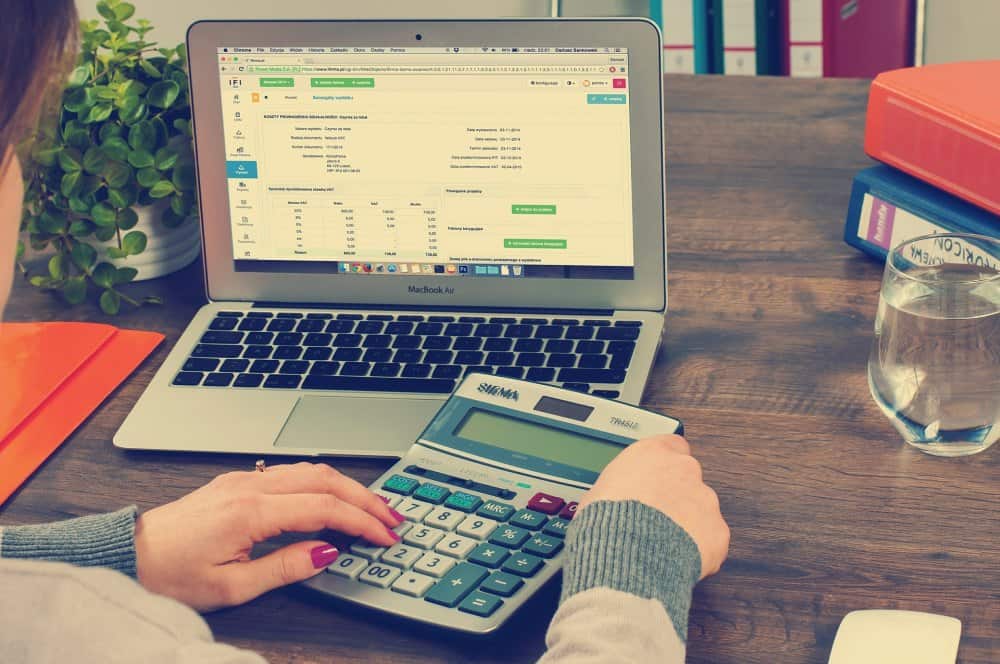 Now that you're informed, follow these tips to protect yourself from tax refund ID theft.
Protect your data
The first thing you should keep in mind when avoiding tax refund ID theft is a big one: lock down your personal information at all costs. This starts with shredding sensitive documents that come in the mail, but it continues to include joining identity protection services, encrypting your traffic with a VPN, avoiding phishing scams online, and watching out for vishing and smishing on your mobile phone. You have to stay vigilant, as all it takes is a single breach and your data is gone for good. We'll discuss data security more in the sections below.
Spot the warning signs
There are some clear warning signs that you may be a victim of tax return ID theft:
More than one tax return was filed using your social security number. The IRS usually notifies you of this as soon as you file your own taxes.
If you receive a letter from the IRS notifying you of additional owed taxes, refund offsets, or other tax-related actions before you filed your taxes for the year, this is a clear signal that you may be a victim of tax ID fraud.
If IRS records indicate that you received income from an employer you do not work for, this is a sure sign that someone has stolen your ID. Thieves often add common companies or fake corporations when filing returns in your stead, so if you don't work for McDonalds but have wages reported from them, it's time to take action.
File your taxes early
It's a simple solution, but it works: don't wait until the last minute to file your taxes. If you file long before the April 15 deadline, you can get your data on file with the IRS before potential thieves file their fake returns in your name. The IRS won't acknowledge the second, false document, and you'll be safe for another year.
Use a reliable tax preparer
Not everyone does their own taxes. If you work with an accountant to file your taxes for you, or if you use an online service to fill out and mail your returns, make sure you're partnering with a legitimate preparer. Check their credentials, watch for signs of suspicious activity, and don't hesitate to switch to a different service if you think they might be stealing your information.
What to do if your tax refund was stolen
Even if you're well-prepared, tax refund ID theft can still happen. Here are some quick steps to take in case you're one of the millions of Americans who are subjected to tax refund fraud each year.
Report the fraud immediately – Call the IRS Identity Protection Specialized Unit at 1-800-908-4490 as soon as you have confirmed the theft. They will guide you through the process of filling out an identity theft affidavit and placing a hold on your account. You should also report the theft to the police to help create a paper trail.
Gather evidence – Collect statements, identity documents, and related materials. You'll need to prove you are the owner of your identity now that someone is masquerading as you.
Protect your ID – Sign up with an identity protection service such as Identity Force or Identity Guard to keep a close watch on your online ID. This will prevent other thefts and issues.
Alert credit bureaus – Get in touch with Equifax, Experian, and TransUnion to report the fraud. They can freeze your credit to ensure no further damage is done to your identity.
Change your passwords – Go through your important accounts, especially online banks, credit cards, and shopping outlets, and change your password to prevent further fraud.
Recovering from tax refund identity theft isn't easy, nor is it quick. If you follow the steps above, though, there's a good chance your ID can be recovered and you can get your life back on track.
How to protect your identity
Taking care to adopt safer practices, plus working with a company like Identity Force or Identity Guard are great ways to keep your ID as secure as possible. To further protect yourself, follow the tips below.
Create strong passwords
If you use the same password for more than one site, or if any of your passwords are just your pet's name, you could be risking a serious security breach. Password lists are routinely leaked or stolen from companies and released to the public. All it takes is a single breach and your information is exposed, and with it your ID.
Make sure you use a different secure password for each site or service you join, and make sure they follow the basic rules of being at least eight characters long, featuring a mix of uppercase and lowercase letters, and include one or more non-standard symbols.
There are plenty of password management systems in place that can handle the heavy lifting for you, if that sounds like a lot of work. Two of the best are LastPass and Bitwarden. Create an account there (with a secure password, of course), then let them store and enter your data for you.
Use a VPN on your devices
VPNs are one of the fastest, easiest, and most affordable ways to add encryption to your devices, and encryption is a foundational aspect of online privacy. With a secure VPN every piece of data that leaves your device will be wrapped in a layer of impenetrable code. Even if a thief did scoop up your data, they would be unable to read it, as only the VPN itself can decrypt the code to see what's inside.
VPNs do more than just keep your data safe, they also allow you to stay anonymous thanks to non-local virtual IP addresses, a feature that makes it possible to stream videos from around the world, break through censorship barriers, and much more.
Use a secure browser
A number of browsers have emerged in recent years with a strong focus on privacy and security. They're fast, they don't track your data, they prevent scripts from monitoring you, and they do it all in a friendly and customizable environment anyone can use right away.
We'll focus on two of the most secure browsers on the market: Firefox and Brave. Each of these are made specifically to provide users with as much identity and data protection as possible. They also work on a variety of platforms, including Mac, PC, Linux, and certain smartphones. For more suggestions, check out our guide to the most secure browsers.
Along with upping your browser game, you should also install secure extensions that watch for threatening scripts, block unwanted ads, and keep your data as safe as possible. Check out our guide on the 8 must-have browser extensions to get started.
Conclusion
Having your tax refund stolen is never a fun experience. With the right resources and a little preparation, you can avoid tax refund ID theft, secure your identity, and keep your data safe from thieves. If you've got any tips on staying safe online, let us know in the comments section below!