Add Sticky Notes To Any Web Page In Firefox With FloatNotes
We have already reviewed Note Anywhere, which is a Google Chrome extension that allows posting sticky notes on websites. FloatNotes is a Firefox extension that allows adding sticky notes to a specific webpage or the overall browser. These notes remain constant and visible (unless removed) even when you open the browser the next time. FloatNotes is an easy and fun way of keeping track of important tasks, adding foot notes for research purposes and for saving information in the shape of sticky notes.
To create a note, select the Create Note option via the right-click context menu. This will open a sticky note box where you can type in a custom note. To save the typed text, click outside the text box. To edit the note anytime, double-click in on the text box again.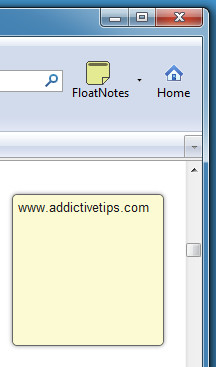 A note can be dragged around to a desired place on the webpage or pinned to a place by clicking on the Thumb Pin icon. The X mark can be used to delete the sticky note, whereas, the Settings button opens a menu that allows changing color, restricting the note to the current web page/website and to keep the note visible across all web pages. Restricting the note to a specific website or web page displays it whenever you open the relevant page/website, whereas, the All Websites option constantly displays the sticky note in the browser.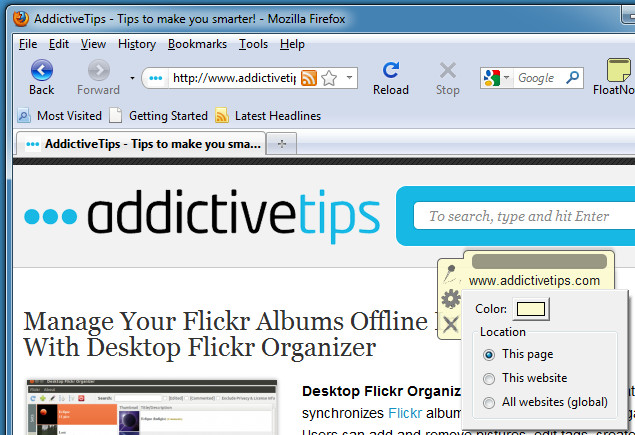 To manage note settings click on the FloatNotes icon next to the search bar and select the Notes Manager option. The Reload Notes option allows reloading notes, while the Preferences option provides elaborate customization settings.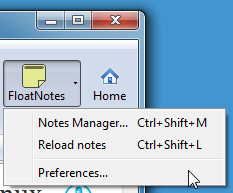 The Notes tab in preferences allows changing of the note size, width and color settings. The Location tab can be used to set display options for the sticky note across specified or all websites.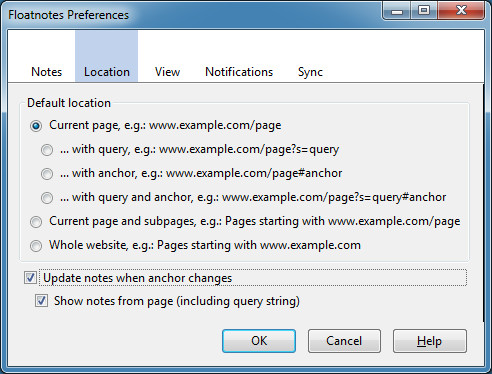 The View tab can be used to view indicators for notes on separate web pages, enable/disable the toolbar button and context menu notes visibilty. Deleted notes can also be seen in the right-click context menu by enabling the relevant option from this tab.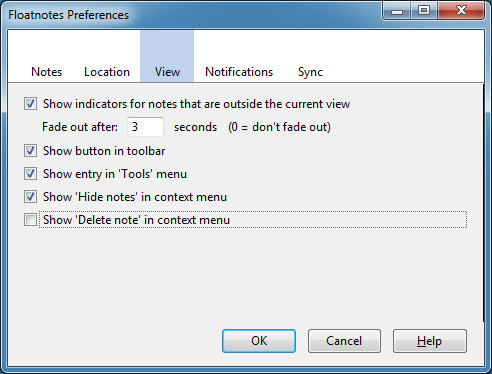 The Notifications tab can be used to confirm the deletion of notes before they are removed and to show a warning message if a website is not supported by FloatNotes. The Sync tab allows synchronizing sticky notes via Firefox Sync.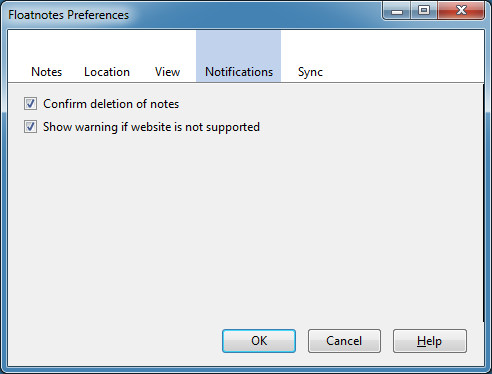 Sticky notes can be quite helpful in remembering tasks, phone numbers, adding research data, etc in the shape of small footnotes that can be referred to via the browser. For example, you may add a note on a web page that you regularly visit as a reminder to complete a task or leaving notes for research work, which you can continue the next time you visit the website. This extension works with Firefox 3.6 – 4.0b8.
Install FloatNotes Extension for Firefox