Modify PDF Documents in Ubuntu With PDF Mod
PDF Mod is a Linux based application that allows comprehensive modification of PDF documents. Some features include the ability to reorder, rotate, remove and edit (title, subject, author, and keywords) PDF documents, as well as, the choice of exporting images from document. PDF Mod makes it extremely easy to combine separate PDF documents via drag & drop.
After installation, PDF Mod can be accessed from Applications –> Accessories. A document can be opened in this application either by opening PDF Mod separately and adding documents via the Open a Document button or by right-clicking on a document and selecting Open With PDF Mod option.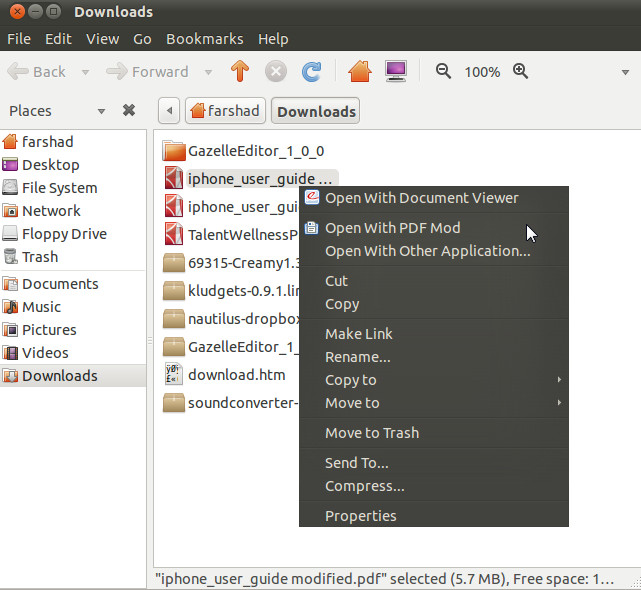 Once a document is opened, users can extract, remove, rotate, match page(s) via the right-click context menu. A new doucment can be opened from the Open a Document button located on the top left corner of the main interface. Other options from left to right include Save This Document To a New File button (for saving the edited document separately), a button for editing the title/key words, Save All Images button (for saving all images from the document), Insert button (for inserting new pages), Extract button (for extracting a specified page sperately), Remove button (for removing a page) and rotation buttons ( for rotating pages left/right).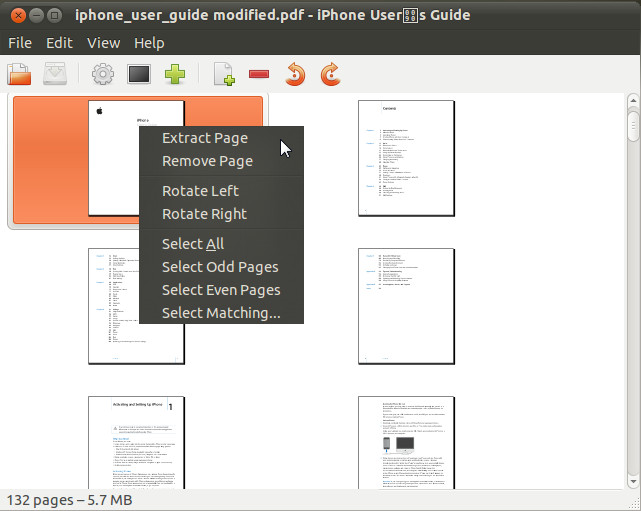 The File drop down menu can be used to perform some of the above mentioned functions, to view recently opened documents or to see document properties which include the title and keywords.  Editing options can be accessed from the Edit drop down menu, whereas the View menu allows managing zoom options for the selected document. Any PDF document can also be dragged & dropped for adding it to the current document.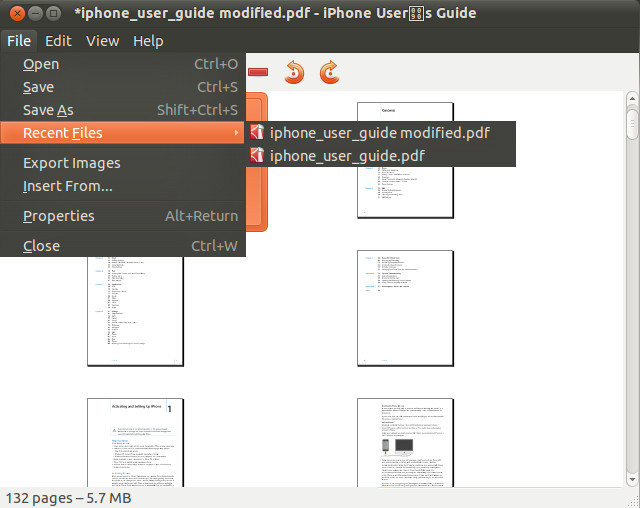 This application was tested on Ubuntu 10.10 and worked seamlessly.