Bring Back 'Open Frame In New Tab' Option In Chrome
No one updates and upgrades quite like Chrome and while many features and changes are for the better, not all are suited to everyone's needs especially if they've fallen with a feature or just gotten used to it. Chrome 10 is long gone and with it, went the option to open frames in a new tab; now frames open in new windows. Open Frame in New Tab is a Chrome extension that brings back the option to open a frame in a new tab to the right-click context menu.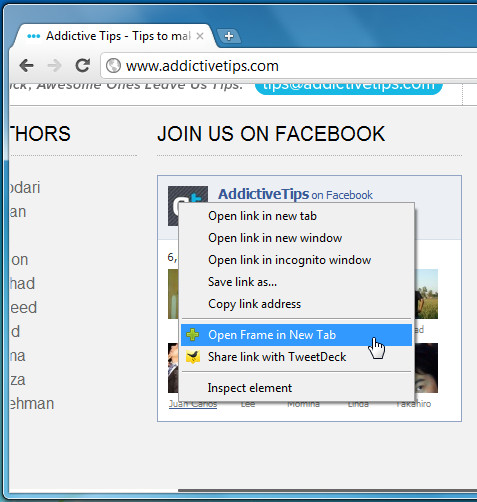 Once installed, the extension adds an Open Frame in New Tab option whenever you right click on a frame. The extension doesn't detect frames nor is it active if you right-click anywhere other than on a frame. For those of you who sorely missed this option in newer versions of Chrome, you can now get it back.