Disable Annoying Features On Popular Video Sharing Sites In Chrome
What don't you like about YouTube? In-video ads, descriptions or all those comments from people fighting over Justin Bieber? YouTube of course isn't the only place for viewing videos, there's also Vimeo, Dailymotion, Metacafe, FEARnet etc and they're all bound to have one or two features that you dislike (or simply hate). YouTube Options for Google Chrome is an extension for Chrome that lets you hide multiple features on multiple video sharing sites, it lets you hide in-video ads, annotations, disable auto-play, fix viewing size of video, hide headers, descriptions, comments, footers, video suggestions and adds a download options in the interface.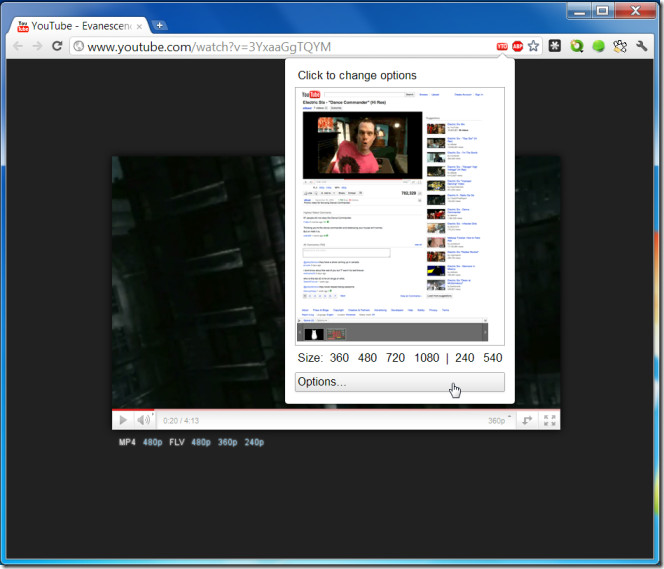 The extension is built to work on any video streaming site but focuses more on popular sites like YouTube and Vimeo. It lets you choose which elements you want to disable and lets you customize the interface for a better viewing experience. In addition to hiding comments, you can also hide the background and replace it with a plain greyed background.
Once installed, the extension icon appears in the URL bar when you open a video on YouTube, Vimeo or any other site listed in the extension options. When you load a video, the extension settings are applied automatically. To change them, click the extension icon in the URL bar and click Options. The extension icon also lets you quickly change the viewing size for a video.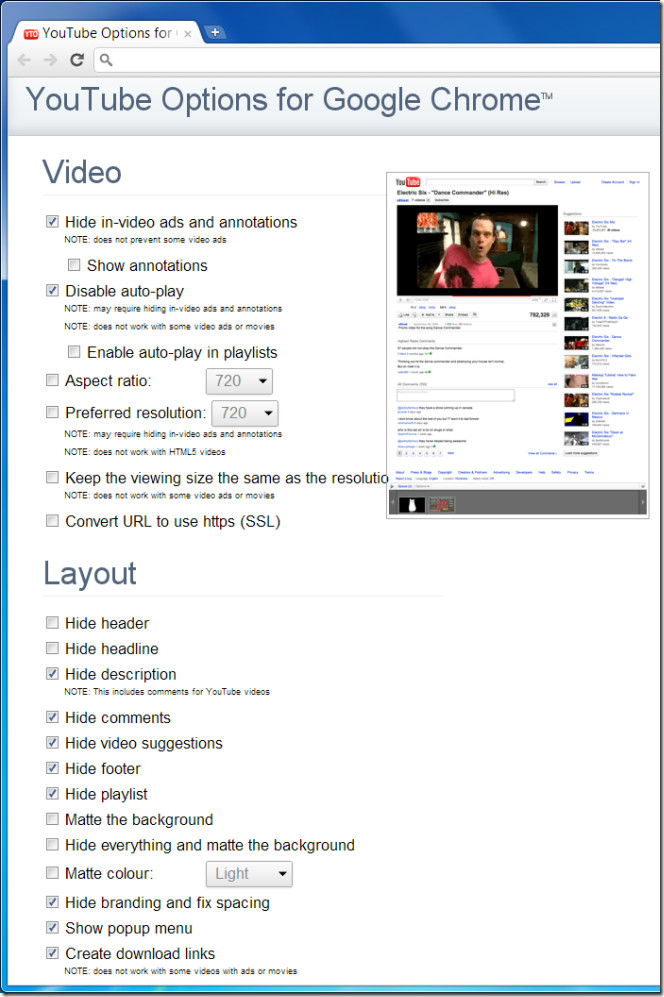 To enable the download option for videos, go to the extension settings and check Create Download Links. The extension lets you download videos in FLV and MP4 formats. You can also choose to hide ads that appear in video or annotations (in-video comments) and set a default resolution for viewing videos.
The extension has two versions, one available in the Chrome web store and the other available on the developer's site. Download option is available on the developer site version only. You can access the site from the extension options. The extension does not work on videos added in YouTube channels.
Install YouTube Options for Google Chrome For Chrome