Efficiently Manage Your Bookmarks In Chrome With Bookmark Tree
If you're a user relying heavily on bookmarks and like to keep them organized and categorized in folders, Bookmark Tree extension can help. This extension shows all your Google Chrome bookmarks in the form of a neat, tree-like structure for easy viewing, and opens every new bookmark in a new tab instead of navigating the user away from the current page.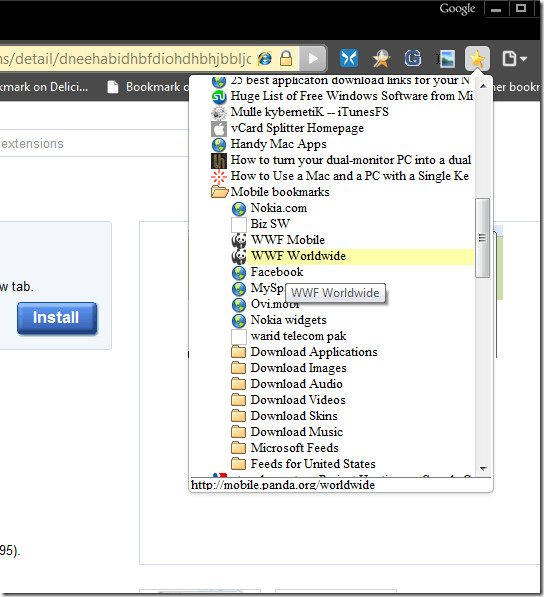 The bottom of the extension will show the URL that a highlighted bookmark refers to, so you will know where you are being redirected. Clicking any bookmark folder will expand it, while you can also launch all the bookmarks within a particular directory by right-clicking the folder instead of left click.
It's always advisable to check your browser for updates before installing any new extension.
You may also be interested in Everymark, a bookmark search extension for Chrome.