Facebook Classic – Restore Latest News On Your Facebook Wall [Chrome]
In the wake of one of the bigger Facebook design apocalypses, people are still trying to get used to the new order of things, complaining might be dying down somewhat as everyone tries to get used to Facebook telling them what's important in their newsfeed instead of having the liberty to decide for themselves. Facebook Classic is a Chrome extension that helps you get Facebook working the way it used to before these changes. It removes the live news ticker and restores the most recent posts so that they appear on the top as opposed to Top Stories.
Once installed, the extension instantly removes Facebook's new Top Story feature and the newsfeed ticker. Be warned that if you have other extensions that tweak Facebook, they might interfere with this one, particularly if they tweaked the old design. The extension doesn't manipulate your information or anything, the latest news in your feed is still on your wall but below the Top Story feature. This extension brings it to the top and lets you view updates as they happen.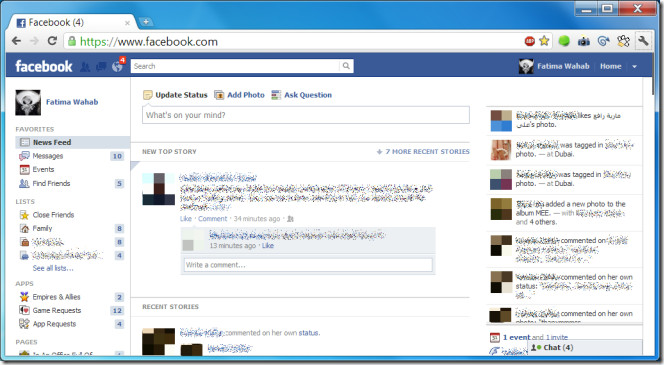 Once installed, refresh your Facebook page and the latest news feed will start appearing at the top of the page.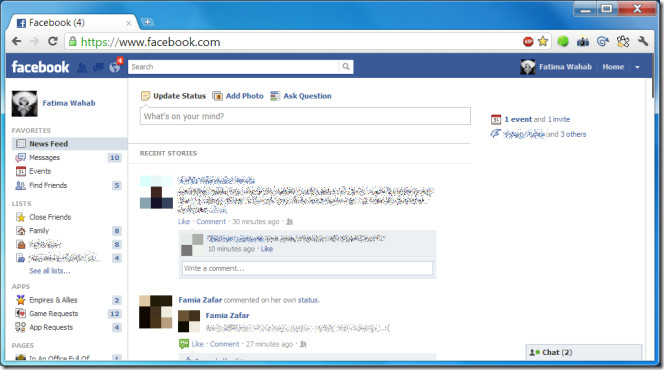 Incase one of your already installed extensions is interfering with this one, you will notice glitches in the chat where it might not pop-up at times. The extension doesn't restore the old design rather the old functionality. Facebook never really killed the latest news feed feature, it just positioned it below Top stories so you can choose to either scroll down and get to your news feed or use the extension so that it's the main thing on your wall when you sign in.
Install Facebook Classic Extension For Chrome