How To Download APKs Of Play Store Apps To Your Computer Using APK Downloader
Certain Android-powered mobile device manufacturers (Amazon and Barnes & Noble, for instance) design their variants of the OS without the Play Store, forcing users to make do with the limited number of apps in their native app stores. You could always install apps of your choice on a Market-sporting Android device, extract their APKs and side-load them onto such devices, but why go through all that trouble when you can use APK Downloader, a Google Chrome extension that lets you download Play Store APKs directly to your desktop. The extension seems to bypass any location or device restrictions, allowing you to easily side-load apps that aren't yet available for your region, or try out those that are supposedly incompatible with your device. APK Downloader hit the blogosphere a couple of days ago, shortly after which the developer took it down, fearing that it would be used for pirating paid apps. Fortunately, courtesy the persuasion of a few users, the developer has now released a new version of the extension that only allows downloading free apps.
Following is a simple, step-by-step guide to setting up APK Downloader. Don't be alarmed by the length or quantity of screenshots; the process is pretty straightforward. If you need the extension to side-load Play Store apps onto, say, your Kindle or Nook, you should know that you'll need the device ID and Google account info of a regular (Gapps-sporting) Android device.
1. Launch Chrome, download and install the latest version of APK Downloader from the developer's website. An Options form should appear in a new tab right after you click Install.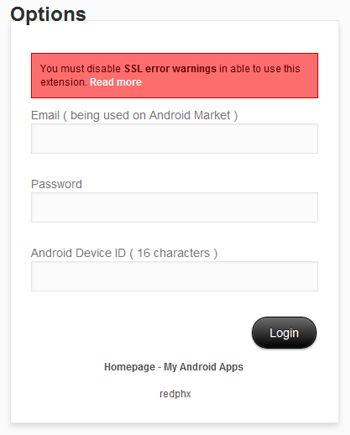 2. If an error asking you to enable SSL error warnings appears above the login form, create a new Google Chrome shortcut, right-click it and select Properties from the context menu (Windows).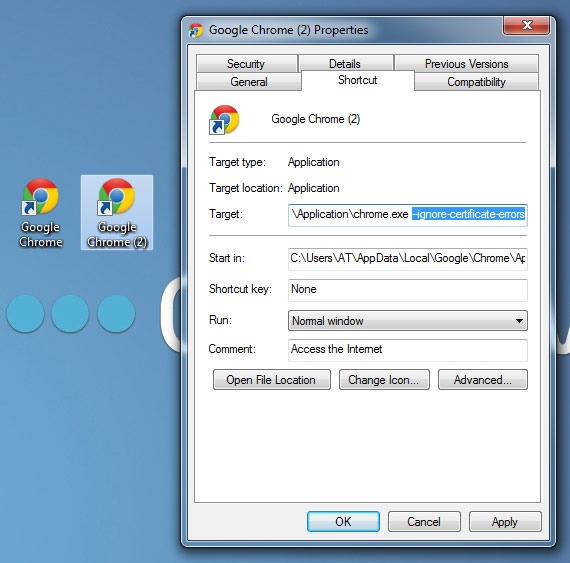 3. In the Target field, enter a space followed by –ignore-certificate-errors right after chrome.exe. The text at the end should now read
chrome.exe --ignore-certificate-errors
4. Once that is done, restart Chrome, this time launching it via the shortcut you just created. The error should now have been removed.
5. You should already have the address (Email) and Password of the Google account(s) registered on your Android device. To find out your device's ID,
Open the dialer (Phone) and enter *#*#8255#*#* to launch GTalk Service Monitor. Scroll down to find the string labeled Device ID. The 16-character string after android- is what you need to enter in the Android Device ID field.
Alternatively, you may install Device ID from the Play Store. The app displays both the Device ID and the Emails registered on your device.
6. Hit Login, select a country and mobile carrier from the page that follows, click Save Settings, and you're good to go.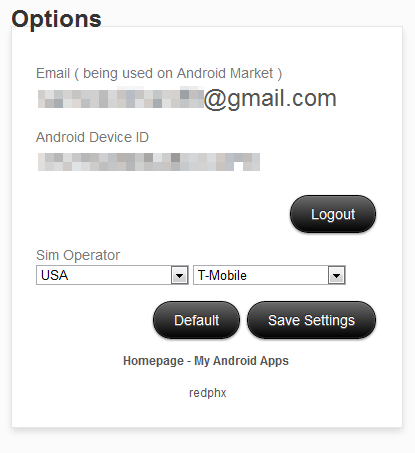 You can now start downloading apps to your computer without even having to log in with your Google account.

Every time you open an Android app's Market page, an APK Downloader icon will appear within the URL bar, which you can click to instantly download the app's APK file to your computer.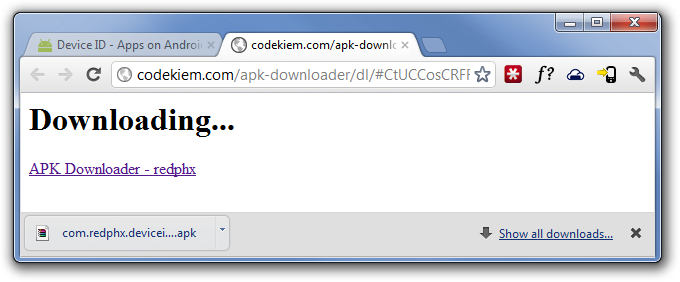 Note: Step 2 is applicable for Windows only. For Mac and Linux variants of the step, and for further information on the extension, head on over to the developer's website.
Update: If you're looking for an alternative, check out this web-based APK Downloader that makes it a tad easier to to download APKs of free Android apps from the Play Store to your computer or device.