Improve & Practice Your Foreign Language Skills With Polyspeaks [Web]
If you're learning a new language, and would like to practice your written skills, then Polyspeaks can be of use to you. For many new learners, communicating in a new language can be quite embarrassing, and this web app give you a chance to practice your written skills by letting you find a chat partner from various language origins. This cross-language chat service allows your to send/receive requests from people using different languages, and proclaims the motto of 'practice, learn and grow' in the language of your choice. Supported languages are exhaustive, and include common ones such as English, Spanish, French, Danish, to more complex ones in the likes of Hindi, Chinese, Punjabi and more.
Log on to Polyspeaks using your Facebook account. Once logged on, you can send requests to different people and practice your new languages skills with either native speakers or learners alike.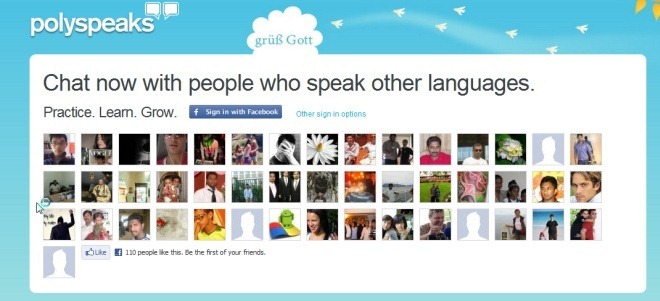 In settings, you can specify the languages you know. You can add multiple languages, and in addition, can also add level of fluency for each. The Level option has a drop-down menu and consist of four basic options, containing Beginner, Intermediate, Fluent and Native. When you're done setting all the languages and levels, just click Save and you're good to go.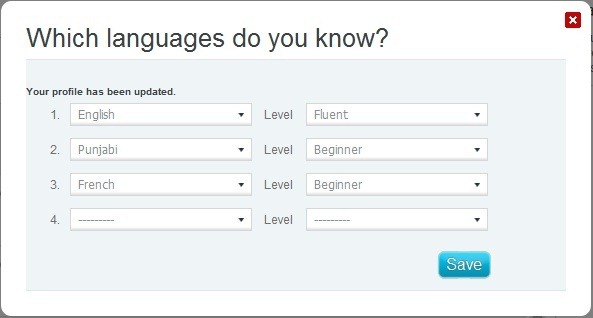 You can either send a request to other members, or receive invites. In addition to that, use the Add to favorites option to add members to your Favorites category.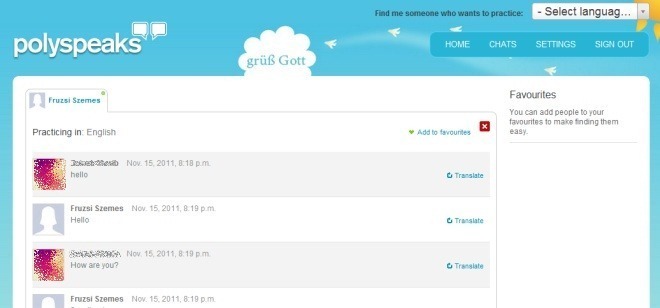 Polyspeaks is a fun way to learn and practice a new language. Try it out and let us know what you think in comments below.